Let's Twist app by MildMania has been shortlisted as app of the week. This unique arcade matching game is sure to keep you entertained for hours. Let's have a close look at its features:
About Let's Twist
Let's Twist is a fun, match-up arcade game where you can relax yourself from daily busy schedules. The game with its single and online challenges rejuvenates you and offers a great gaming experience. It is one of those games which are easy to jump right into and get on playing and playing. The game involves rearranging colored columns to match them up with falling colored games.
How to play Let's Twist?
You need to match the colored rings at the bottom of the lane with the pieces coming from the top of the screen. You have to drag the ring with your finger to swap positions with other ring. When all rings are in their right position for current falling pieces, the elements will drop into the rings. The concept is simple and straightforward but you'll have to be quick to make sure the pieces are in the right place.
Interface
The game is simple to play and you just need to drag the columns into position and keep on collecting gems that fall down. Let's Twist features a nice drag around columns with responsive and drag control scheme. The visual style of the game in gorgeous and you will enjoy the beautiful, atmospheric environments. The colors that represent each element are bright and provide nice contrast with the backgrounds. The soundtrack is also great and is composed by Manu Shrine.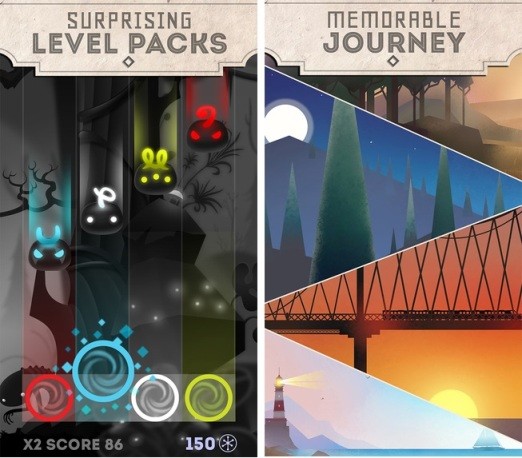 Levels of Game
Let's Twist involves four difficulty levels: Soft, Moderate, Hard and Nightmare. Soft is the first one to go and you can unlock other levels by earning starts. You can also choose to play in different environments and the first one is Lighthouse settings. The other levels like the Train and Mill are unlocked by earning stars. The ultimate aim is to match up as many lines as you can to catch the falling element pieces.
There's something new to strive for with each challenge you play and the unlockables design to improve your score with a fresh perspective.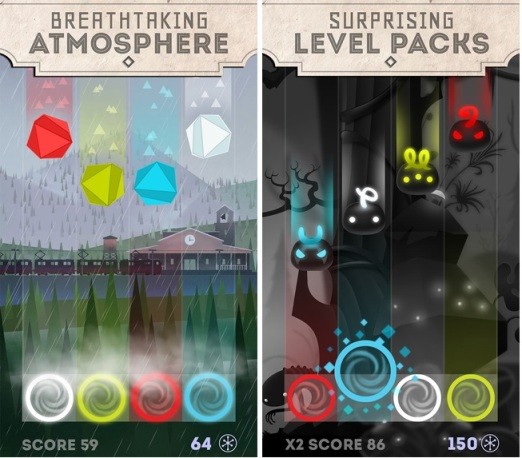 Wrapping Up
For all those who enjoy arcade match-up type games and are looking for game to relax, Let's Twist is a good choice. With so many challenges and levels to unlock, it keeps you occupied and entertained for hours. You can buy it for $0.99 from the App Store.
Some useful insights about Let's Twist:
Cost: $0.99
Publisher: MildMania
Ratings: 4 out of 5 stars
Size: 70.8MB
Compatibility: Requires iOS 6.0 or later
Download Let's Twist
Have you purchased this arcade game or considering buying it? Share your views with us in the comments.
If you are a developer and want to include your app/game in our App of the Week section, contact us today.