About Amkette Evo Gamepad Pro 2
The popular Indian computer hardware and electronics manufacturer, Amkette, announced the launch of Bluetooth enabled Amkette Evo Gamepad Pro 2 for Android devices. The new wireless game controller is available for purchase exclusively on Amazon India at discounted price of Rs. 2,599 as against the launch price of Rs. 2,899.
Amkette Evo Gamepad Pro 2 comes with media control buttons and comes with a library of more than 400 games through Evo Gamepad app on the Play Store. It has been designed to provide an unmatched gaming experience.
Rajiv Bapna, Director, Amkette said, "We have received great response for the Evo Gamepad Pro. It has become huge with smartphone gamers. The upgraded version has some enhanced features and has the potential to become a necessity for Android gamers. Smartphone gaming in India continues to evolve. Last year, over 120 million Indians were called "Mobile Gamers". The number is going to increase in the coming year as well as the ecosystem around smartphone."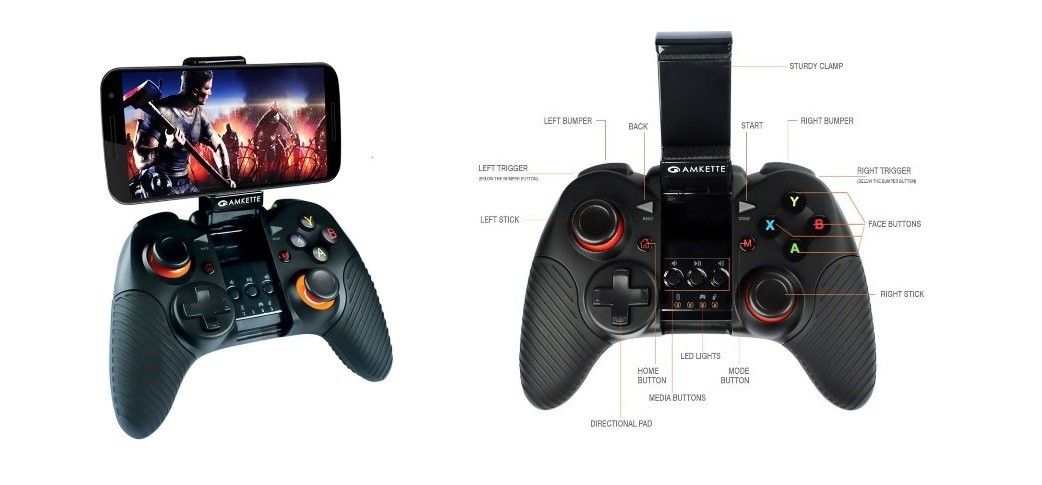 Key Features
This Bluetooth enabled wireless controller has a sturdier and secure clamp to hold smartphones. It comes with an improved clamp spring to facilitate easy docking of smartphone. Amkette Evo Gamepad Pro 2 comes with improved trigger and bumper buttons so that customers will have an enhanced user experience. The device also features multimedia keys to facilitate easier volume control.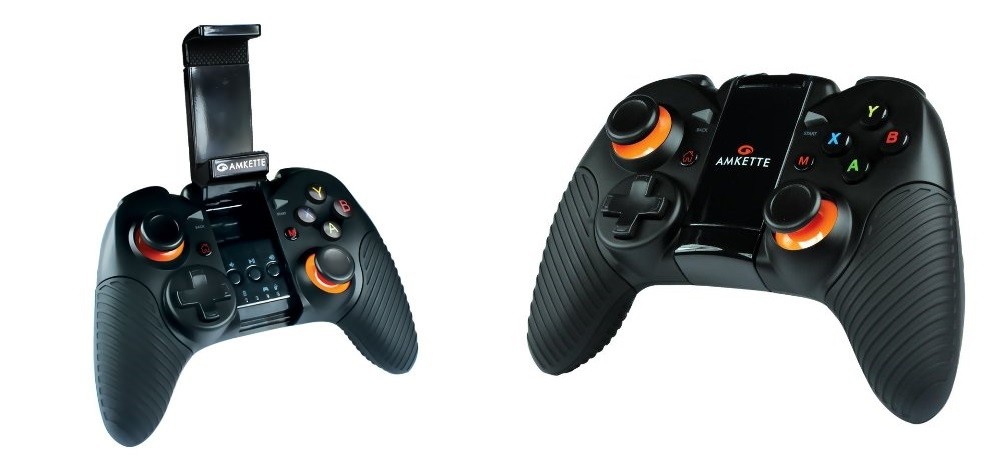 Sleep Mode
One of the amazing additions is the "sleep mode" after eight minutes of inactivity. This ensures that battery life is saved when device is idle. Also, they have added a single button to change between mouse and gamepad so that users get easy access to their phones between the games. The controls on the device make it easier to use across several devices. The controller is compact and ensures immersive gaming experience.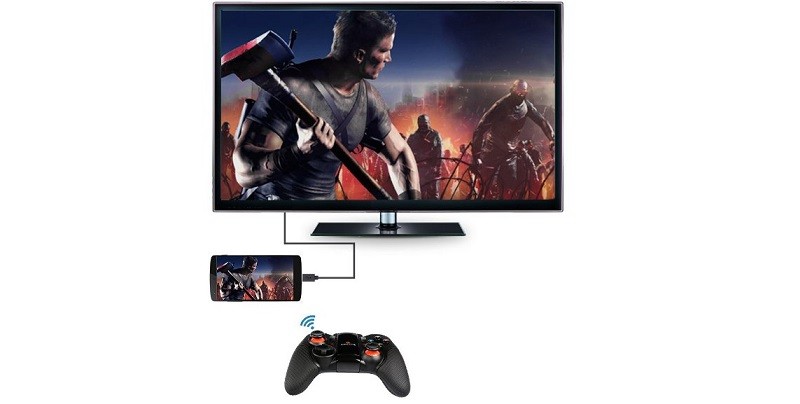 For Android Users
The new Amkette Evo Gamepad Pro 2 has specially been designed for Android devices controlling it via Bluetooth within a range of five meters. It allows users to play their favorite games for a long period of time without any discomforts. It is powered by 400mAh Lithium Polymer battery. The device comes with a tablet stand micro-USB charging cable, app guide and a quick start guide.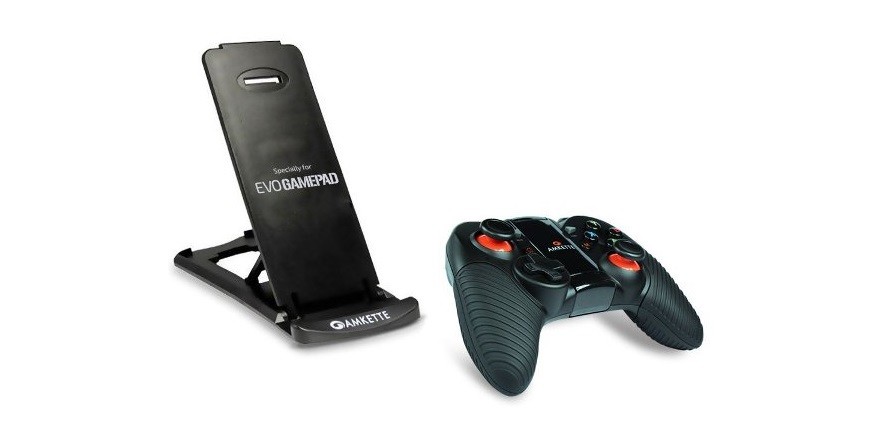 A quick look at Amkette Evo Gamepad Pro 2:
Specifications
Details
Interface
Wireless
Type
Bluetooth 3.0
Buttons
2 Bumper Buttons, 2 Analog Sticks,
2 Analog Triggers
Material
ABS, Rubber
Battery
400mAh rechargeable Li-Polymer
Operating Range
10m
OS Supported/td>
Android
Box Contents
Evo Gamepad Pro, tablet stand,
micro-USB charging cable,
quick start guide, app guide
Color
Black
Price
Rs. 2,599
Available at
Amazon.in
You can purchase it from Amazon at disocunted price of Rs. 2,599. Share your thoughts about this Bluetooth wireless controllers in the comments.