The Lumia series has been a very impressive one featuring the latest Windows operating system. The new Lumia 950 will feature the new Windows 10. With impressive camera and specifications, it is really a marvelous choice for all fans and enthusiasts who waited patiently. The new Lumia 950 is a great investment and to protect it is to install a cover or case. In this post, you will find several Lumia 950 cases and covers with different features.
These accessories provide great comfort to the user in addition to providing exceptional protection to the device. The designs are attractive and best fitted in a way to cover the device attractively. Thanks to the decent cutouts of the Lumia 950 cases, you can use camera, volume buttons etc. without need of removing the case. Here is the list of most attractive Lumia 950 cases.
Elegant Lumia 950 Cases
1) Oeago Microsoft Lumia Case
This dual layer shield case has been designed to offer unmatched protection against drops and other impact. The corners of the case feature double-thick TPU to preserve your precious Lumia 950 smartphone. The best part of this case is that the built-in foldable kickstand allows for hands-free movie watching, video and more.
Buy Oeago Case on Amazon for $7.99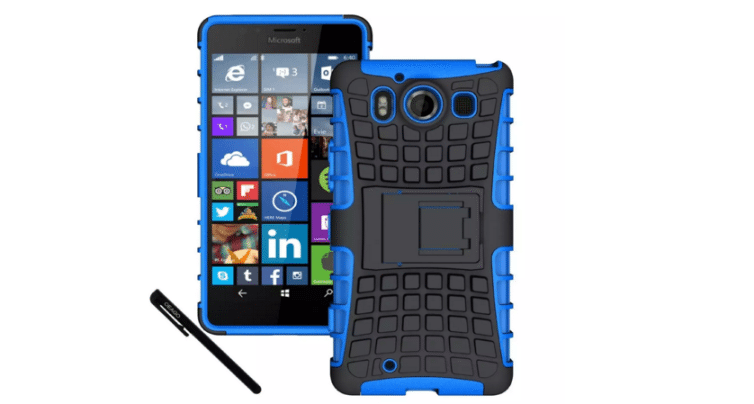 2) NageBee Lumia Flip Case
When you are looking for some beautiful Lumia 950 cases, NageBee is the best choice. The wallet flip cases have been designed to conveniently hold several credit cards, license or business cards. There's a secure snap lock to keep everything secure inside the case. It has been designed to preserve the natural look of your Lumia device.
Buy NageBee Flip Case on Amazon for $9.98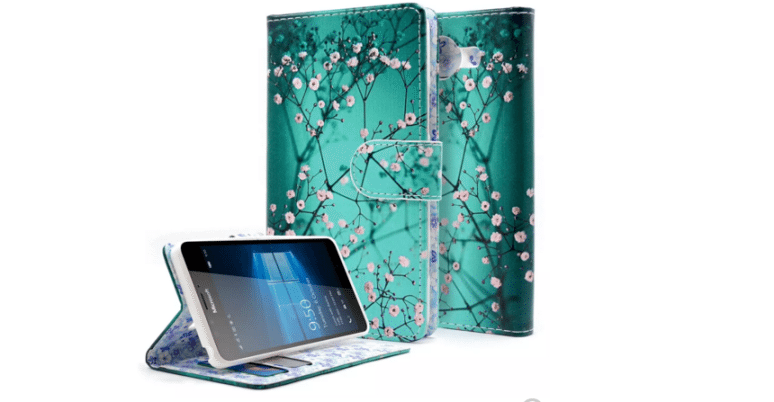 3) Tudia Protective Case
Tudia protective case offers you the soft touch feel in addition to being extremely durable. It provides a soft comfortable grip for Microsoft Lumia 950. The raised edges of the case protect the screen from scratches. It allows you easy access to all buttons, controls and ports.
Buy Tudia Protective Case on Amazon for $9.90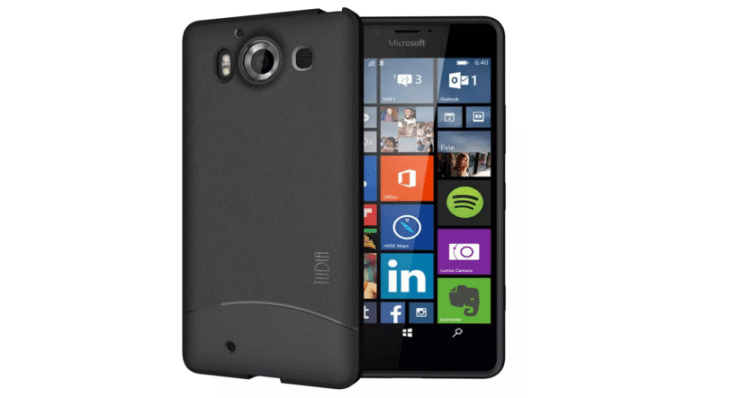 4) Covraware Lumia 950 Case
The Armor Defender Series of Covraware offers great protection to your device without sacrificing the look. It covers all corners and raised edges to protect the screen from scratching the surface. The case offers precise cutouts for camera, buttons and speakers. It is one of the best choices for your Lumia 950.
Buy Covraware Lumia 950 Case on Amazon for $7.99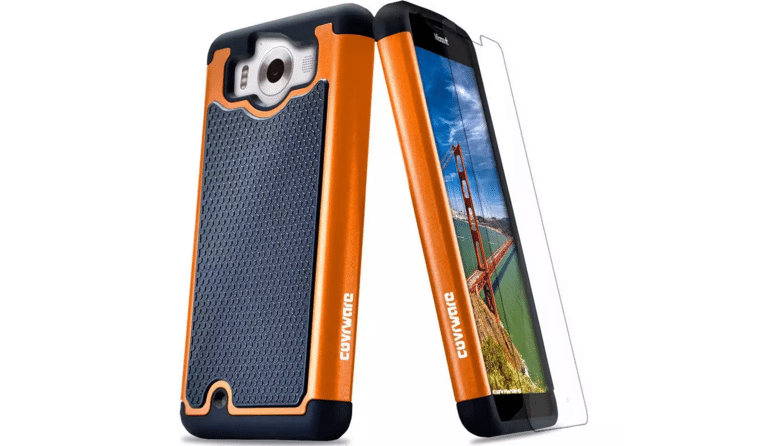 5) JD Lumia Case
When looking for an elegant rubber skin cover for your Lumia 950, it is a great choice. It keeps your cell phone fully protected from accidental drop and scratch. It is a beautiful shock resistant protective premium jelly case for your device.
Buy JD Lumia Case on Amazon for $7.85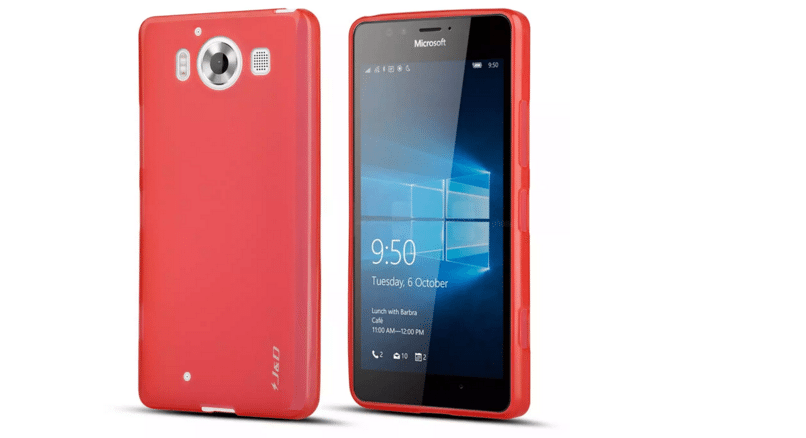 6) LK Dual Layer Case
Here comes a complete protective set which includes belt holster and advanced two layers designed case. The corners feature molded polycarbonate to provide protection against drops and other impacts. The built-in kickstand offers the convenience of watching videos and chatting with ease.
Buy LK Dual Layer Case on Amazon for $9.99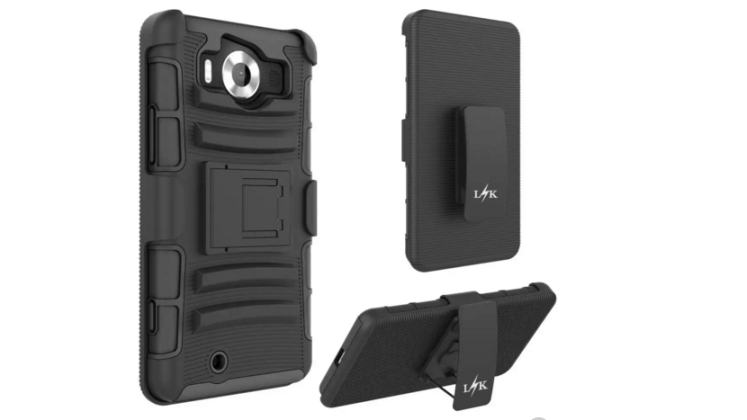 7) Fettion Premium Leather Wallet Case
One of the finest Lumia 950 cases, it features built-in card pockets to store your credit cards, licenses and more. This folio style wallet comes with adjustable viewing angles and is made of premium quality synthetic PU leather material. It is a good choice providing full protection against scratches, and other damage.
Buy Fettion Premium Leather Wallet Case on Amazon for $9.99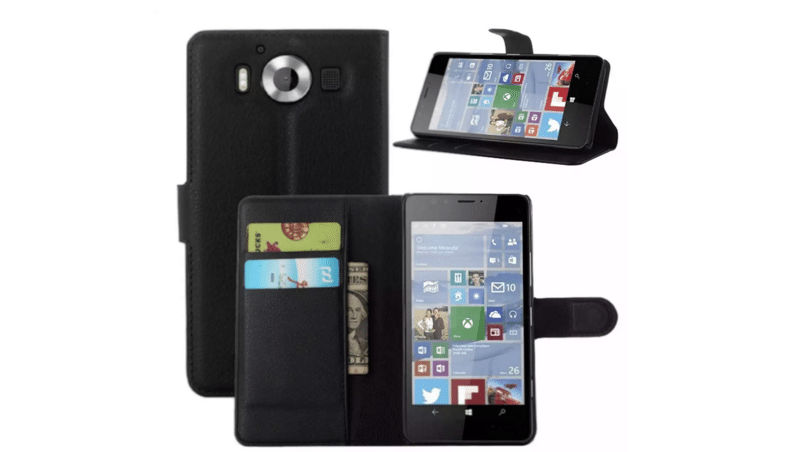 8) Cimo Microsoft Lumia 950 Case
This super-slim designed case adds minimal bulk to your smartphone. The beveled front edges provides screen protection to the device when lay on the table. Made from shock absorbing material, this case comes with the anti-slip properties to give your device a better grip and look.
Buy Cimo Microsoft Lumia 950 Case on Amazon for $9.96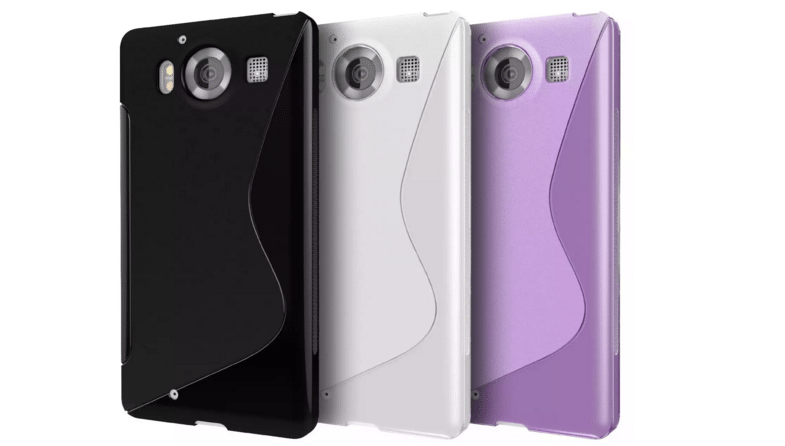 Have you tried or plan to buy any of the above Lumia 950 cases? Share your views with us in the comments.