About Camra App
If you worry about the diminishing phone storage space owing to large number of photos and videos, then an app can help you out. It will not only frees your device's space but also keep them secure in the cloud. We are talking about the free app for iOS and Android called as Camra App. It has been in beta for over six months and now has been launched globally.
Features
With Camra App, you get a different way of shooting pictures and videos without worrying about the space on your phone. It lets you shoot videos directly to the cloud and save your storage. It lets you shoot directly to a server and even with a packed device, you can shoot all long. You will be able to watch your content across all devices, without any need to sync. You can play videos and view pictures inside the application or from your computer at mycamra.com. Also, you can select your videos and pics and upload them to the app.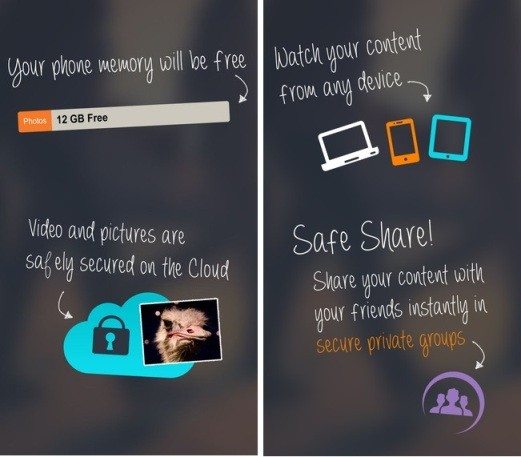 Safe and Secure
All your content is saved in a secure private server system so you don't have to worry about the security. If in case, your phone is stolen, you can always install the app again and get all your videos and pictures back. With Camra app, you can share in secure private groups as well as across other platforms like Facebook, WhatsApp etc. and they can watch it instantly. An excellent feature of this app is that when you share a media, you retain control of it. At any time, you can access content from mobile device or computer.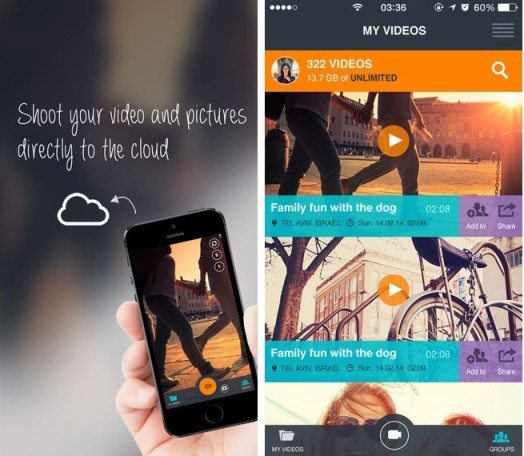 Free App
The Camra App, offers you real time backup of your videos and pictures. Your content will always be secure irrespective of hacking, theft, viruses or phone breakage. The app offers a free package of up to 5GB and a paid package of $0.99 a month for 100GB storage.
Some useful insights about Camra App:
Cost: Free
Ratings: 4.1 out of 5 stars
Requires Android: 4.0 and up
Requires iOS: 7.0 or later
Download Camra for Android
Download Camra for iOS
Do you find the features of Camra app useful? Give it a try and let us know your thoughts in the comments!
If you like our content, please consider sharing, leaving a comment or subscribing to our RSS feed to have future posts delivered to your feed reader.

Please follow us on twitter @CodeRewind and like us on facebook