Xiaomi's New Products
Xiaomi has announced the third generation of Mi TV along with some surprising products as well. The new Mi TV 3 comes with an affordable price tag and the new Mi TV main board is launched to turn your monitor to fully functional Smart TV. In this post, we are discussing about these new Xiaomi products.
Mi TV 3
The new Mi TV 3 sports a 60-inch 4K (3840×2160) display and comes with high color gamut along with MEMC motion compensation. It features LG's true 4K technology. It is a Smart TV and has an external sound bar promising world-class audio. As it measures just 11.6mm at thinnest and 36.7mm at thickest points, it gives a sleek look to the TV.
Key Features:
Features an ultra-thin 11.6mm aluminum frame
Display comes with MEMC motion compression
Android 5.1 Lollipop
Flagship TV process
World-class independent sound system
Supports 4K resolution
HDMI (3 no), USB (2 no), VGA, Ethernet, AV in and RF modulator
Priced at RMB 4999 (Rs. 50,910)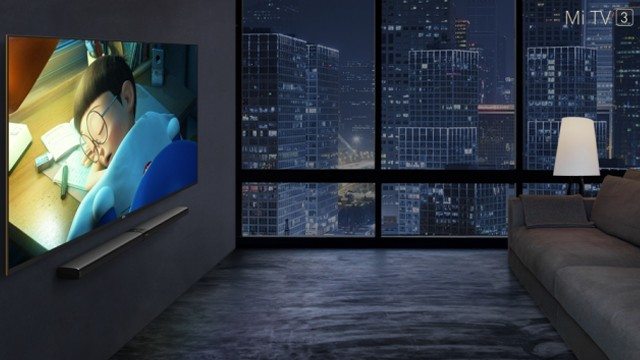 Mi TV Main Board
Xiaomi has announced a new main board that transforms any display into smart TV. It can be connected to a regular television and it will turn into a smart TV. It comes with a motherboard and Dolby surround speakers. It is packed with MStar 6A928 4K TV processor backed by 2GB DDR3 RAM and 8GB emMMC 5.0 flash storage.
Key Features:
Transforms any normal TV, monitor or projector into a smart TV
Combination of speakers, main board and Mi Box
Full metal body design
MStar 6A928 4K TV processor
Runs on Android 5.1 Lollipop OS
Connectivity features include Wi-Fi (802.11 ac 2 x 2), Bluetooth v4.1 (BLE)
Priced at RMB 999 (approx. 11,000)
Add on accessories available like a 6.5 inch Mi Subwoofer in full aluminum body and Bluetooth voice remote control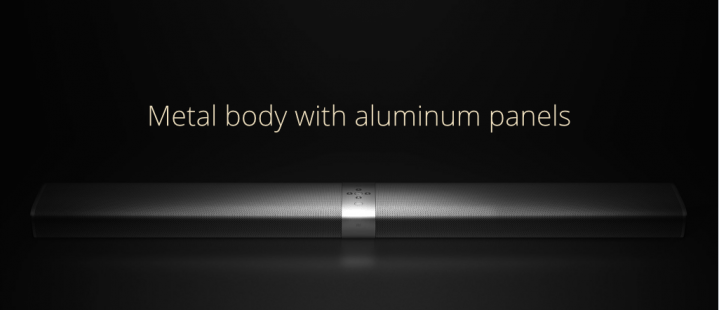 Mi Subwoofer
Mi Subwoofer comes up as a surprising product. This 6.5" subwoofer unit comes with full aluminum body construction. It is priced at CNY 599 (approx Rs. 6,100). A Bluetooth voice remote control was also introduced priced at CNY 999 (approx Rs. 10,000).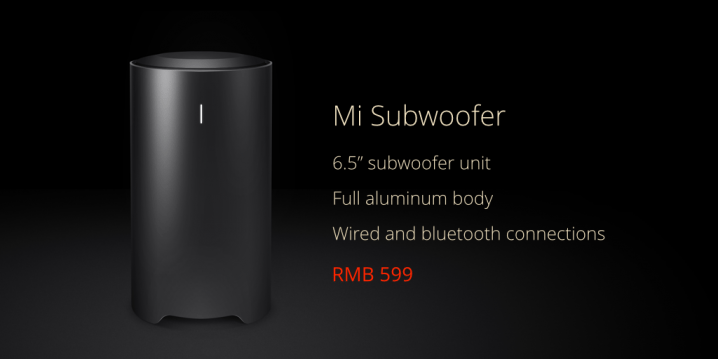 Ninebot Mini
Xiamoi launched its first two-wheeled, self-balancing and battery-powered electric device, called Ninebot mini. This two-wheel self-balancing scooter is built by aerospace-grade magnesium alloy infrastructure and weighs just 12.8 kilograms. It can travel 22 kilometers on a single charge and reach speeds of up to 16km/h. The device comes with smartphone controls and its magnesium alloy infrastructure makes it lighter.
Self-balancing
Steered with legs at speeds of up to 16km/h and climb inclines of up to 15-degrees
Weighs 12.8kilograms
Priced at RMB 1999 (approx. Rs. 21,000)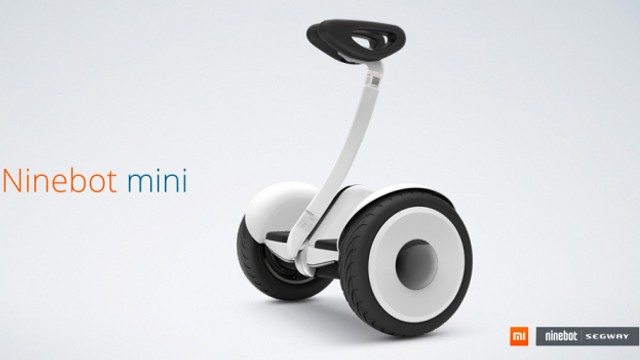 Share your thoughts on the story in the comments.
If you like our content, please consider sharing, leaving a comment or subscribing to our RSS feed to have future posts delivered to your feed reader.

Please follow us on twitter @CodeRewind and like us on facebook