Instagram is all set to expand its advertising game at the global level. It is launching opportunities that businesses can take advantage of. The company announced big changes to the advertising platform and ads can now be 30 seconds long, up from regular 15-second limit. Also, now users can use the landscape photo and video as Instagram lifts of the square format restriction. With 30-second video ads, Instagram is making giant adjustments nowadays to draw advertising dollars from around the world.
The company is opening up ads to more kinds of businesses and the ads are officially available in 30 more countries including Mexico, India and South Korea and will probably be on sale globally at the end of September. Ads started appearing on this popular photo-sharing social network nearly two years ago and since then, Instagram has made efforts to protect consumer experience.
Advertisers will be able to take advantage of the new capabilities with 30-second video ads. Before they were limited to just 15 seconds video ads, but now they are twice as long. Brands should be able to adequately tell their story. There's also a new ad type which Instagram calls as Marquee. This premium unit should "help drive mass awareness and expanded reach in a short time-frame". Instagram says that it will be ideal for things like product launches or movie premieres.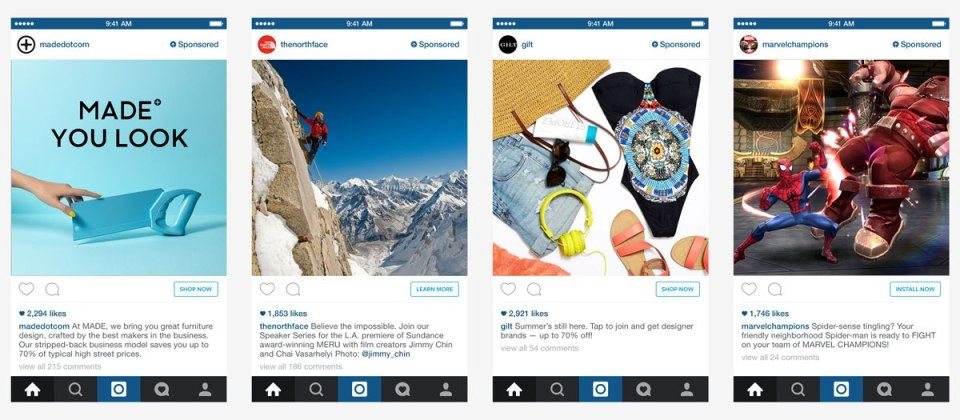 Also, the advertisements will come with better call to action. After testing "Save Now", "Set Up Now", "join", and "Study Extra" options, these direct response formats will be open to all advertisers.
Instagram is touting the success of its Ads program as it has helped to generate strong branding results. 97% of the campaigns measured by the company have generated significant lifts in ad recall. Facebook acquisition is ready to start making use of its parent's company strong ad infrastructure.
So, advertisers get ready to divert your attention and few dollars to Instagram as it will open the doors where anyone will be able to see their merchandise.
Share your thoughts about these 30-Second video ads by Instagram in the comments!
If you like our content, please consider sharing, leaving a comment or subscribing to our RSS feed to have future posts delivered to your feed reader.

Please follow us on twitter @CodeRewind and like us on facebook