In simple terms, Google Chromecast is an easy way to stream internet video to your television. It's a little dongle that ends in an HDMI port and you can plug it into your TV. It lets you stream YouTube, Netflix, BBC iPlayer and several other sources, from your devices to your TV screen. At $35, it is an enticing device that offers a simple way of getting web-sourced movies onto your room TV.
Let's explore the features of Google Chromecast:
Setup
This small dongle does not require lots of messy cables. It connects to your home Wi-Fi network through a simple pairing process. The steps are well-explained when you first connect it to the television. You can cast videos from other devices on same Wi-Fi network to the Chromecast. You just place it into your TV or home cinema receiver, get it hooked to your home network and this will turn your TV to a smart TV with streaming abilities.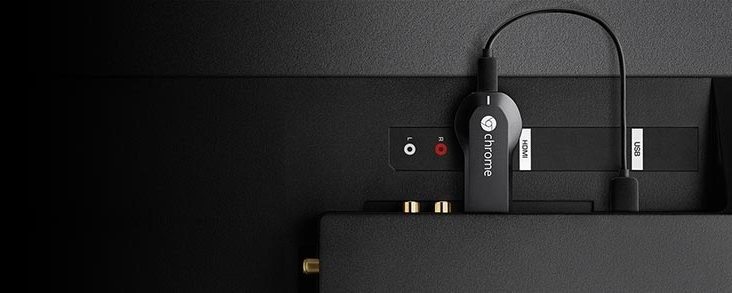 Design
Google Chromecast dongle is a bit longer than USB stick. It's compact enough to occupy a spare HDMI input on your TV. The matte-black finish makes it ideal for popping out the Chromecast. It requires a USB connection for power and the cable slots into your TV's port. It does not require a wired internet connection as it connects to your home network and the web via b/g/n Wi-Fi. As there's no supplied remote control in its design, you can use a companion device like a smartphone, tablet or computer to choose which content to watch and control playback.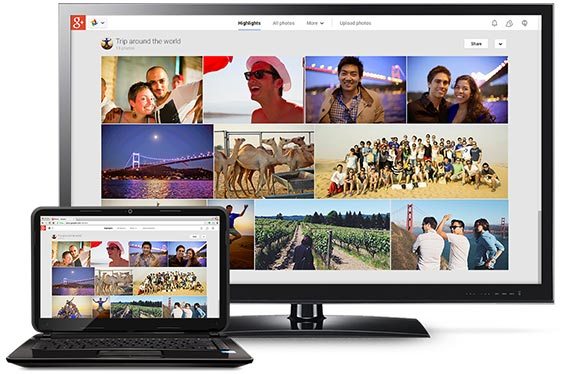 User Interface
The device comes with a user-friendly interface. To watch a video, you can use iPhone, iPad, Android device or a computer running Windows, Mac OS or Chrome OS. You can choose to watch on Netflix app or open Netflix in your Chrome web browser. You can then choose the device you would like video cast to and then the video will start playing on your television. One can control playback from the device that was used to select and start the video.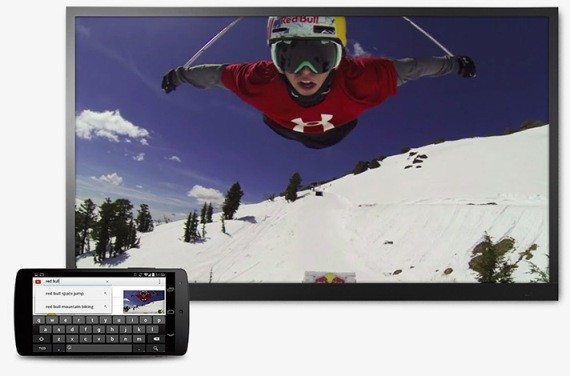 Apps and Performance
As Chromecast does not come with a remote control, you can use phone or tablet to streamline services like Netflix and your TV. It does perfectly well with Android as well as Apple products. Once your selected TV episode or film is playing on the TV, many android and iOS apps chromecast.com/apps are there. Both operating systems support Netflix, YouTube, BBC iPlayer, Google Play movie player, Google Play music player, BT Sport, Vevo, Plex, Blinkbox, Red Bull TV, Deezer, RealPlayer Cloud and more. The app list continues to grow with each passing day.

A quick look at Google Chromecast:
| | |
| --- | --- |
| Specifications | Details |
| Dimensions | 720x350x12mm |
| Video outputs | HDMI |
| Networking | 802.11n |
| Video Playback | Yes |
| Weight | 1.2 ounces |
| Video Services | YouTube |
| Wi-Fi encryption | WEP, WPA, WPA2 |
| Power adapter | Internal |
| USB | 2.0 |
---
Pros:
Simple to setup and use
Good picture quality
Affordable
User-friendly interface
Cons:
Requires companion device
Is not feature-rich
---
Conclusion
Chromecast offers a good value for money. It is an incredibly tempting deal for YouTube lovers or anyone with Netflix. But if you already own an Apple TV or any of the devices that allow Netflix, YouTube and other video streaming, it's hard to see the appeal of this dongle.
All-in-all, Google Chromecast offers simple, reliable and cheap streaming with mobile-centric control. There is a long way to go until Chromcast utilizes its potential.
What are your views about Google Chromecast? Do you use it? Let us know in the comments!
If you like our content, please consider sharing, leaving a comment or subscribing to our RSS feed to have future posts delivered to your feed reader.

Please follow us on twitter @CodeRewind and like us on facebook