Greysprings is always known for providing interactive and educative apps and games for the young kids. These apps and games allow kids to learn in a fun and interesting way. Greysprings is recognized for designing and creating kids apps. Today, we are reviewing their recently released game for Windows 8 platform that allows kids to learn mathematics. It is called as Kids Games – Learn Basic Math. The game is a part of their series of child friendly learning apps to transform kindergarten, preschool and elementary math lessons in an interactive game.
While math can be the most intimidating subject for kids, but this game has been designed to enjoy math learning experiences. The best part of this wonderful game is that kids won't even get to know that they are learning as they are so many fun playing math games.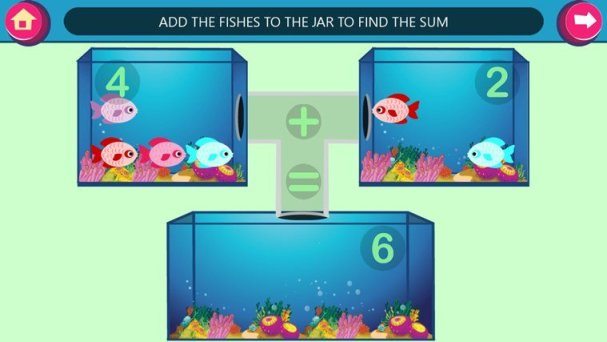 Kids Games – Learn Basic Math allows kids to crunch numbers in a fun and interesting way. This game works as a win-win for both teachers and parents who want to motivate kids to sharpen their math skills. The game can be used to help kids practice math skills and build their math fluency.
Some of the key features of Kids Games – Learn Basic Math are:
Kids Games – Learn Basic Math includes colorful games to teach your kids math concepts like numbers, additions, subtraction, place value and more.
There's frequent repetition at regular intervals so that kids remember what they have learnt.
The game has a very friendly interface and kids can easily use this app. The colors, the design and each aspect of the app has been designed keeping in view the kids' needs.
Kids Games – Learn Basic Math offers a perfect blend of amazing game experience and optimized learning techniques.
The game also includes rewards to keep up motivation level up at every stage.
Kids Games – Learn Basic Math is a free to play game that offers a fun way to nurture kids learning abilities.
The game is beautifully animated with enjoyable music and adorable characters to keep the child occupied for hours.
All-in-all, Kids Games – Learn Basic Math is a fun loving game for both preschoolers and parents.
With this game, your child will learn mathematics in a fun and effective way.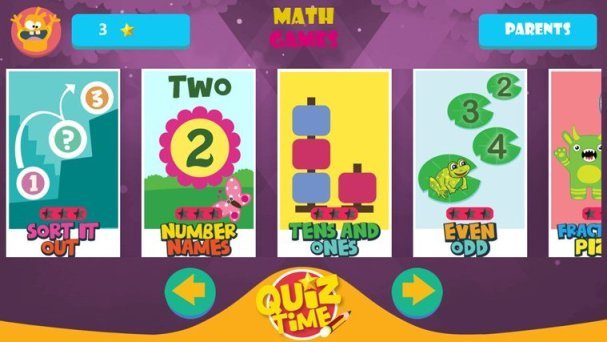 Kids Games – Learn Basic Math has been designed to prepare your kids to learn and enhance their skills. Some of these include basic mathematics, visual perception, vocabulary, classification, symmetry, matching, attention to detail, concentration, number recognition and more. Your kid will become adept in various mathematical skills including Number Line, Addition, Subtraction, Fractions, Multiplication, Odd and Even, and lots more.
Some useful insights about Kids Games:
Cost: Free
Publisher: GreySprings
Ratings: 4.5 out of 5 stars
Approximate Size: 14.1 MB
Compatible with: Windows 8
Download Kids Games – Learn Basic Math
What are your views about Kids Games? Do you like its concept and interface? Let us know your thoughts in the comments!
If you like our content, please consider sharing, leaving a comment or subscribing to our RSS feed to have future posts delivered to your feed reader.

Please follow us on twitter @CodeRewind and like us on facebook