Get ready to enjoy fast and comfortable typing on a universal foldable keyboard by Microsoft. It sets up in seconds and offers a full-size keyset. This ideal travel companion is sure to please your eyes. It's thin, lightweight and compact design is appealing to everyone. Thanks to its ability to fold into a smaller unit, it offers real portability. It can connect with two devices simultaneously via Bluetooth and one can easily switch between the two with just a tap of the button.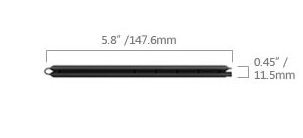 The keyboard works seamlessly with iPads, iPhones, Windows tablets, Android devices and Windows Phone handsets as well. You'll enjoy a convenient typing experience on your devices with this foldable keyboard. It's only 5mm thin and perfectly fits in your bag, purse or pocket. Also, it features a full-size keyset so you don't have to worry about typing errors.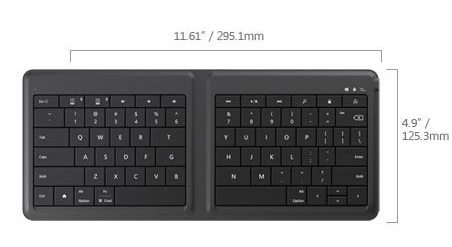 When you are looking for a keyboard to carry around with you, this universal foldable keyboard perfectly fits in. As the on-screen keyboards are often slow and uncomfortable, it is a good solution for your travel needs. This keyboard can be easily carried wherever you go, thus making typing on tablet or smartphone a hassle-free experience wherever you are.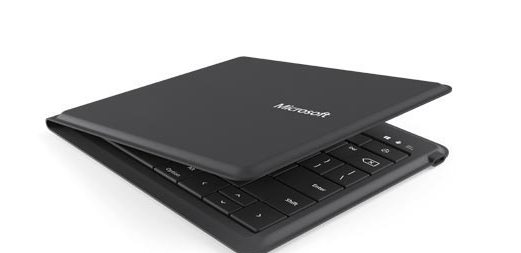 When you're done, just close it and it will turn off. In addition to this, it has spill-resistant keyset and fabric that provides protection against accidents.
A quick view at the features:
Works across many devices
Foldable and compact
Lightweight and ultrathin
Rechargeable battery
Beautiful design
Competitively priced
Comfortable typing experience
It will be available in July 2015 with the price tag of $99.95 at the Microsoft Store and other retailers.
Let us know your views about Universal Foldable Keyboard in the comments!
If you like our content, please consider sharing, leaving a comment or subscribing to our RSS feed to have future posts delivered to your feed reader.

Please follow us on twitter @CodeRewind and like us on facebook