With Nokia Wireless Charging Plate, you will enjoy a whole new way to charge your phone wirelessly. This sleek and minimalistic designed charging plate from Nokia makes charging flawless and easy. It exceeds expectations in terms of its design, features as well as charging speed. Simply drop your phone and charging will start. There's a light indicator to show the charging status of your device. Also, it is compatible with most devices.
Let's have a close look at it:
Design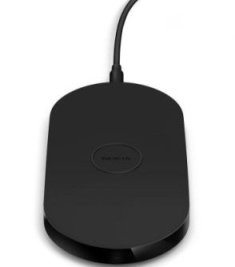 The cute and cuddly design of this charging plate is undoubtedly different and refreshing. Nokia has made it more appealing with its availability in various bright colors as well as the iridescent glow around the base. It's cool and mesmerizing, but in dark room, it can be distracting. Here, also there's a great feature which is to manually turn it off by pressing the button on the underside of charging plate.
Specifications
Nokia wireless charging plate has a power output of 12 volts, allowing you to charge your phone speedily. It is powerful enough to keep your phone in a silicon or plastic case while charging the device. There's a white light indicator that shows when the phone is charging. Ypu can keep it on your night stand to charge phone at night. The charging plate comes with an AC adapter and the cable is almost 6-feet long.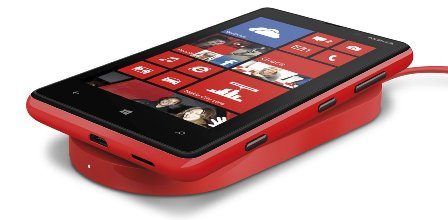 Easy customization
With this charging plate, you can set up settings according to your desire. You have choice of apps to trigger quick pulsing patterns. You can turn on Apps Notification slider and choose from the apps like Skype or email and many more. You can also turn on or off the battery notification and adjust brightness of the LED.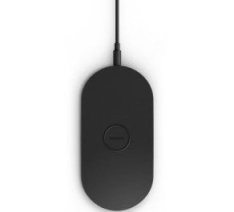 ---
Pros:
Fast charging times
Attractive design
Alerts you about incoming messages
Mesmerizing glow
Cons:
Phone may slide while charging
Lacks charging brick for USB connector
---
Specifications
Details
Dimensions
Length: 120 mm
Width: 60 mm
Thickness: 11 mm
Power
Charger output voltage 12.0 V; Charger input current 300 mA
Charging indicator
LED
Detachable Power Cable Included
Yes
AC Adapter Included
Yes
Color Choices
5
Warranty
1 Year
Orientation
Flat
Final Words
Nokia Wireless Charging plate is one of the smartest wireless chargers on the market. It is compatible with most devices and powers your device faster as compared to other wireless chargers available in the market. It comes with a long power cord as well along with one-year warranty. It has been crafted for maximum efficiency as well as safety. In addition to this, it is also affordable. You can buy it at discounted prices from Amazon.com.
What are your views about Nokia Wireless Charging Plate? Will you consider purchasing it? Let us know your thoughts in the comments!
If you like our content, please consider sharing, leaving a comment or subscribing to our RSS feed to have future posts delivered to your feed reader.

Please follow us on twitter @CodeRewind and like us on facebook