Microsoft has released an Android app called Keyboard for Excel. It has been designed to make typing easier and more comfortable for Android users. The layout of the keyboard has been optimized for numbers. It also features a 10-key number layout and a Tab key so that one can quickly navigate between columns.
Keyboard for Excel app makes working with spreadsheets quicker and easier. It offers added convenience in using Excel, making it easy to quickly input numbers. It is released by Microsoft's Garage venture and is labeled as an experimental keyboard. As it is an experimental keyboard, some of the features missing here include auto-correct and gesture typing. But, the best part is that it can be used with other apps. It has been optimized for number entry and special characters.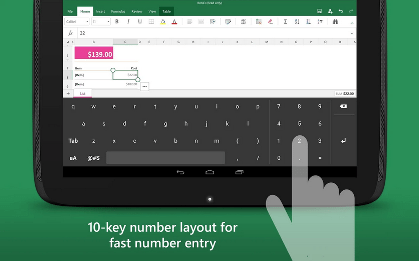 Useful and interesting features of this keyboard are:
Layout optimized for numbers
Works with all apps
Tap key offers quick navigation
Excel operators prioritized
10-key number layout for quick number entry
The app is available for free download at the Google Play Store. It's certainly not meant to replace your default keyboard, but rather help you out when dealing with lots of numbers and digits. As the keyboard is specifically designed to be used with Excel and apps that require quick number entry, it's available only for tablets. We will see Microsoft including more features in near future.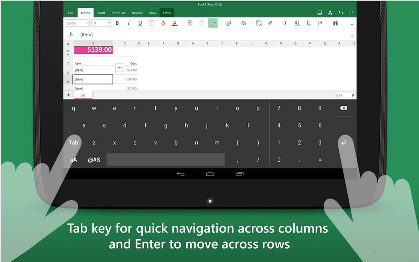 Some useful insights about Keyboard for Excel:
Cost: Free
Publisher: Microsoft Corporation
Ratings: 4.3 out of 5 stars
Requires android: 4.0 and up
Updated: February 25, 2015
Download Keyboard for Excel
Interested in trying it out? Head to the Play Store and get it for free. Do let us know how you feel about the app in the comments section below.
If you like our content, please consider sharing, leaving a comment or subscribing to our RSS feed to have future posts delivered to your feed reader.

Please follow us on twitter @CodeRewind and like us on facebook