Darkroom is a recently launched photo editor for iPhones that offers a number of powerful features. Owing to its awesome functionalities, it is becoming a popular editor giving you fill control over your pictures. Provided by Bergen Co., this free photo editing app is a nice option to consider. Let's have a close look at its features:
Intuitive Design
The design of this iOS app is simple and beautiful and perfectly fits in with the overall aesthetics of iOS 8. An excellent feature of this app is that you need not to import your pictures to the app for editing. With Darkroom, your entire Photo Library will be readily available in the app itself. This helps you eliminate the time consuming process of importing images. You're sure to love its intuitive design and organized layout.
Amazing touch control
The app is super responsive to touch. This photo editing app comes with precise control tools. When you download this app, you'll like the speediness and responsiveness of the app.
Easy editing tools
To edit a photo, tap on the picture in Darkroom and you'll get into the editing section. Here, you will have many options like Crop, Filter, Adjust, Curves and History. All of these are free except for Curves that you can purchase for $2.99. Crop Section is straightforward and does its job excellently. You can crop using six crop ratios, but there's no way to crop freely.
Filter Section allows you to add 12 different effects to your pictures. Adjust Section includes sliders for brightness, contrast, saturation, temperature and more. The History section will keep list of all the changes that you have made to the picture.
Curves are Special
Curves Section is an important highlight of Darkroom app. It gives you access to RGB channel or you can also choose R, G or B individually. It puts more precise tuning to your images. It has been made in easy-to-learn way, making it simple for anyone to use it.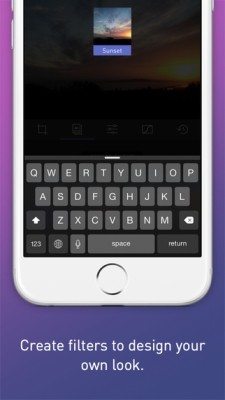 No direct capture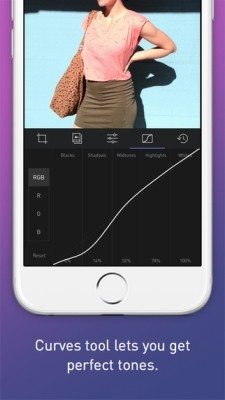 You can edit any picture on your device. But, you cannot directly take picture from Darkroom. You will need to capture picture from Camera app and come back to Darkroom for editing it. Darkroom automatically refreshes, including all new images that are detected in the meanwhile.
Some useful insights about Darkroom:
Cost: Free
Compatibility: Requires iOS 8.0 or later. Compatible with iPhone, iPad and iPod touch.
Version: 1.0.1
Size: 7.0 MB
In-app purchases: Yes
Download Darkroom
Final Words
Darkroom makes a solid impression in the arena of photo editing tools. Its exclusive features like save as a square photo which automatically adds white borders along the edges, save to Camera Roll, history of your edits etc. make it a competitive photo editing app. In addition to this, it is available for free.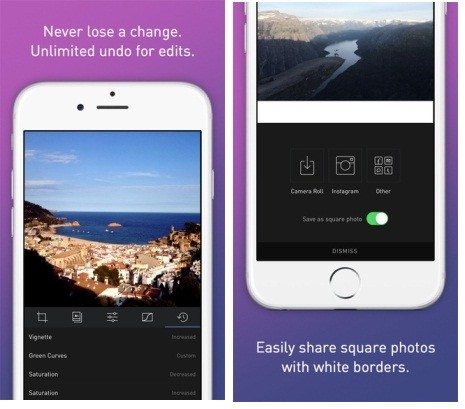 So, just grab it from the App Store and let us know how you feel about it in the comments section!
If you like our content, please consider sharing, leaving a comment or subscribing to our RSS feed to have future posts delivered to your feed reader.

Please follow us on twitter @CodeRewind and like us on facebook