The HiFiMAN HE-400i is the sequel to the famous, HE-400. So, you will be getting a new lightweight design, planar magnetic driver and top notch comfort. It is more lightweight than HE-400 design and features a suspended headband connected on two sides. The usage of thick metals has been reduced. The suspended headband and hard plastic connectors make headphones to be lightweight as well as comfortable. Let's have a close look at its features:
Design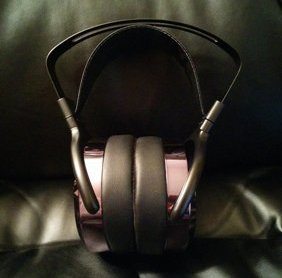 The headphones come in a beautiful presentation box making these feel special. Its floating design allows for even distribution of weight. The ear pads have a beveled shape and more padding is placed behind the ear. The ear cups are finished in high gloss paint and the finish is essentially black. These design features offer a comfortable performance. This high-end headphone is capable of delivering the subtle nuances of better amplification.
Sound
The HE-400i is a 35ohm headphone with 93db sensitivity and is easy to drive. The sound signature is very balanced and everything sounds so accurate and nature. The speed, the clarity and the detailing is just perfect. The audio quality of Hifiman HE-400i is excellent. The headphones offer a great vocal performance. With a keen emphasis on bass response along with a forward mid section, it offers a beautiful performance. This superior sounding headphone comes with a defined bass, transparency and good mid-range. These comfortable and efficient headphones are a good choice for your smartphone or iPod. It is designed and tuned to accurately reproduce any type of recording.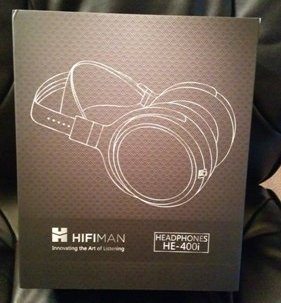 Beveled ear pads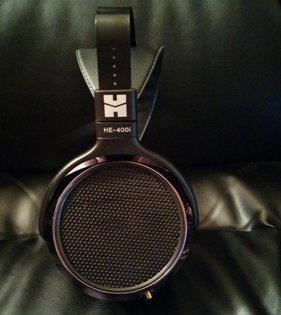 It features the all new, beveled ear pads whose sidewalls are covered in Pleather and these pads are very comfortable. HE-400i uses an updated planar magnetic driver and thus, there are no obstructions between face of driver and the wearer's ears. The ear cups feature forward-angled fittings for its screw-on signal cable fittings along with a smoky silver/grey finish.
A quick insight about HiFiMAN HE-400i:
| | |
| --- | --- |
| Specifications | Details |
| Design | Planar Magnetic Over-the-ear headphones |
| Weight | 12.7 Ounces |
| Efficiency | 93dB/Mw |
| Nominal Impedance | 35 Ohms |
| MFR | 20 Hz – 35 KHz |
| Color | Black |
| Fit | Over Ear |
| Price | $499 |
| Available at | Amazon.com |
---
Pros:
Fantastic sounds
Incredible comfort
Well-defined bass
Lightweight
Cons:
Fairly pricey
Open-back design
---
Final words
HiFiMAN HE-400i is liked for its amazing features like lightweight, redesigned frame, headband and ear pads. It is far more comfortable and will definitely please many audiophiles. They are technically proficient headphones and are very balanced. When comfort is the top priority, HE-400i is just the right choice. You can purchase it from Amazon.com and enjoy listening to your favorite songs.
Do you like these headphones? Will you be going to purchase it? Let us know your thoughts about HE-400i in the comments section below!
If you like our content, please consider sharing, leaving a comment or subscribing to our RSS feed to have future posts delivered to your feed reader.

Please follow us on twitter @CodeRewind and like us on facebook