Pandora Premium Makes Debut
The long-awaited alternative to Spotify, Pandora Premium, has finally arrived. The company announced the debut of a new paid tier to its streaming service. It is called as Pandora Premium and offers a combination of radio-like listening and the option to search and play any track. It is ready to compete against the likes of Apple Music and Spotify. The service is priced competitively as compared to other on-demand music services costing $9.99 per month. As the pricing is same as Spotify Premium or Apple Music, Pandora really has to offer something remarkable to attract new customers.
User-Friendly
Pandora is undoubtedly making efforts to make Premium as novice-friendly as possible. Pandora Premium tries to take on its rivals by offering immersive user experience. Instead of focusing on new releases and popular tracks, it offers personalized album recommendations based on the listening habits of the users. If you tend to favor a certain music genre, it shows new albums from that category. Pandora works to distinguish itself from the rapid growing pack of streaming services by offering various personalization features. Also, it offers the least complicated music app.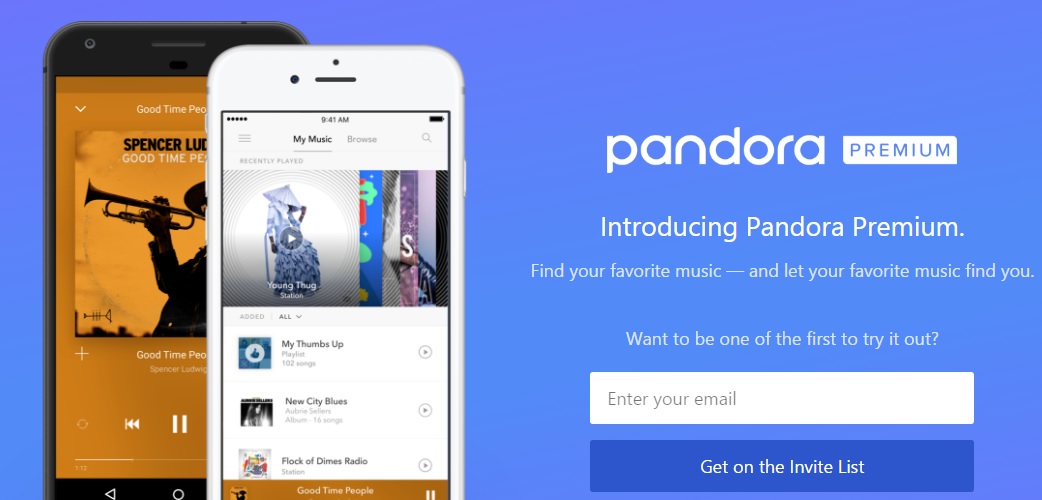 Ease of Use
Every song you have thumbed up is immediately added to 'My Thumbs Up' playlist. Also, when you hit thumbs up on song on any radio station, it automatically generates a new playlist. The service also takes advantage of the Music Genome Project to make playlist building easy. You can easily track a new playlist and it will also offer you "Add Similar Songs" option.
Wrapping Up
It may seem that Pandora is very late to the field of streaming music as Apple Music launched back in 2015 and has over 20 million active users. Spotify has also 100 million users. Then, there's competition from Amazon, Tidal, SoundCloud and more. But, Pandora having 80 million users a month, it thinks it has a strong base to grow.
The Pandora Plus subscribers will get six months of the premium service at no extra charge. In addition, free trials will also be available to 'select listeners' starting March 15. It will be arriving for all listeners in the coming weeks.
If you are a long-term Pandora user and are accustomed to the service, then you will find the premium service appealing. It gives you the ability to play any track or album you want to listen.