Elephone ELE MGCOOL Band 2
Elephone ELE MGCOOL Band 2 is one of the affordable smart wristbands available today. It is a great smart wristband and is waterproof as well. It looks good and comes with easy to read display. On the ongoing GearBest Anniversary Promotion, you can get it for just $16.99. Let's have a look at its features:
Display and Processor
The band comes with an OLED display and looks quite attractive. It uses an aluminum case and has a rectangular design. The strap is made of silicone. The OLED screen is 0.66 inches and supports resolution of 64 x 48 pixels. Under the hood, it is using NRF51822 chipset. The wristband comes with IPX7 water resistance and it provides protection against both water and fine dust particles. It is made from smooth silicone and is very lightweight.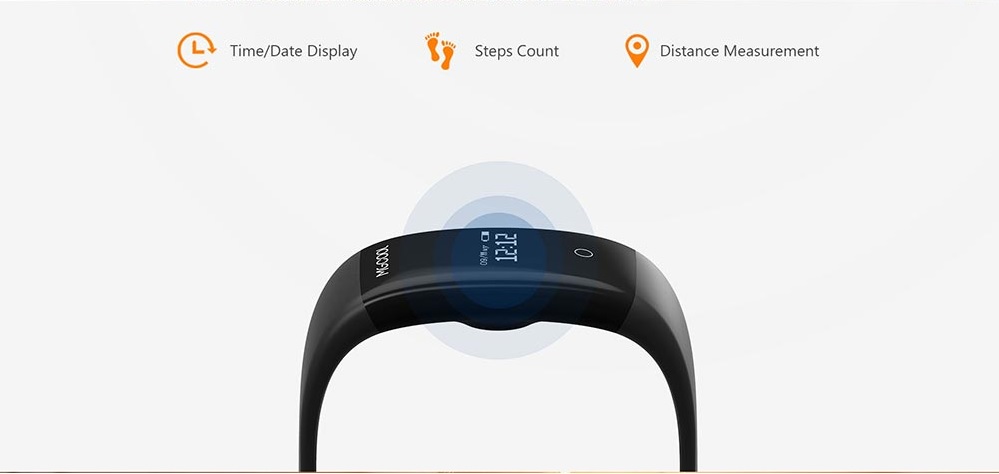 Activity Tracking and Heart Rate Monitoring
The smart wristband allows you to calculate your steps, set activity goals and monitor your progress. By tracking your physical activities, it can calculate the calories burnt. The smart wristband comes with the ability of heart rate monitoring. The monitor constantly counts your heart rate and let you know how active you are. It also does sleep monitoring. It automatically tracks your sleep status over the period of time. You can also view the data on companion app and ensure that you are getting quality sleep.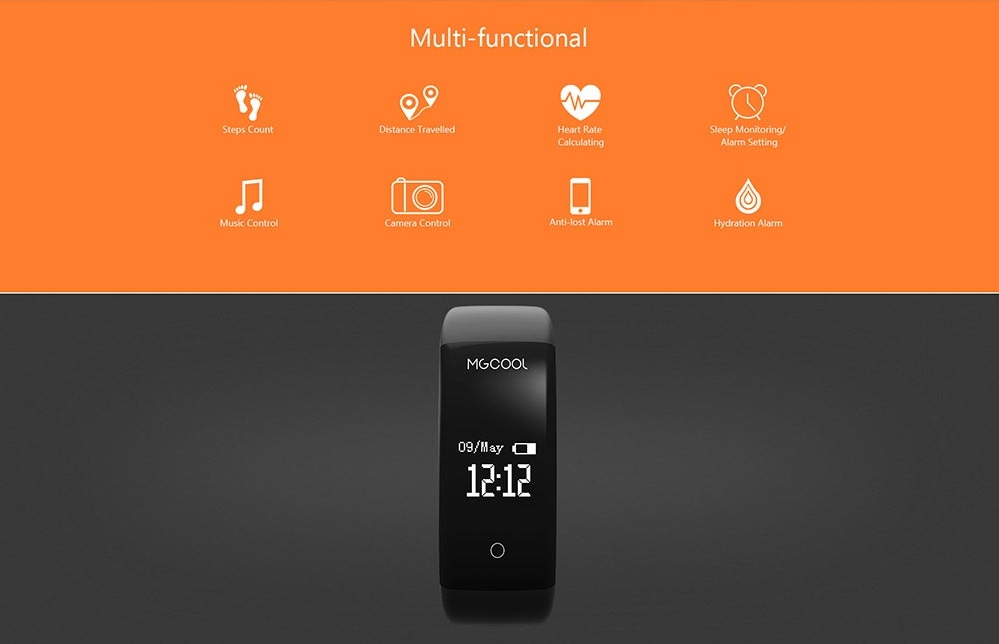 Connects via Bluetooth
It effortlessly connects on your device via Bluetooth. With wireless sync, you can control all phone functions such as music play, camera and more. It also notifies you of incoming calls and messages. In addition, it has a useful anti-lost alarm feature.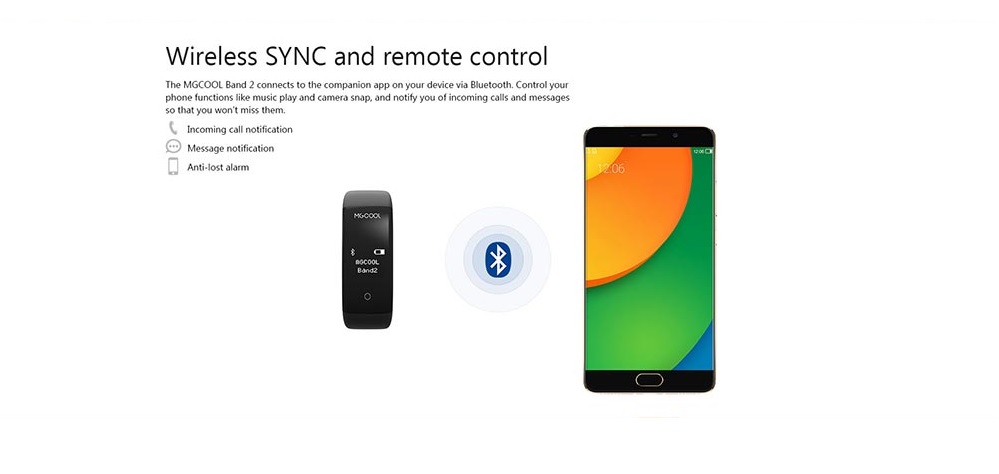 Additional Details
You can download the app via scanning QR code below next to the heart rate sensor or from the Google Play Store or Apple Store. The app auto syncs every time you open it. The band can also help you control the media player, camera, get notifications and more. There's an 80mAh built-in battery and takes less than two hours to completely charge. It offers up to seven days of battery life.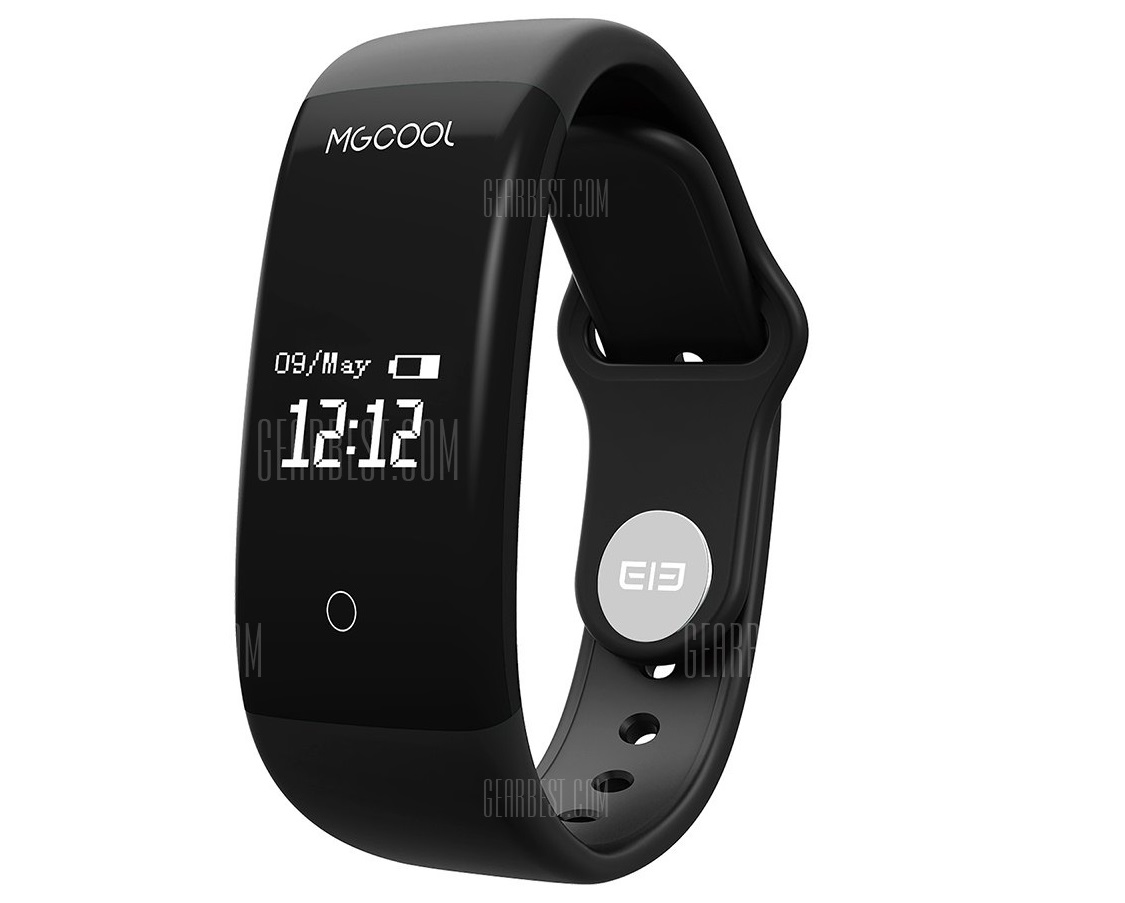 Buy it from GearBest
A quick look at specifications of Elephone ELE MGCOOL Band 2:
Specifications
Details
Display
0.66-inch
Dimensions
9.37 x 0.91 x 0.48 inches
Weight
29 grams
Resolution
64 x 48 pixels
Screen type
OLED
Compatible OS
Android, iOS
ROM
256Kb
Waterproof
Yes, IPX7
What's Included
Smart Wristband,
Charging Cable,
User Manual
Battery
80mAh
Price
$16.99
Available at
GearBest
Buy it from GearBest
Are you also impressed with this low-priced Elephone ELE MGCOOL Band 2 smart wristband? Let us know your thoughts in the comments.