Affordable and Attractive Fujifilm X-A10
Fujifilm has announced a new entry-level mirrorless camera called X-A10. It is aimed for first-time users and is available for purchase from Amazon at the price of $499. Being a mirrorless camera, the pricing seems attractive. This new addition to the X-Series comes with the new sensor that combined with image processing technology let you shoot premium quality images. Here are the features of Fujifilm X-A10.

Compact Design
Fujifilm X-A10 features a three-inch LCD with 1070K dots and comes in a silver finish with a black grip. The dimensions of the camera are 4.6 x 2.7 x 1.6 inches and it weighs 11.7 ounces including battery and memory card. It comes with a variety of buttons: four buttons surrounding Menu OK button and four more buttons for playback, movie recording, display mode etc. At the top, it features a top command dial, mode dial, shutter release and a programmable function button. At the left, it features a built-in pop-up flash. Fujifilm X-A10 features super intelligent flash feature to automatically adjust the flash output.

Selfie-friendly
Owing to the increasing craze about selfies, this mirrorless camera features a self-portrait friendly design. You can tilt the display to get real-time look when clicking selfies. You can hold the camera for a self-portrait, press down the vertical command dial to release the shutter. The 180-degree tilting LCD and self-timer features allow easy selfie use. Fujifilm has also recently unveiled X-A3 focusing on selfie lovers.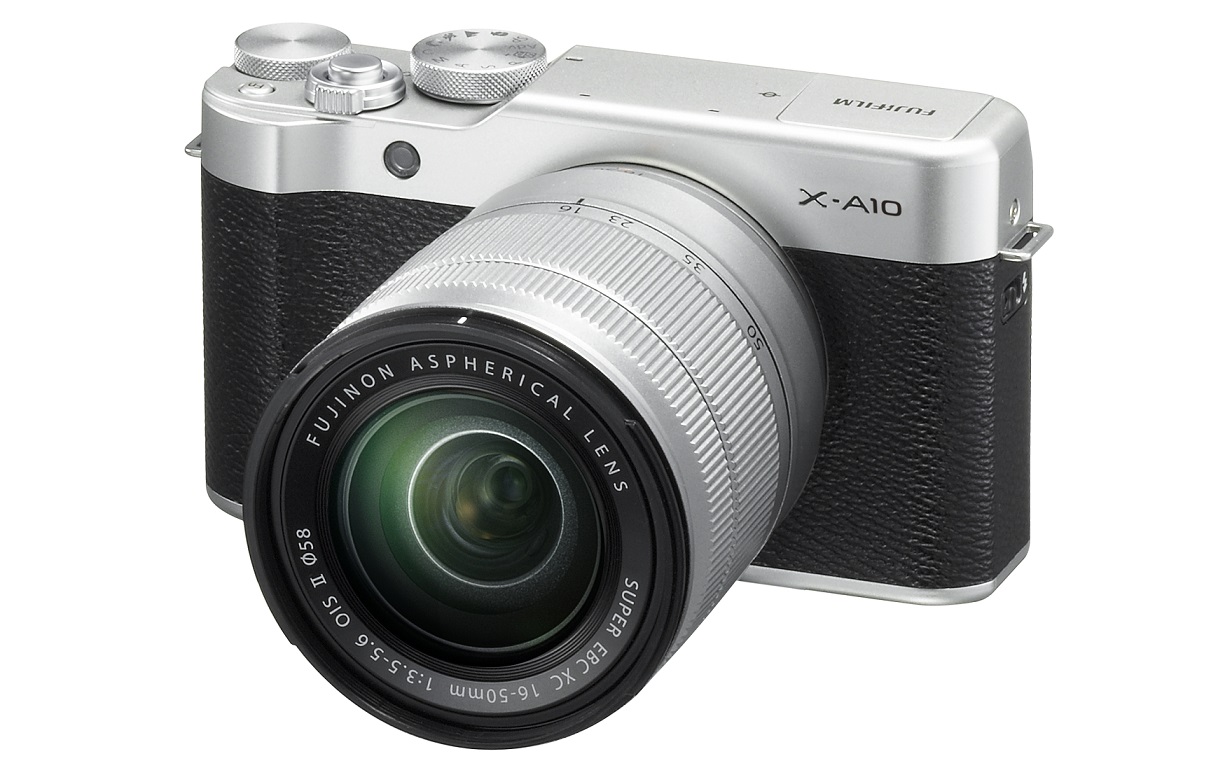 Outstanding Image Quality
The Fujifilm X-A10 uses a 16.3-megapixel APS-C CMOS sensor having built-in ultra sonic vibration sensor. It has a native ISO range of 200-6400 which can be extended to ISO 100, 12,800 and 25,600. The camera comes with advanced filters that help you to easily produce creative effects. It offers ten advanced filters such as fisheye, cross screen, toy camera, pop color and many more. It is capable of recording full HD video. The camera offers you various shooting functions having electronic shutter with maximum speed of 1/32000 sec.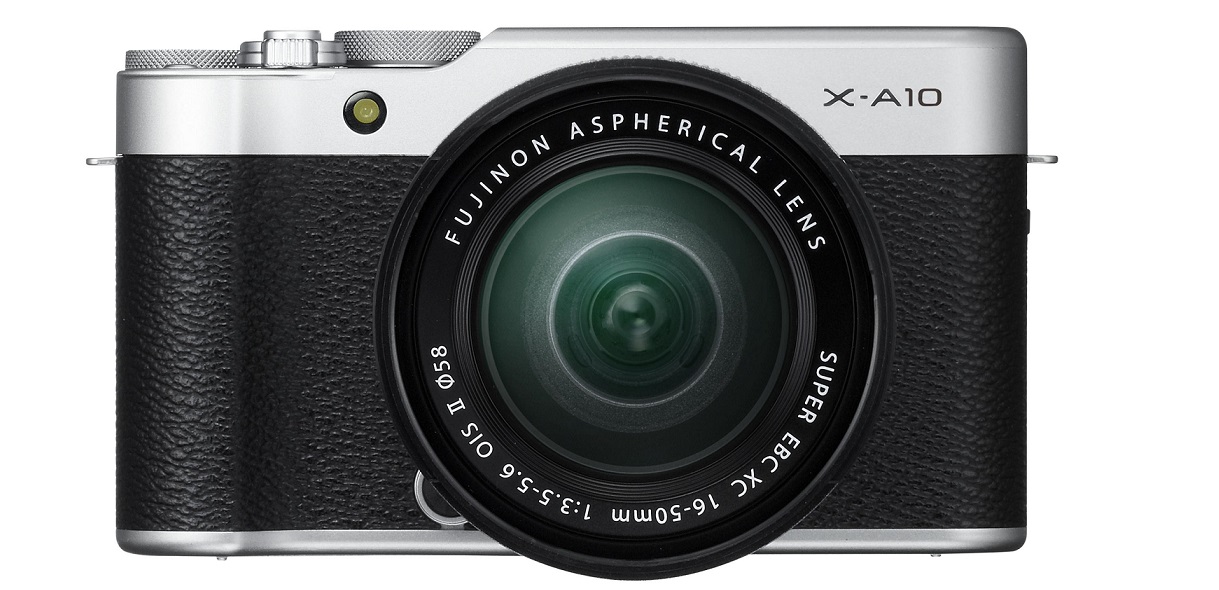 A quick look at specifications of Fujifilm X-A10:
Specifications
Details
Resolution
16.30 Megapixels
Sensor size
APS-C
(23.6mm x 15.6mm)
Kit Lens
3.13x zoom
16-50mm
(24-76mm eq.)
Native ISO
200 – 6400
Extended ISO
100 – 25,600
Shutter
1/32000 – 30 seconds
Dimensions
4.6 x 2.7 x 1.6 in.
Weight
11.7 ounces
Battery
8.7 Watt Hours
Image Aspect Ratio
4:3
Display Resolution Maximum
1,040,000
Price
$499
Pre-order at
Amazon
Are you impressed with the superb image quality of Fujifilm X-A10? Are you planning to purchase it? Share your views with us in the comments.