New Messenger Camera
Facebook has updated its messenger app with a new built-in camera that not only takes pictures but also offers you tons of stickers, frames, masks and various other special effects. The new Messenger camera feature allows one to add even more personalization to the photos and videos. The updated app offers a number of exciting, new features. The company says that hundreds of millions of people send 2.5 billion emoji, photos, stickers and videos every day on Messenger. New Camera option is accessible via one tap irrespective of what you are doing in the Messenger app. Let's have a look at its features.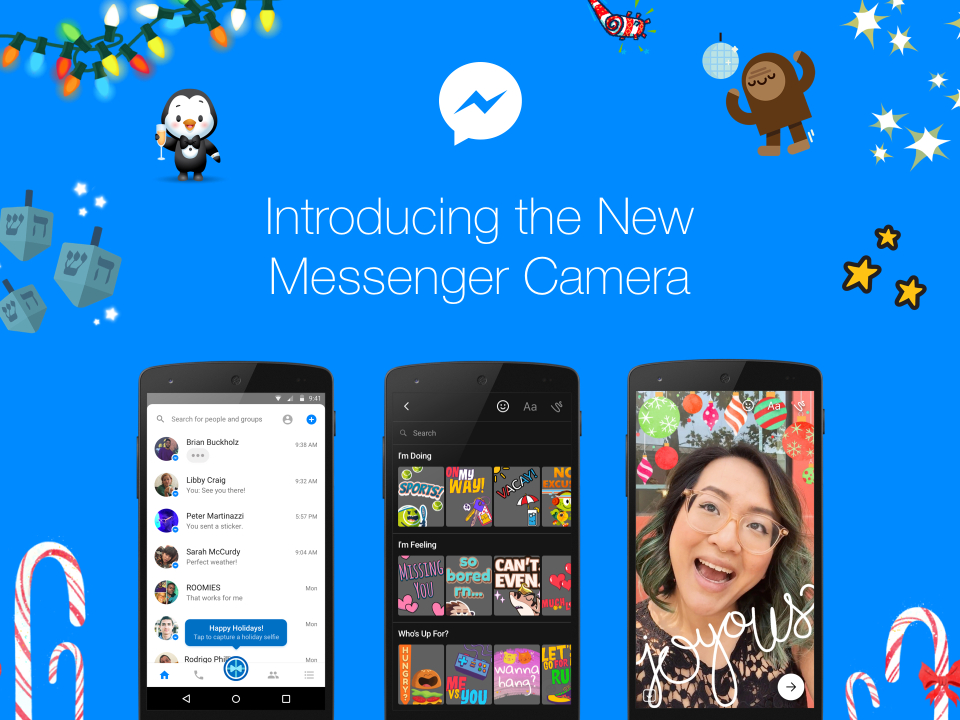 Graphics and More
Messenger camera is capable of making an infinite number of overlaid graphics to your pictures as well as videos. The conversations have now gone better with brand new, faster and easier-to-use camera featuring unique art and 3D special effects. The in-app camera comes with features such as facial masks, photo filters and stickers. Though Messenger has already an in-app camera but it did not offer all the funny and editing features that come with this new camera.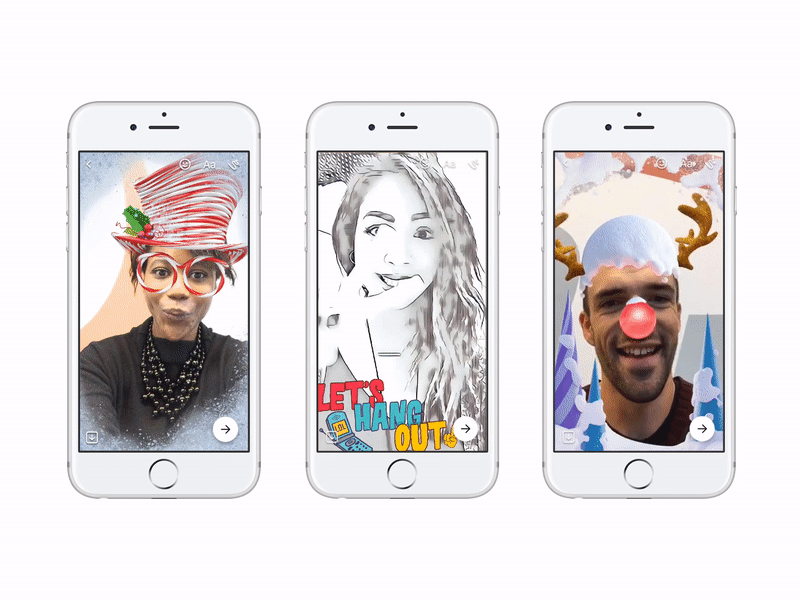 Tons of Stickers and Effects
Facebook Messenger lets you choose from thousands of frames, stickers, masks and effects. These have been designed by artists and influencers from all around the world. It has got augmented reality selfie lenses, holiday-themed masks, filters, props, style transfer and more.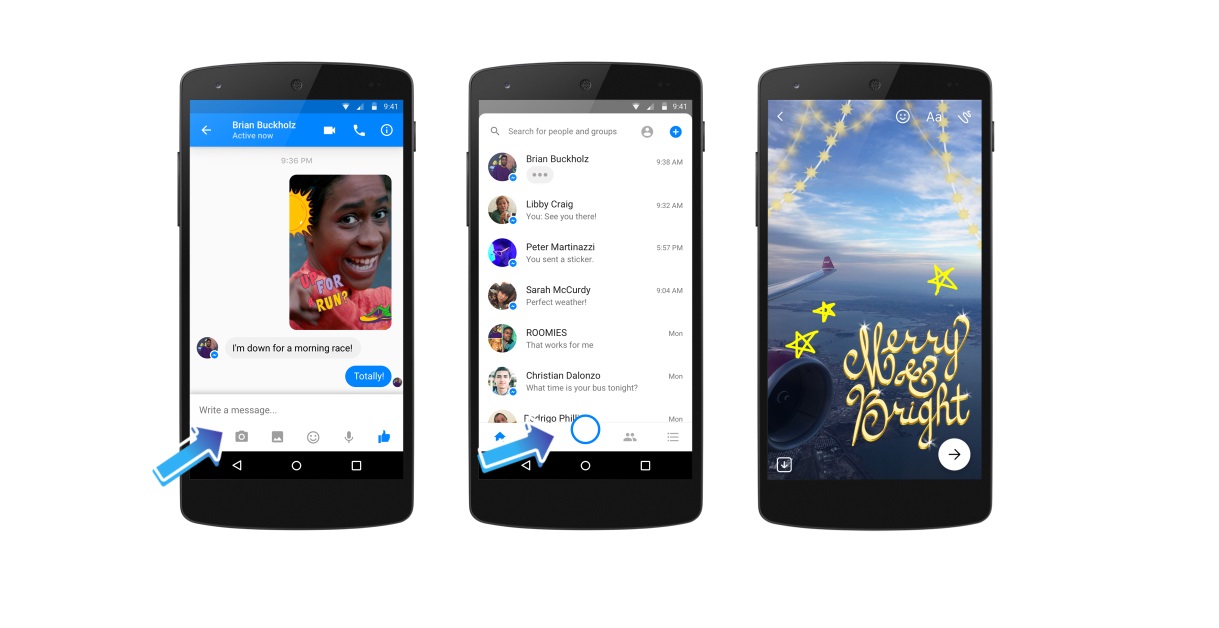 Taking Pictures
The camera is just a swipe away and the shutter button now lives right at the bottom of the display. This makes it easy to snap a shot. Now, you can add 3D masks as well as special effects to the image as well. There's a palette button next to the shutter button that launches a blank canvas to let you add stickers and other effects.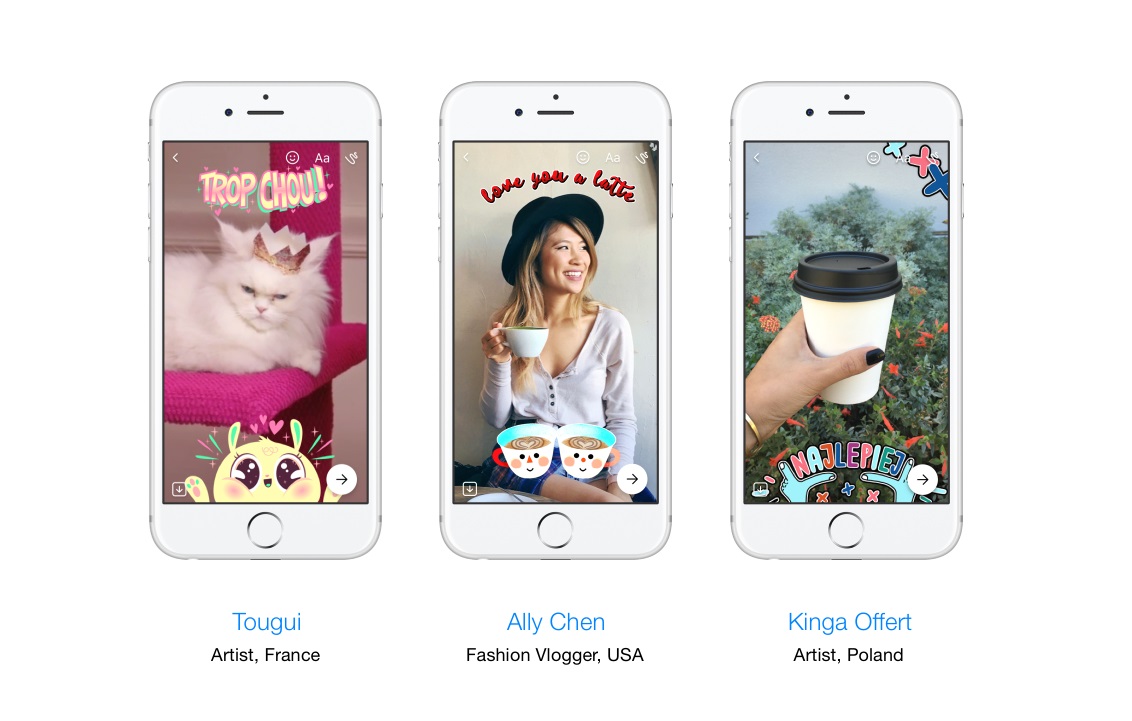 Share Easily
Facebook Messenger now allows you to pick friends first and then shoot. You can also add different Snapchat-style 3D selfie masks and filters to make your images look like paintings and environmental effects.
The new feature aims at getting Facebook users to share more pictures and videos with one another on the app. This latest attempt is to clone the success of Snapchat as the features are familiar with its rival. These new features are rolling out to all users on iOS and Android.
Do you like Messenger updated features? Let us know in the comments!