Meet Zonar Connect Tablet
Zonar Systems has introduced Zonar Connect, a next-generation tablet. It aims to provide a more responsive and user-friendly commercial fleet solution. With this Connect Tablet, the company intends to deliver smarter solutions that will meet next-generation needs. It is Android based and provides electronic driver logs, electronic verified inspection reports as well as many other apps for safety and efficiency.
About this Tablet
It has been designed with ruggedized hardware to withstand rigors of trucking operation. "We are entering an age in connected commercial vehicles where the capabilities go beyond the individual vehicle and extend to fleet management and industry decisions regarding job bidding, safety, efficiency and compliance," explained Ian McKerlich, Zonar Systems President.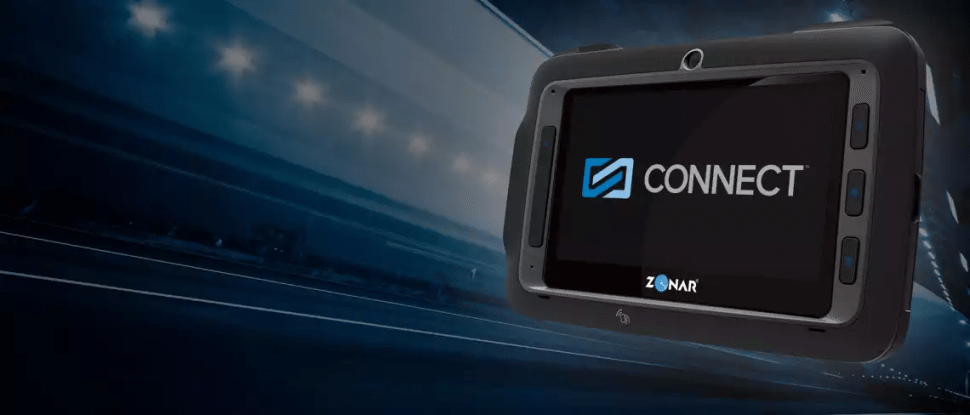 Specifications
As far as the specifications are concerned, it is powered by a quad-core processor with built-in 2GB memory and 32GB storage capacity. It runs on Android and supports third-party apps as well. The Zonar Connect tablet is always connected, whether it is docked or in the driver's hand. It comes with Corning Gorilla Glass screen to endure harsh conditions. In terms of battery, it can last up to 10 hours in standby mode and up to three hours when on continuous use.
It includes a host of connectivity features such as Bluetooth, Wi-Fi, LTE cellular, near field communication and RFID.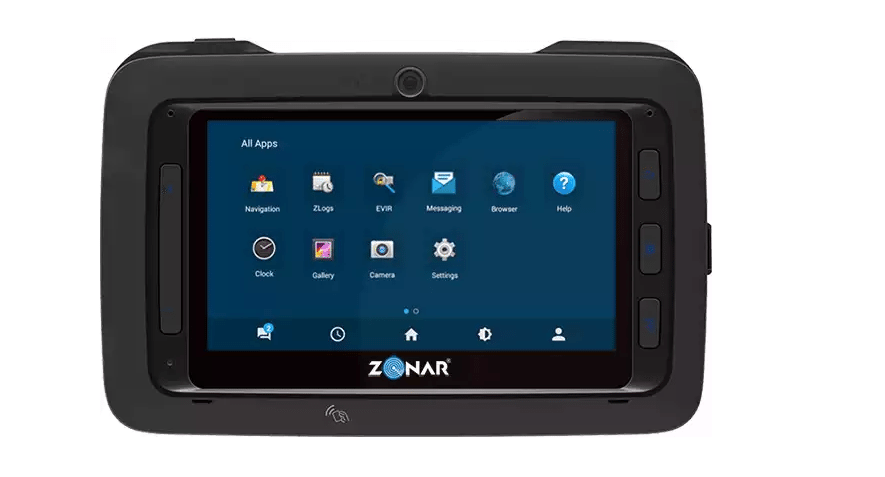 Complete Fleet Management Solution
It also integrates with Zonar's Ground Traffic Control to allow fleets better visibility of assets on the road. It allows users to streamline their daily tasks, communicate with one another within the fleet, navigate routes, and lots more. The device integrates with Electronic Vehicle Inspection Reports and is compliant with the Automatic Onboard Recording Device (AOBRD) and Hours of Service regulations. Its ELD (Electronic Logging Device) compatibility facilitates over-the-air software updates. It is connected even when outside of the cab. It connects vehicles, drivers and fleet managers with critical information like efficiency, performance, data capture, safety and asset utilization and more.

Share your thoughts on the story in the comments.