Creative iRoar: Enhance your Audio Experience
Bluetooth speakers are getting better with improved sound quality. Creative has taken the approach in its Roar line of speakers and come up with Creative iRoar Bluetooth speaker. In terms of design, it is sleeker, smarter and sounds better than its predecessors. Creative calls it as "the most intelligent speaker on the planet." You can also check out our compilation of top Bluetooth speakers. Let's have a look at the features of Creative iRoar.

Design
In terms of design, the layout of Creative iRoar is identical to the previous model. It features passive radiators on either side: with two high-frequency drivers in front and active drive on the top. The dual premium high frequency drivers deliver balanced highs and high-frequency dispersion. Also, it includes two passive radiators to further enhance the bass and widen the soundstage.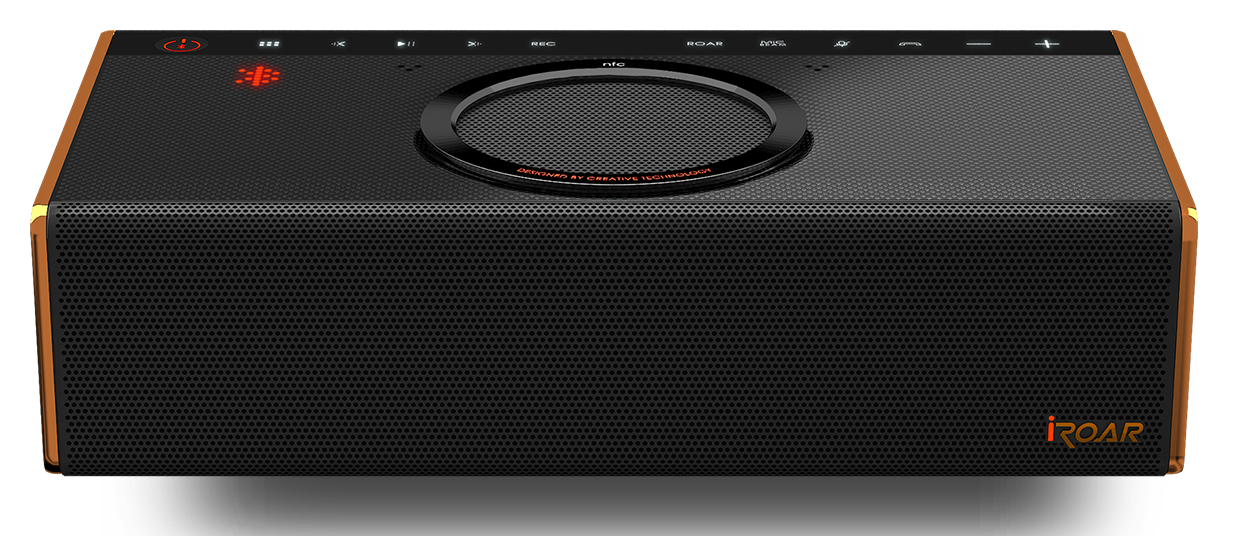 Amazing Sound Quality
Creative iRoar lets you enhance your audio experience and its drivers work to deliver impressive bass. It is capable of providing feature-rich sound performance. This intelligent Bluetooth speaker sounds great both in high and low volume. The Bluetooth speaker also doubles as a wireless personal PA system for your presentation or conferences. Bluetooth pairing is very simple. The NFC-enabled devices only require a simple tap for connection. It can connect up to two devices at once: one for playback to start with one device and carry on with another one.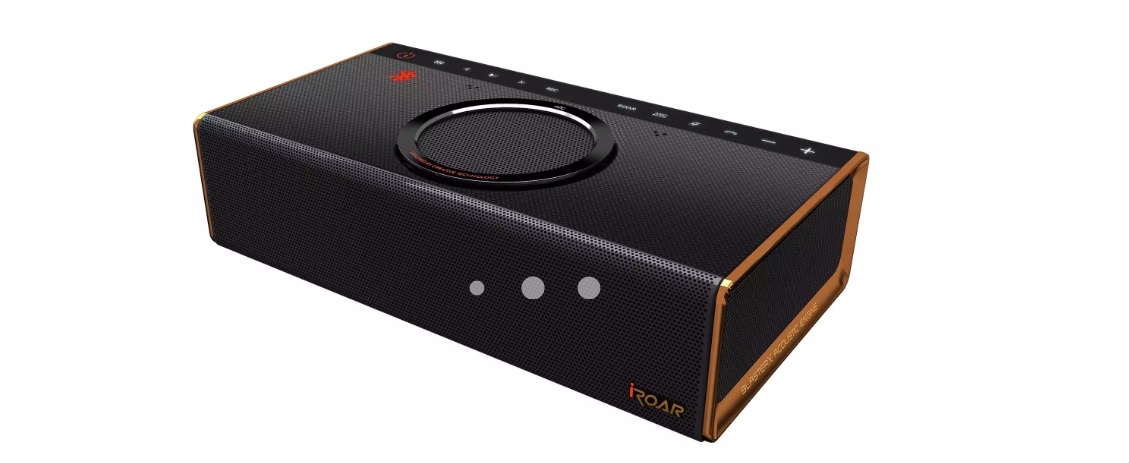 Apps
The Bluetooth speaker can be customized using free apps on Android and iOS. The primary app is iRoar Dashboard which allows you to change various settings and audio profiles. It comes with few pre-set modes such as Audiophile Bliss, Game On, Sonic Bass, BlasterX and Cinemania. With free dashboard app for Android and iOS, you can make adjustments from the equalizer for audio clarity. The Remote Assistance app works just like a remote that allows play/pause, skip and volume. One can also record songs to thee microSD card, iRoar becoming a stand-alone music player. It can also record phone conversations as well as to the same microSD card using built-in mics.
Various Ports
It includes six ports: power input, a USB audio port, microSD card slot, a USB charging port, AUX audio input; output input. The speaker also includes Bluetooth pairing. Also, aptX and NFC pairing also included for Android smartphones. The top of the speaker has touch-sensitive controls for volume, calls, playback, roar, mic beam and more. Below menu button lies the visual LED to indicate the connected source and show battery level when charging. In terms of battery, Creative iRoar comes with built-in 9000mAh Li-ion battery that provides up to 20 hours of play time.

When you are looking for a portable Bluetooth speaker that comes packed with lots of features and sounds amazing, Creative iRoar is the best choice.
Don't forget to check out top Bluetooth Speakers of 2016.
Do you like Creative iRoar Bluetooth speaker? Let us know your thoughts in the comments.