Aukey SoundTank Bluetooth Speaker offers Good Value for Money
If you want to purchase Aukey SoundTank Bluetooth speaker, Amazon is offering you the best deal. You can get it for just $45, which is $10 discount on the regular price. It is one of the best Bluetooth speakers. Here is the detailed review of this Bluetooth speaker.
Design
It features a beautiful design and is industrial in appearance. It is about eight inches long and weighs 1.4 pounds. The speaker includes a rugged layer of protection. It is lightweight and your water resistant companion speaker for all your trips and travels.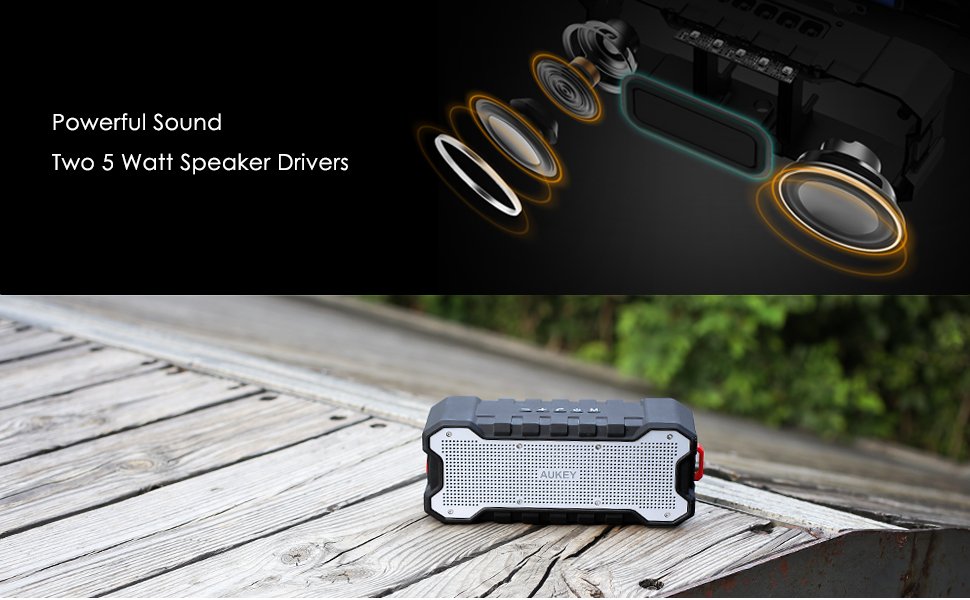 Seamless Bluetooth Connectivity
One often faces the problem of connectivity via Bluetooth. But, this wireless speaker offers seamless Bluetooth pairing. The pairing is automatic and does not require any pressing of buttons. You just need to power it on and it starts listening. It utilizes Bluetooth 4.1 connectivity to instantly sync your smartphone or tablet. It is capable of streaming audio from a distance of up to 33 feet. One can also hook up the speaker directly to the audio source using the 3.5mm cable.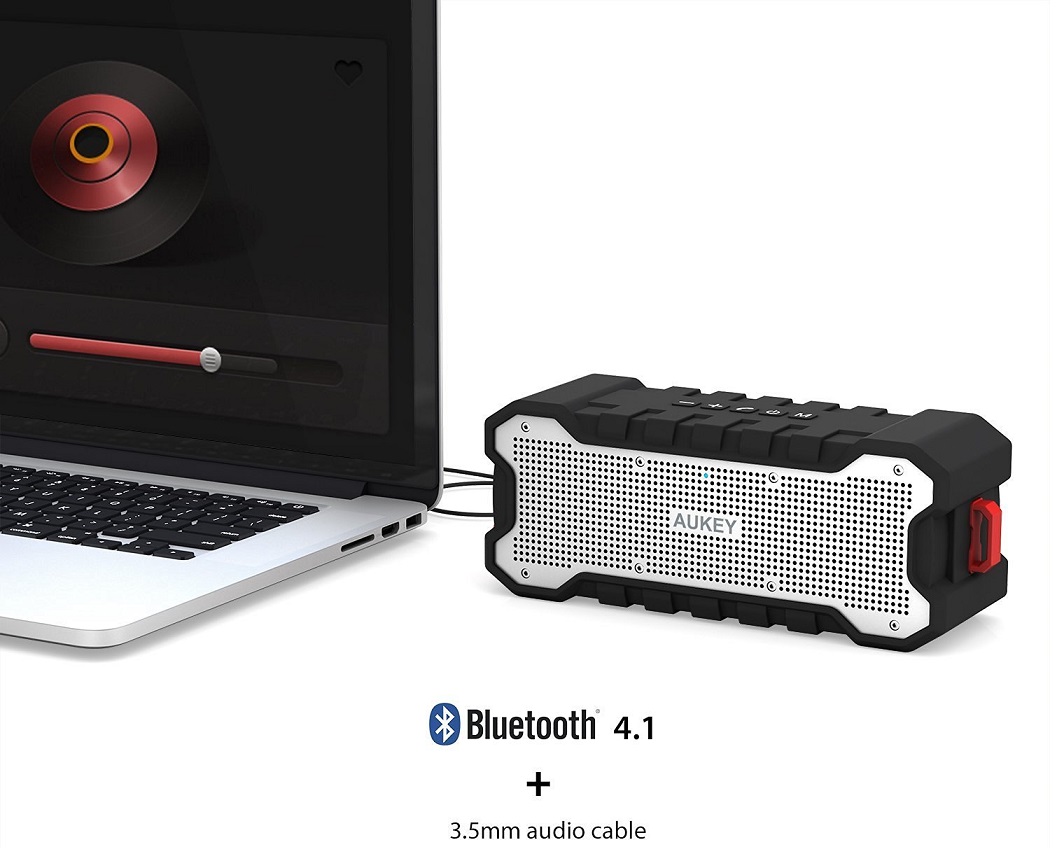 Intuitive Controls
Aukey Bluetooth speaker sports intuitive controls for Power, Phone, M key, plus and minus. When you short press on plus and minus, it changes tracks and on long press, it results in raising and lowering the music. Phone button is used to answer and hang up the phone. In addition, it has a single multi-function status light. It glows red when charging and blinks red when battery is low.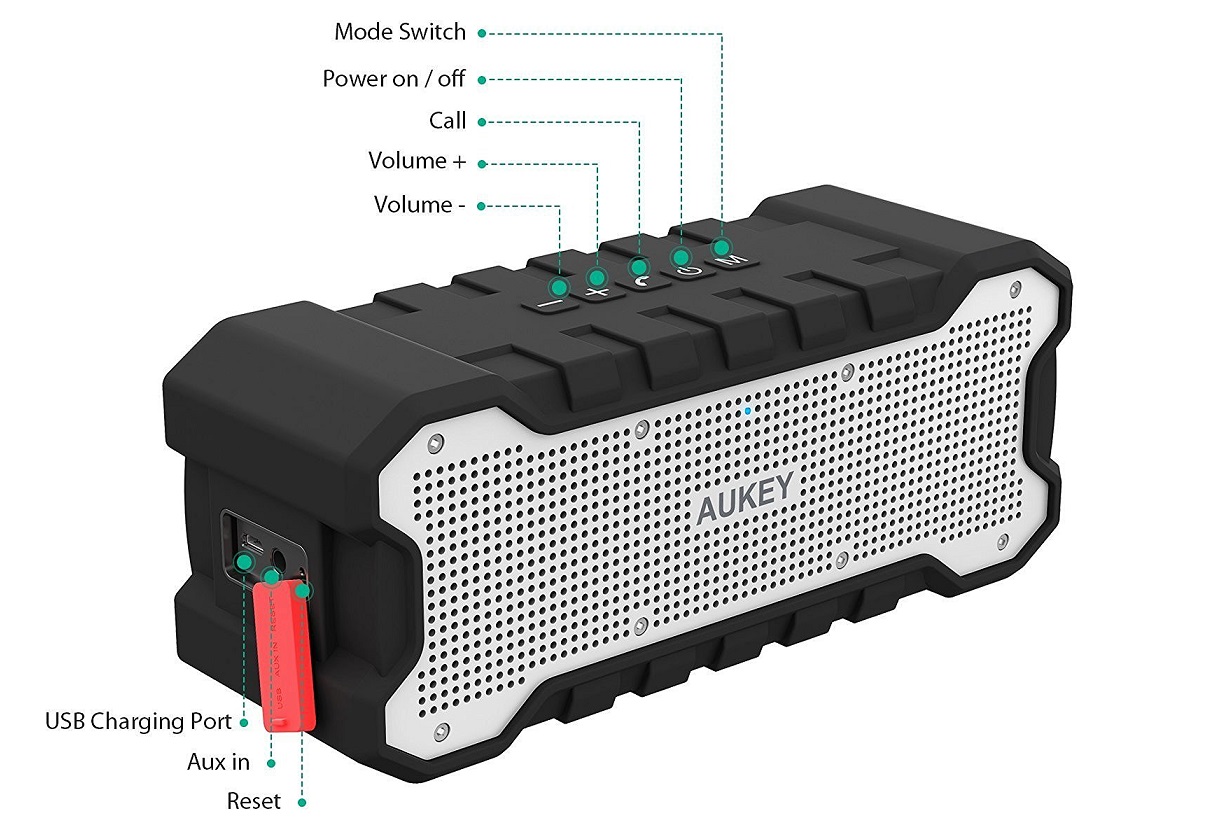 Sound Quality
Though this wireless outdoor speaker is large but it delivers clear quality sound. It packs two 5-watt drivers for loud sound in a compact design. The battery offers up to 30 hours of continuous play time on a single charge. This allows one to enjoy their favorite tracks without worrying about the power source on the go.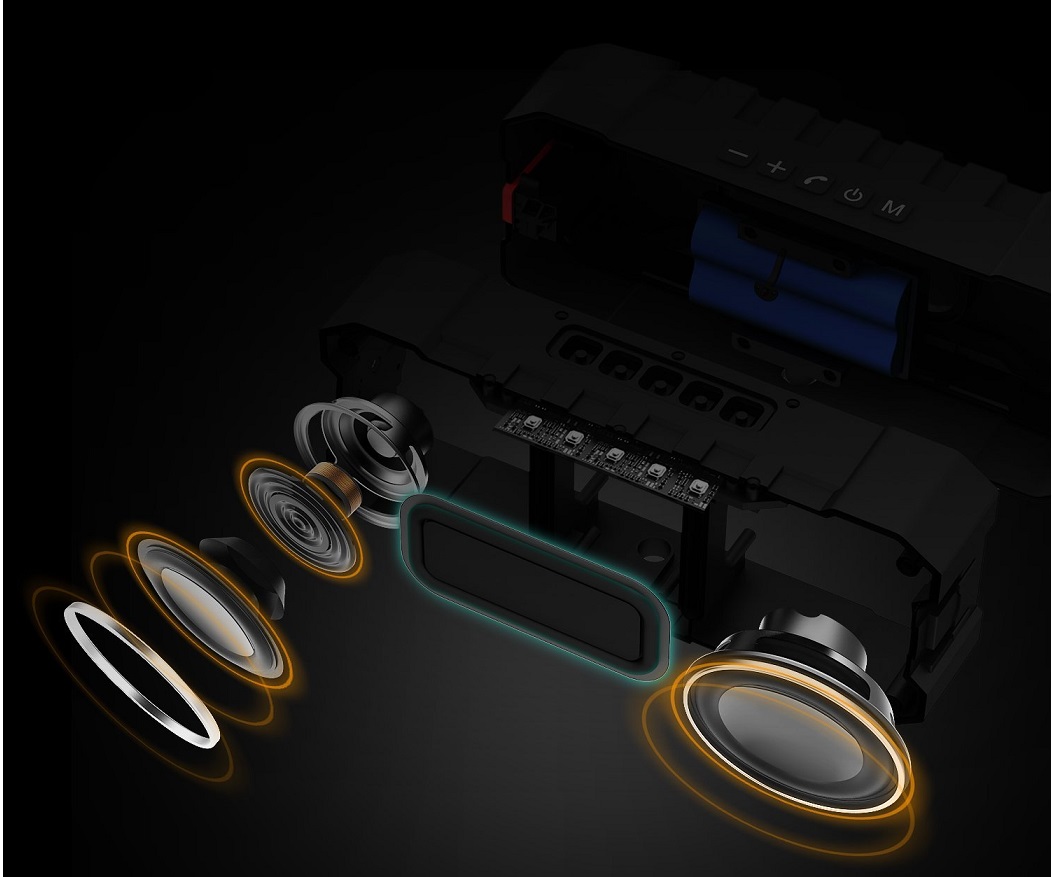 Portability
In the field of portable gadgets, Aukey is a well-known manufacturer. It is also waterproof and can be attached to various items using its grip on the side of the Bluetooth speaker. You can hang it from your backpack, on the inside of your tent frame or even on a fence. This adds to the portability features of the device.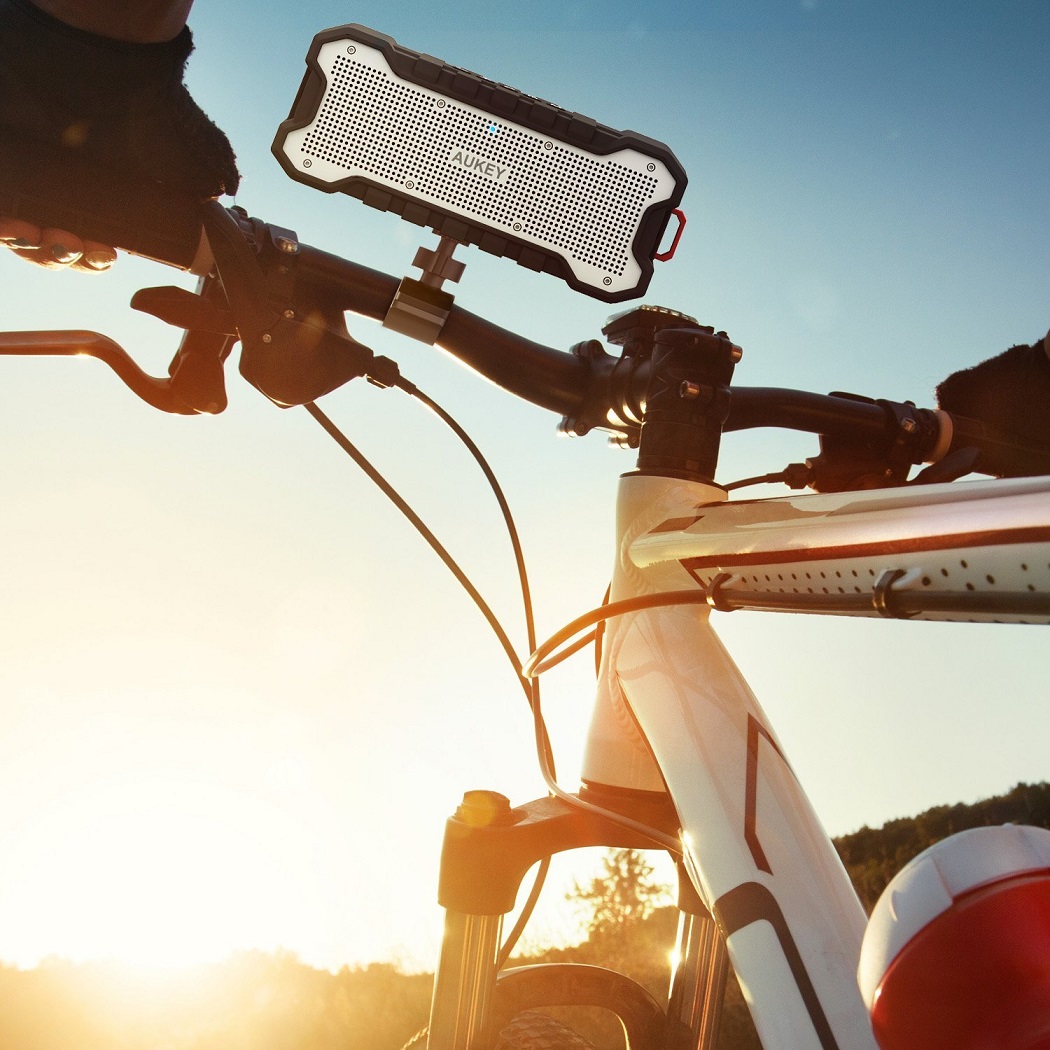 Buy it from Amazon
A quick look at specifications of Aukey SoundTank Bluetooth Speaker:
| | |
| --- | --- |
| Specifications | Details |
| Dimensions | 8.23 x 3.27 x 2.87in |
| Weight | 1.43 lbs |
| Bluetooth version | 4.1 |
| Built-in Microphone | Yes |
| Operating Range | up to 10m |
| Power Output | 2×5 W |
| AUX | 3.5mm audio-in jack |
| Battery Type | lithium-polymer battery |
| Play Time | 30hrs |
| Price | $44.99 |
| Available at | Amazon |
Aukey SoundTank Bluetooth Speaker Ratings
Design

Performance

Battery Life

Audio

Weight

Connectivity

Bluetooth

Portability

Value for Money
Summary
All-in-all, Aukey SoundTank is a portable Bluetooth speaker that entertains you indoors as well as outdoors. The company is also offering two-year warranty on the device.