Meet Google Allo
Google Allo is the company's latest messaging application that was announced back at Google I/O this year. Duo has been released to the public a month ago and now Allo is all set to make its public debut. The AI-powered Google Allo will launch on September 21. Google said that the release would come during the summer. This leaves only a few days until Google can meet that deadline.
Google Allo uses the phone number as the primary identification instead of a Google account. The benefit of this is that anyone with the phone number can send you messages on Allo. You can also opt out of connecting your Google account with Allo while enjoying all the features of this app.
Google Assistant
It will be powered by Google Assistant to suggest valid responses to texts and graphic messages. The Google Assistant allows you to do more than just chats with friends. They can use it to make restaurant bookings within the chat, search for information, location and more. You can also chat with Google Assistant by asking questions. This virtual assistant can help you out by providing search results as well. You can search for nearby restaurants, coffee shops etc. while planning get-together with friends.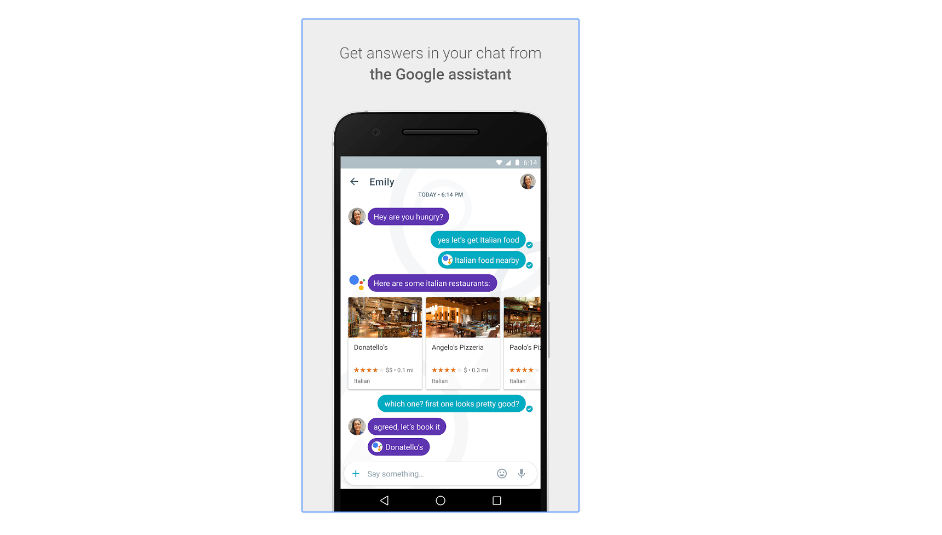 Smart Reply
It reduces your efforts of typing the whole text. For example, if you receive an invite for an event, an automatic pop up of 'I'm in' will pop up. So, you are saved from typing text and can just tap it.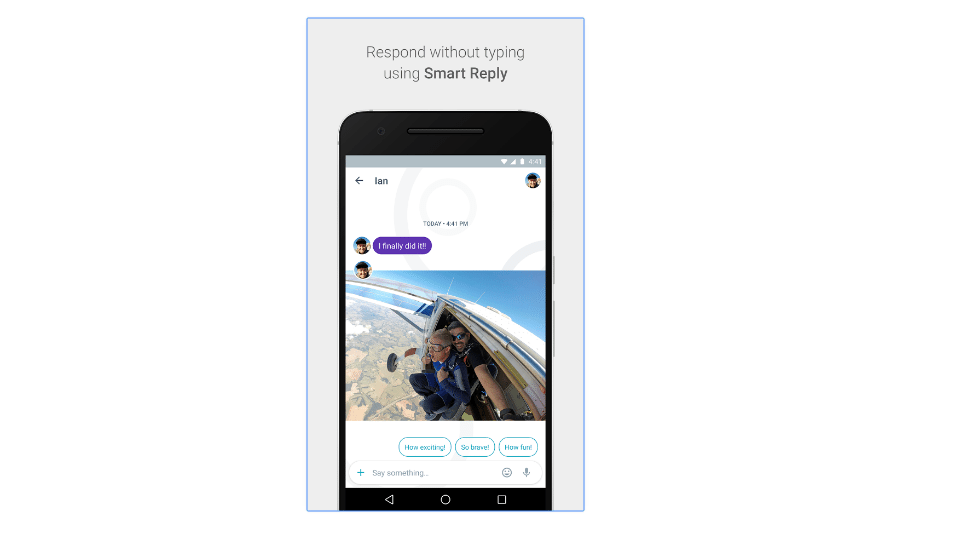 Stickers and More
It includes lot many exclusive stickers that have been designed by independent artists and studios from all around the globe. The app includes many features such as sticker packs, voice messages, integrated GIF search, end-to-end encryption and lots more.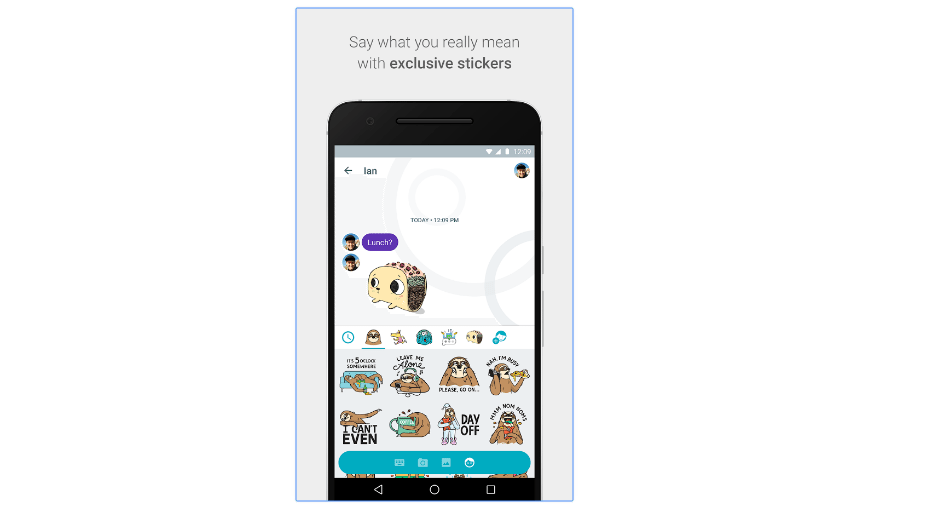 Customization
Google Allo allows you to do easily change the size of your text with a single swipe. Just swipe to type in all caps or reduce the font size. Google Allo provides end-to-end encryption and GIF support. In addition, it also comes with the ability to destroy sent messages. You can also get creative with the pictures you send by doodling on them.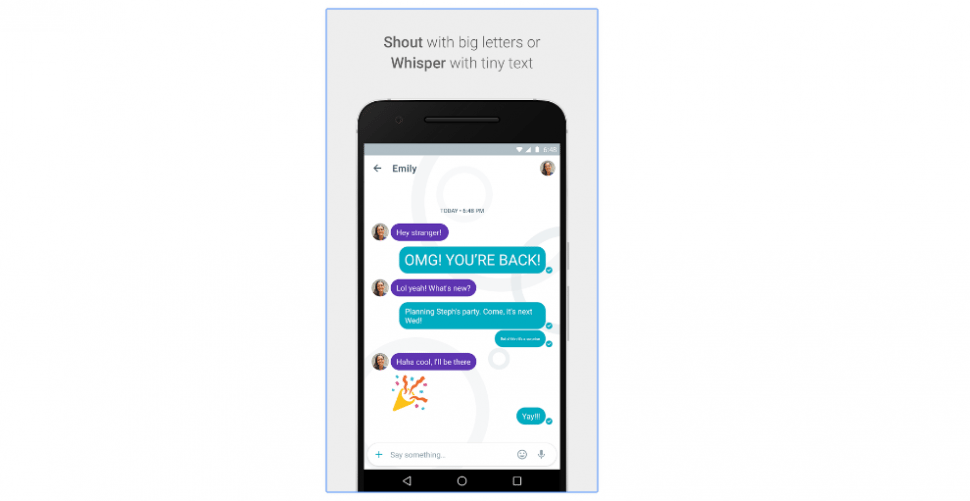 It is not a replacement to Hangouts but is a new standalone messaging option with deep integration with Google Assistant. With apps like WhatsApp, Facebook Messenger and Snapchat already enjoying a high user base, Google Allo may find it difficult to attain a strong position in the instant messaging segment. But if you are a fan of Google's products and won't mind checking out a new messaging app, Allo could be it.