Meet the All-New Echo Dot
Amazon Echo Dot is an innovative device that allows traditional Bluetooth speakers to respond to voice commands. Amazon now offers a much-cheaper version. The company took it to twitter to announce it: "Introducing the all-new Echo Dot. Add Alexa to any room — now for just $49.99." The first version of Echo Dot was launched in March this year at $89.99. Like the first version, the new Amazon Echo Dot is also controlled by voice controlled assistant Alexa.
Amazon said in its release, "Since Alexa runs in the cloud, she is always getting smarter-plus; it is simple and free for developers to build Alexa skills and integrate Alexa into their own products. In the US, there are already over 3,000 skills available for Alexa."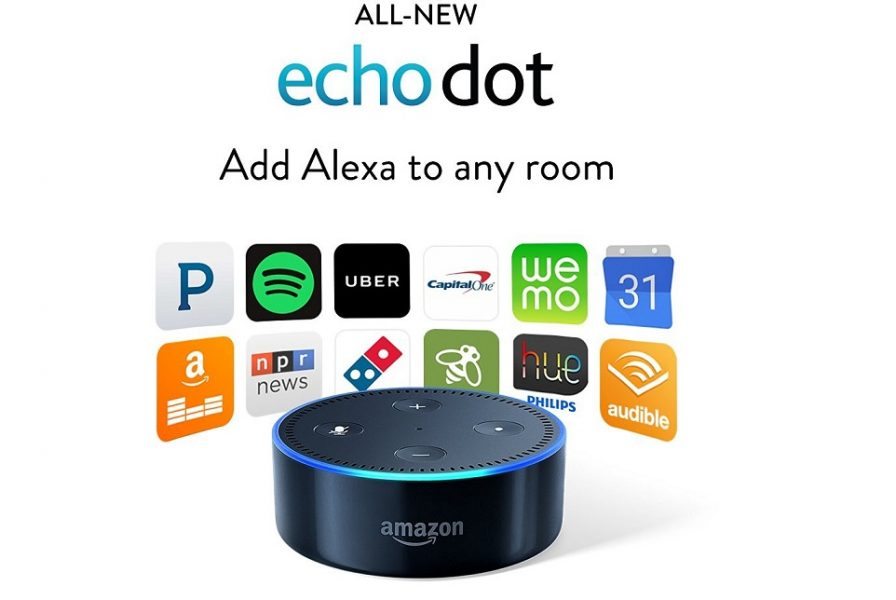 Controlling Music
It is a hands-free, voice-controlled device that makes use of Alexa for playing music, controlling smart home devices, reading news and lots more. This small device comes with built-in speaker and you can also connect it to your speakers or headphones over Bluetooth or via a 3.5mm audio cable. This allows you to add voice control to your home stereo. Echo Dot provides hands-free voice control for Amazon Music, Prime Music, Spotify and TuneIn.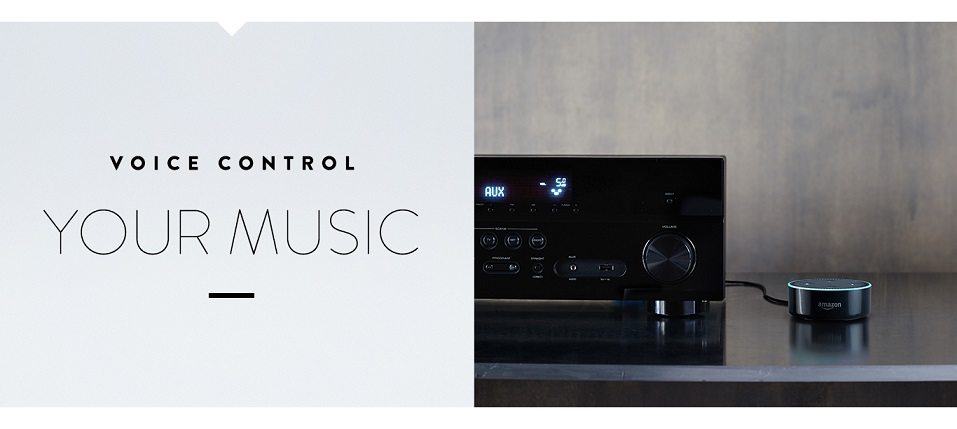 Voice-Controlled Echo Dot
You can use it to switch on the lamp before getting out of bed, dim the lights or turn up the thermostat or even raise your voice. It works with all smart home devices like lights, switches, WeMo, Insteon, Wink, Honeywell, Philips Hue and lots more. Amazon has made significant improvements over its predecessor such as improved speech processor for better voice recognition. The newer version also allows users to connect Echo to the large speakers.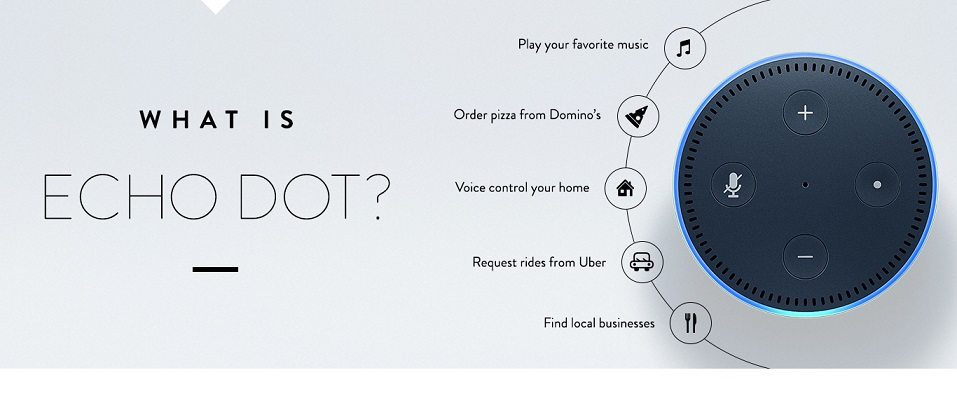 Compact Design
Amazon Echo Dot features a sleek and compact design and is a convenient addition to any room in the house. Under the hood, it is powered by a powerful processor. It comes with improved wake-word performance to let you ask a question from any direction, even in noisy environments. To use Echo Dot, simply say the word 'Alexa' and it will lights up and stream audio to the cloud.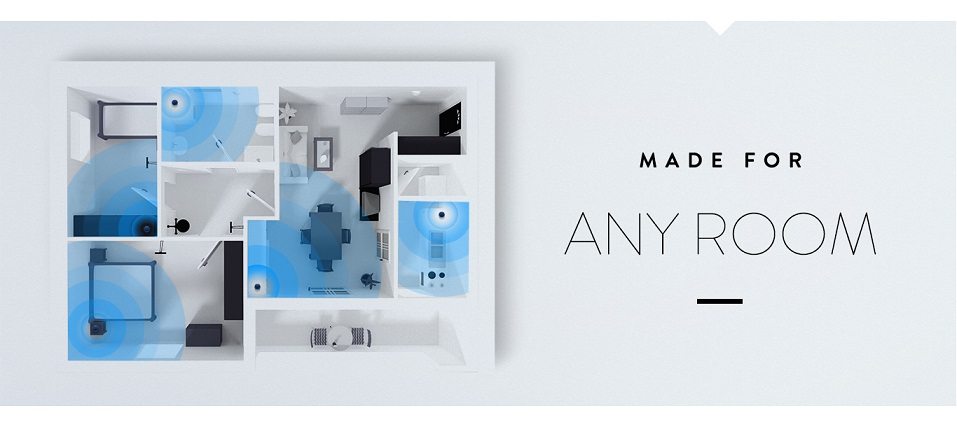 Far Field Voice Recognition
Amazon aims to offer a device which could function in everyday family kitchen. It uses beam forming to identify the microphone which is closest to the voice and amplify that one. It makes it easier for the device to hear the human voices. It hears you from across the room for far-field hands-free voice control even in the noisy environments.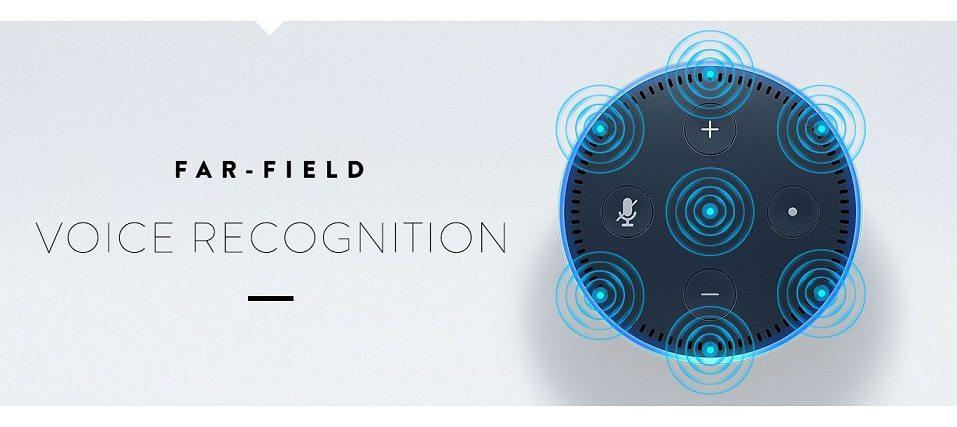 Price and Availability
Amazon Echo Dot speaker is priced at $49.99 and Amazon is also offering Echo Dots in a six-pack where you buy five and get 1 free. There's a 12-pack also where you get 2 free on purchase of 10. It is available for purchase in October but you can pre-order it today.

Recently, Amazon has also unveiled a cheaper version of its Fire Tablet, Fire HD 8 at the price of $89.99.
Do you like Amazon Echo Dot speaker? Share your thoughts with us in the comments.