Meet August Smart Lock
With innovative products like Bluesmart carry-on luggage, smart locks are also not behind. They come with useful features to allow keyless home entry to your home. Though there are many smart locks that can open with your phone but the August Smart Lock stands out from the crowd. It allows you to use your existing deadbolt and is also compatible with Apple's HomeKit, allowing you to lock the door using your voice. It promises many advanced features and functionalities.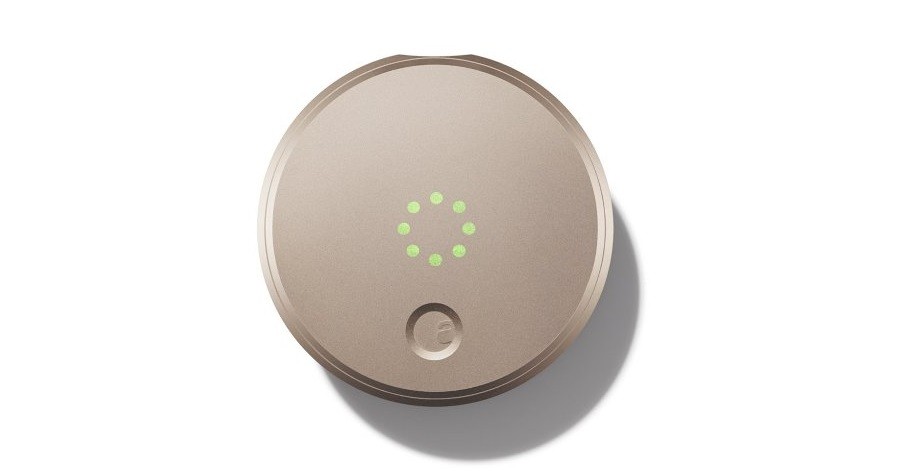 Installation
It comes with the simplest install process as it does not replace your existing deadbolt. You just need a screwdriver to get the job done. Most of the smart locks need replacement of your lock hardware but August Smart Lock uses your existing deadbolt and keyset. It replaces the inside portion of your lock. This makes it easy to install and you can still use your key if the unlock feature does not work or your phone shuts offs or in case, you accidentally break the lock. The next step is to pair the device with the samrtphone and connect it to your network.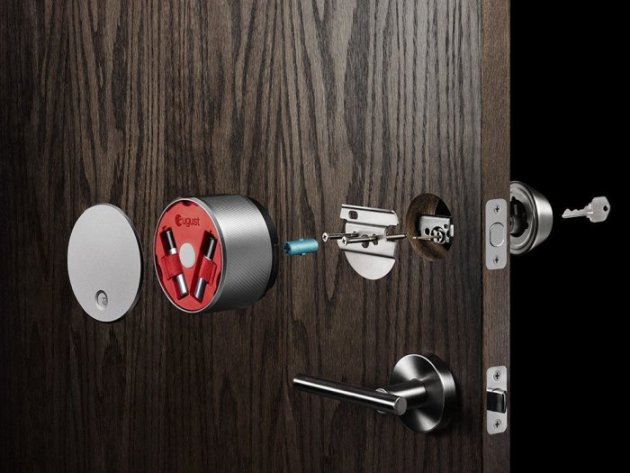 Virtual Keys
The smart lock gives you the ability to give virtual keys to whomever you need to. The process is easy and you can control guest entry with one-time code. This feature comes useful when someone is coming to check on your place while you are away. Also, you can set custom parameters for each key you create, choosing whether you want to grant permanent, temporary or schedule-based access to your house.
When you tap on the location, the app attempts to create a Bluetooth link to your lock. A red dot means you are locked up and a green circle implies your door is unlocked. A tap on red dot or green circle locks or unlocks your home.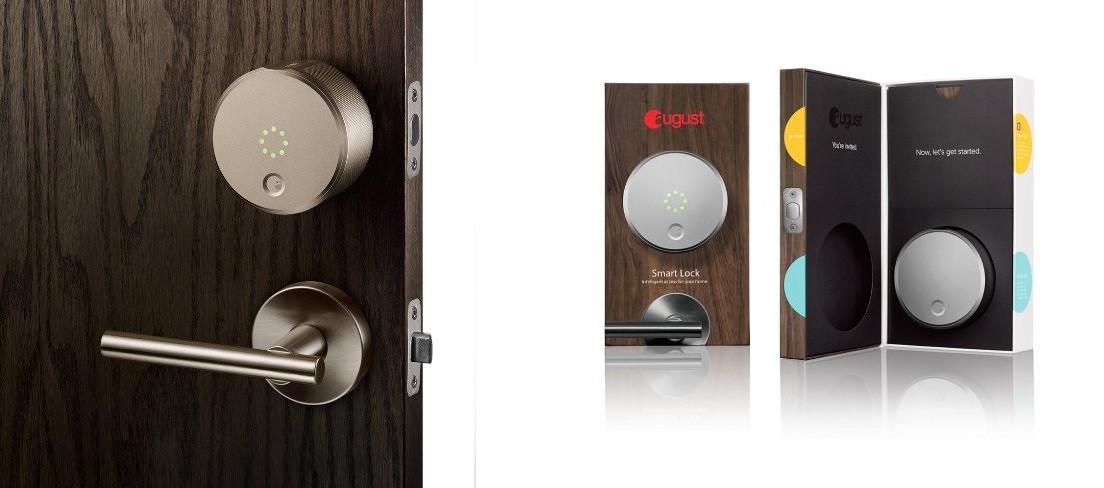 Useful Features
August Smart Lock comes with useful everlock and l auto-unlock feature. Everlote that will sense when you have closed the door so the lock will automatically activate when you leave and auto-unlock senses when you approach the door and unlock it. These features are completely seamless and you are saved from whipping out your phone or keys to lock and unlock.

Hardware
The August door is big and the aluminum does not feel cheap in any sense. There are sensors attached to the power source and a small button on the front. These sensors and other gadgetry link to your phone and turn your locks. The back of the device is a solid metal.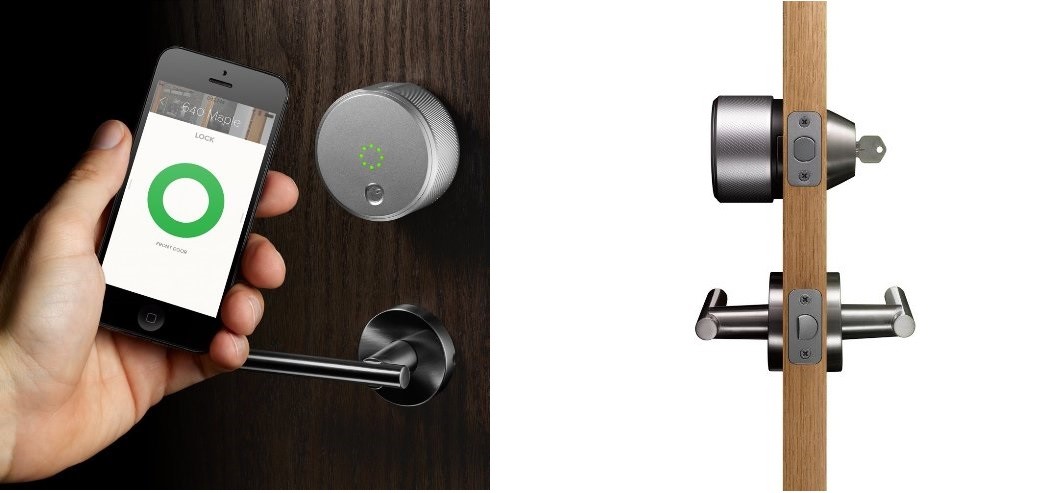 Easy to Use App
August Smart Lock comes handy when you don't have your phone around you. The app comes with a fantastic user interface and gives you unlimited virtual keys. It is cleanly laid out and is easy to navigate. The left panel of the app reveals the lock's activity log and guest books for comments, while the right panel shows the existing users of the lock. The useful Everlock and auto-unlock features are included in the app.

---
Pros:
Unlimited virtual keys
Convenient automated features
Easy to install
Good built-in features
Cons:
Android app lacks crucial features
Controls only one lock
Bigger than standard lock
---
Wrapping Up
In terms of ease of use and design, August Smart Lock is really worth your money. One of the most useful features are auto-unlock and everlock in addition to providing virtual keys. It is a well-rounded device that comes with great convenience, design and control. But, as compared to top smart locks, it lacks some security features. Though the lock does not compromise on security, but there's lot much to improve it.
In short, August Smart Lock provides an easy way to lock or unlock your door without keys. Providing free guests keys is another plus.
You can purchase August Smart Lock today at discounted price of $169.99 from Amazon.com.
Do you like August Smart Lock and its features? Share your thoughts with us in the comments.