A Point-of-Sale (POS) system should be easy to set up and easy to use. It should have an intuitive interface to process sales quickly. With right choice of POS, it can save your ton of time and money. Let's have a look at top POS systems for small businesses that ease the process of managing inventory and providing excellent customer service. You can also check out top live chat software that also helps you to enhance customer experiences.
Top 10 POS Systems
Square is committed to building tools to help sellers grow their business. It is a low-cost solution that processes transactions and has basic inventory management features. This user-friendly POS allows businesses to sell in-store and on-the-go for payment processing. Square is the most intuitive and comes with a wide range of features.
Features:
Inventory Tracking
Employee Management
CRM
Good customer service
Affordable for small and micro businesses
No extra fee for anything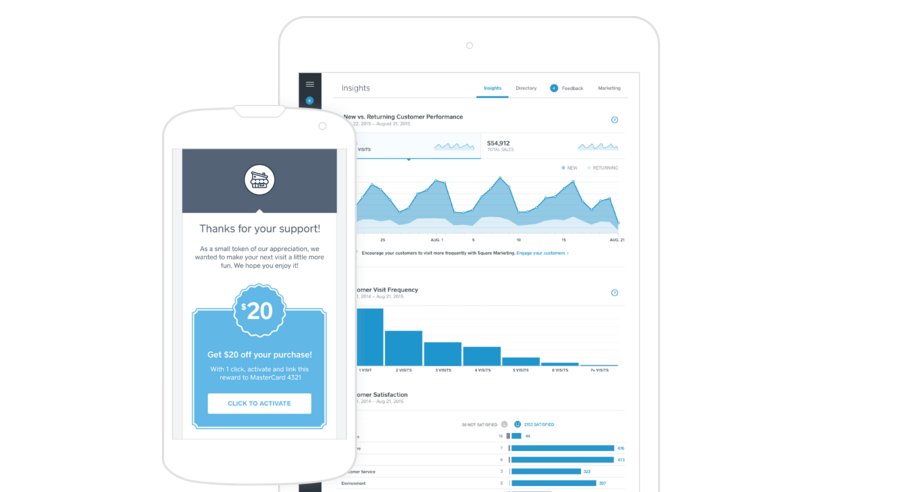 One of the most popular POS systems for businesses, it allows you to sell anywhere. It has all the features of all ideal POS and comes with affordable packages. You can manage your business in-store, online as well as mobile sales in addition to inventory and item management. With Shopify, you will be able to organize your products in a wide variety of ways.
Features:
Accept payments anywhere
Seamless workflow
Run your business from phone, laptop or POS
Sell online
In-house credit card processing
Simple and powerful

ShopKeep is an elegant POS aimed at small businesses. It comes with an improved ease-of-use and more dynamic features and all around efficiency. ShopKeep app runs locally from an iPad and syncs data back to the cloud. It is excellent especially for small specialty vendors like gift shops, toy stores, cafeterias, wine shops and more. ShopKeep is a ideal for small to medium sized businesses for their POS needs.
Features:
User-friendly
Intuitive design
Ideal for small business
Good customer service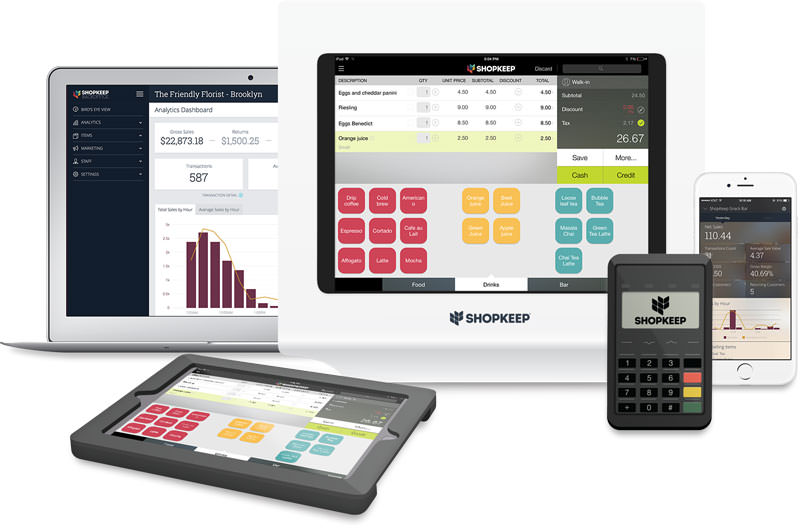 Lightspeed is one of the best POS systems available to small, medium or large businesses. It is a well-designed POS that check out customers and email receipts. It helps to grow your retail store and offer an ultimate customer experience. With this user-friendly platform, you will be able to manage and grow your online business.
Features:
Online and mobile POS
Customizable GUI
Bar code scanning
Mobile POS capability
24/7 support
Cloud-based reporting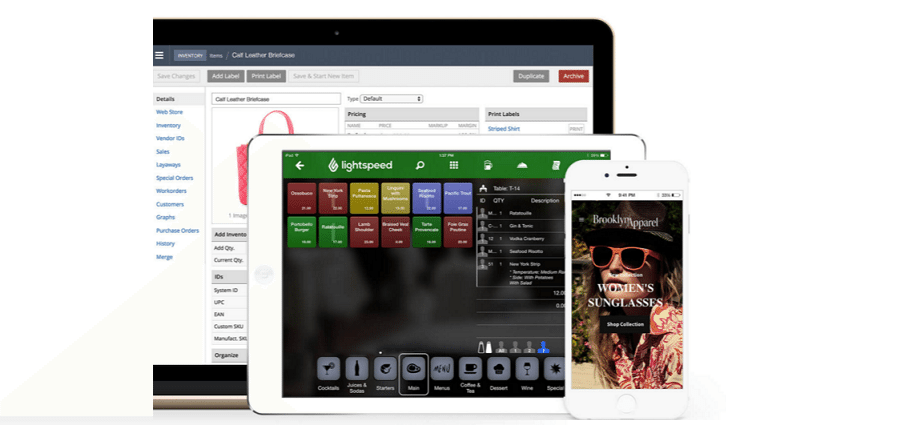 iVend is a useful POS that comes with multitude of features and intuitive user interface. It can be operated using a touch screen or keyboard. It provides you innovative solutions to address your customer service needs. It allows you to manage store inventory using a handheld device. The fully interactive business intelligence dashboards come with optimized drag and drop feature.
Features:
Inventory Control
Sales Forecasting
Configurable Discount Resolution Setup
User-friendly Dashboards
Replenishment Planning

Revel has been designed to save your time and money but comes with a high price tag. It offers online and mobile POS solutions for small, medium and large enterprises. It is an award-winning iPad POS for any business, with one location or multiple. It is a good solution for any restaurant, retail or QSR establishment offering features of inventory tracking, customer relationship management and more.
Features:
Quick, intuitive and secure
Feature-rich POS
Item management
Real-time inventory management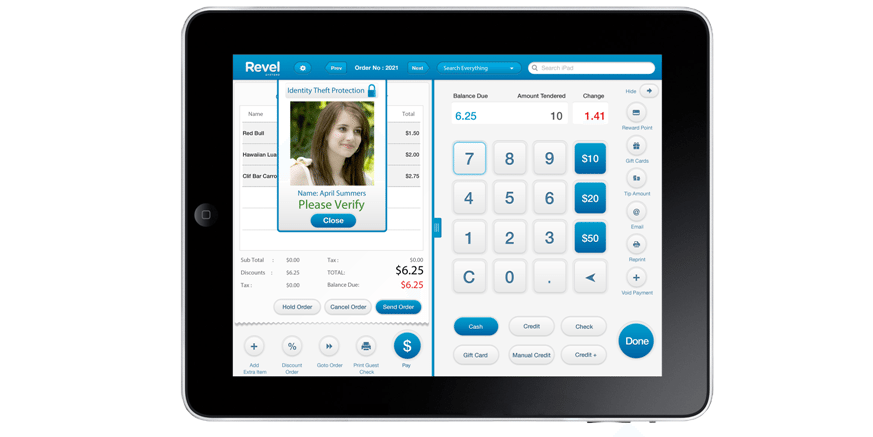 A must-have in our compilation of top POS systems, NCR Silver is one of the innovated point of sale systems and comes with affordable price. The mobile POS system for iPad and iPhone allows you to cost-effectively manage your entire business. The NCR Silver chip reader allows you to take payments from traditional magnetic stripe cards and newer chip cards.
Features:
Tracking sales and inventory
Take payments on iPad, iPhone or iPod
Intuitive and small business price
Good flexibility
Award-winning customer service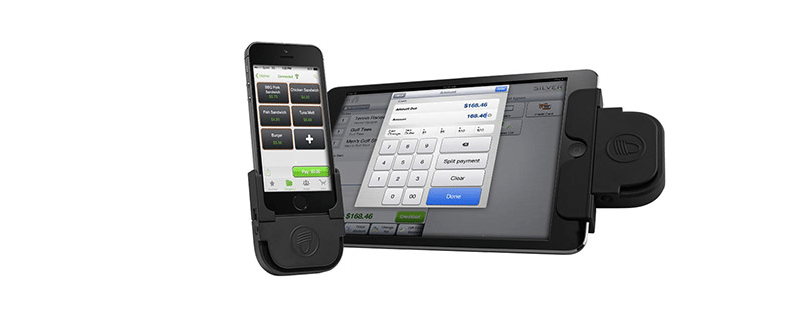 TouchBistro is an iPad POS system specially designed for the restaurant industry. It is the best restaurant POS and all its features have been included keeping in mind unique needs of restaurant owners'. It allows your business to lower costs, increase efficiency and at the same time, helps to enhance your customer experience.
Features:
Saves time and money
Streamlines the restaurant experience
Best restaurant POS
Reasonably priced
Table management
Menu management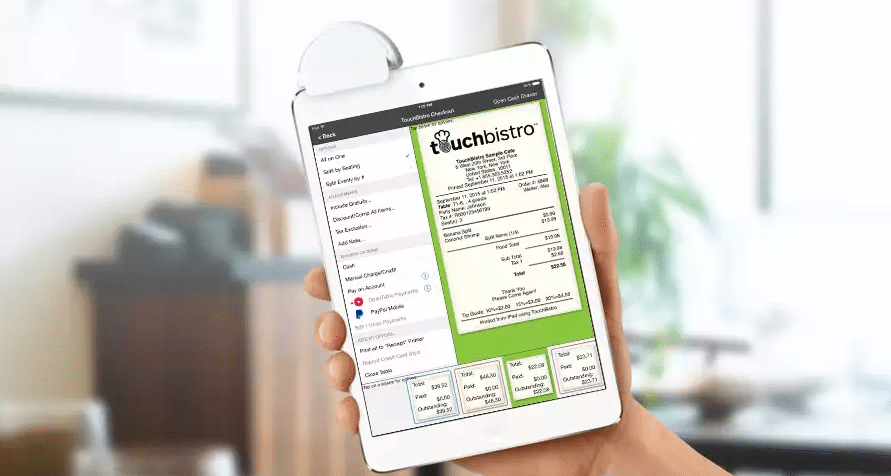 Vend is one of the efficient POS systems and is a good choice for small, simple operations that does not require advanced customer or item management system. It allows for inventory management, eCommerce and customer loyalty. You can easily manage and grow your business in the cloud via iPad, Mac or PC.
Features:
Incredibly effective POS
Perfect for retail stores
Ease of use
24/7 customer support
30 day free trial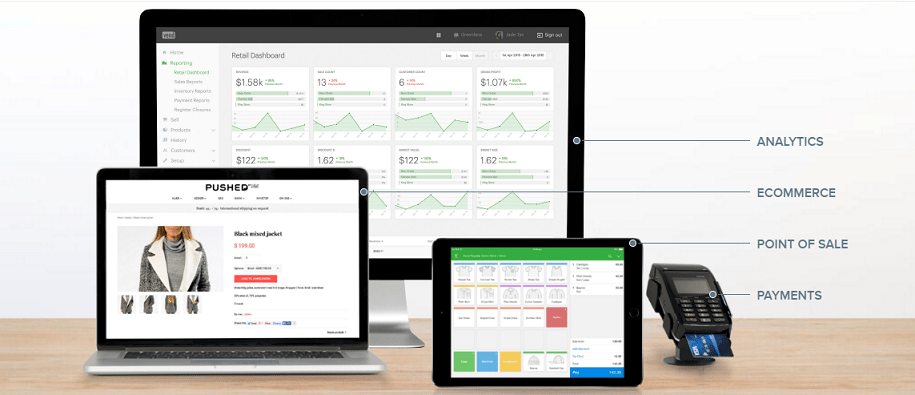 Here comes an integrated POS system that provides a centralized location to manage your sales, inventory and more to each retailer's unique needs. It can be configured for various retail segments ranging from hardware stores, gift shops, electronics and more. It allows you to collect and organize information automatically and provides crucial customer knowledge.
Features:
Multi-store management solutions
Intuitive
Outstanding customer service
Good customization features
User-friendly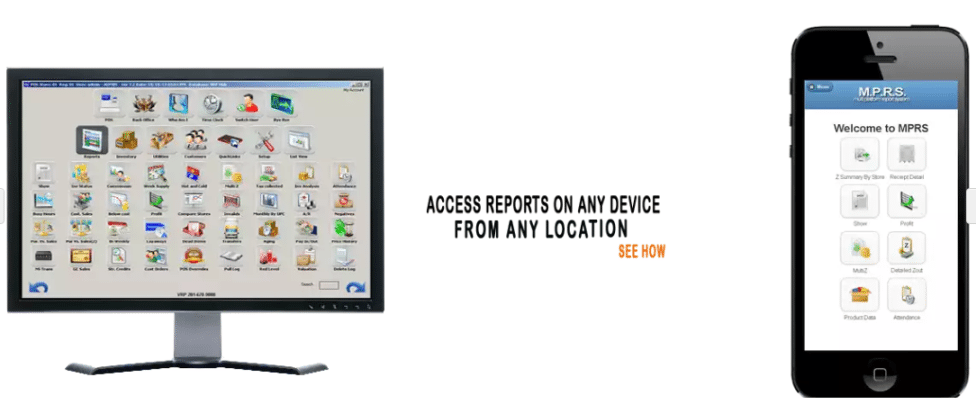 Which are your desirable POS software? What features do you look in while looking for POS systems? Share your thoughts with us in the comments.
If you are finding it difficult to manage your projects, have a look at top project management tools that ease your task and improve efficiency of your business.