Garmin Approach X40 Golf Band
Garmin has recently released a golf band called Approach X40 for golf lovers. Garmin is always known for its commendable lineup of smartwatches and this band is targeting golfers. It is a slim and lightweight band that combines heart rate technology and activity tracking. It features a clear sunlight-readable, touchscreen display. It is available in a range of colors to choose from. The charging clip is included with the band to recharge by mains or USB. The battery of Garmin Approach X40 lasts for about 5 days in activity mode or up to 10 hours in GPS mode. Let's have a close look at it.
Golf Features
Garmin Approach X40 comes packed with lot many golf features. The best among those is the new AutoShot game tracking. It allows golfers to detect your golf swing as well as shot distance. The Garmin Connect golf app is available for free on all platforms and allows you to collect comprehensive statistics about the game. Such data helps you to improve the game over the period of time. When you are playing round, it can be used as a digital scorecard, tracking key data, greens in regulation and putts per round to improve your golf game.

Activity tracking with GPS
The Garmin Approach X40 is one of the efficient activity trackers available in the market today. It comes with efficient GPS capabilities. The band comes pre-loaded with data for over 40,000 courses with no additional fee or subscriptions. The powerful GPS golf features of the band include precise yardages to the front, back and middle of the green. Then, there's also a green view to display the shape of the green and allows you to re-position the pin to current location for enhanced accuracy.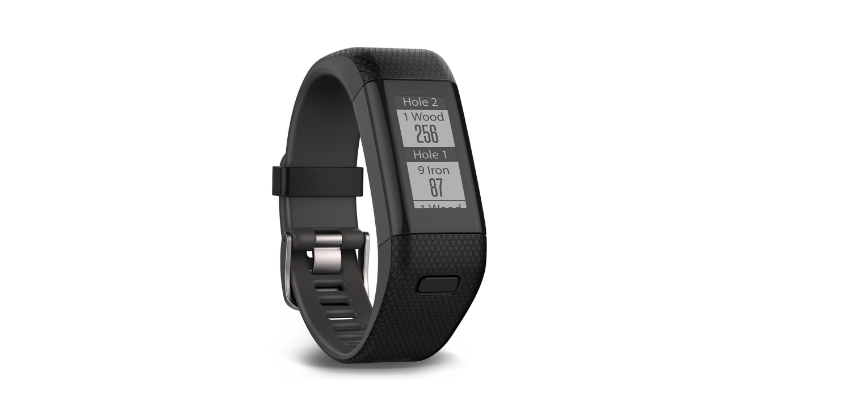 Heart Rate Monitoring
In addition to being 24/7 activity tracker, it also include Elevate wrist heart rate technology. It allows you to monitor your heart rate during golf courses as well as during the day. The band also tracks steps and pings you with smart notifications. When you wear it at night, it can track whether you had a good night rest or not. It records daily steps, calories burned, distance and more.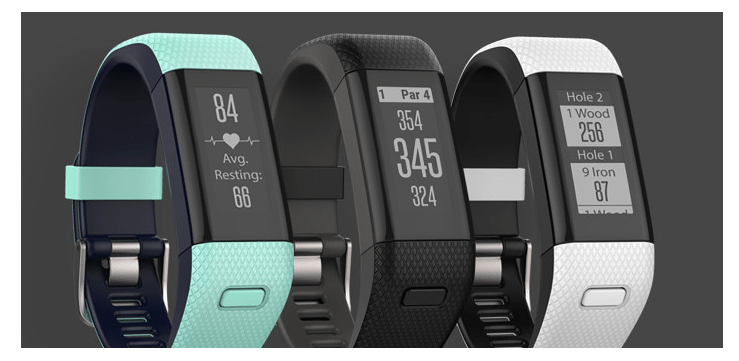 Smart Notifications
You can pair it with your smartphone to receive smart notifications of texts, emails and alerts. The band is also capable of measuring individual shot distances and calculates yardage for shots you play anywhere on the course.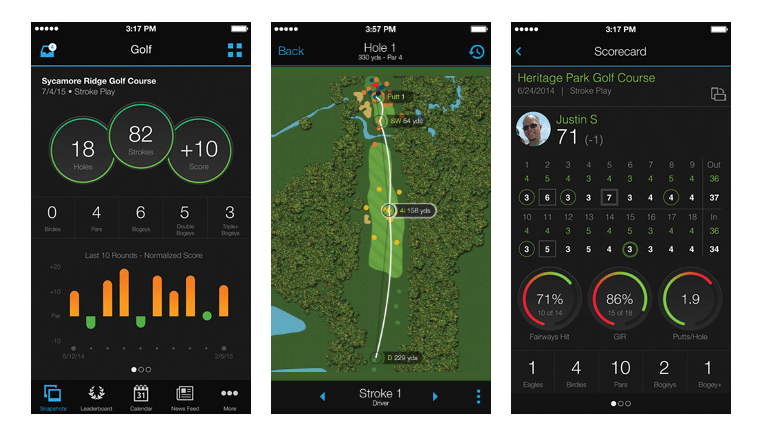 A quick look at Garmin Approach X40:
Specifications
Details
Display
1.00" x 0.42"
Dimensions
Width: 0.83"
Circumference: 5.4"-7.6"
Regular: 7.1"
XL: 8.8"
Weight
31 g
Resolution
160 x 68 pixels
Battery
Up to 10 hours (GPS Mode)
Up to 5 days (Activity Mode)
Water Rating
5 ATM
GPS
Yes
Smart Notifications
Yes
In the box
Band, charging clip, manual
Price
$249.99
Available at
Amazon.com
Buy it from Amazon
What are your thoughts on Garmin Approach X40? Share with us in the comments.