Meet Groopic App
While taking group pictures, we often face the problem that the photographer is left out of the shot. Groopic app has been designed to solve this age-old problem. It lets you include everyone in the picture and you can also make some funny shots as well. During special times where friends and family get together to share memories, the photographer is missing from the pictures.
The app has created a way to bring the photographer out from behind the camera and put them comfortably in their own pictures.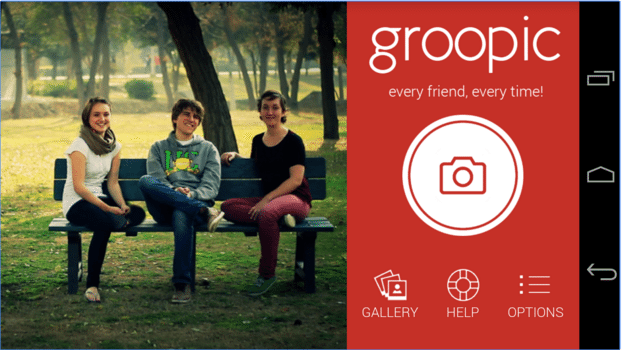 How does Groopic work?
Groopic comes with a fairly simple process and it may actually seem like a magic. The app comes with a simple interface with a large camera icon. Tap on it and the device launches the camera. You can then take the shot of the group leaving an empty space for you to merge the pictures later.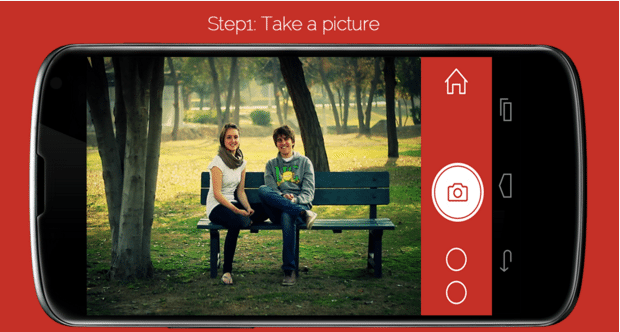 The camera shows an outline of the first image so that another person can shot the shot and then you can identify the first and second photographer. You will now see a beautiful merging picture of both photographers. Amazing!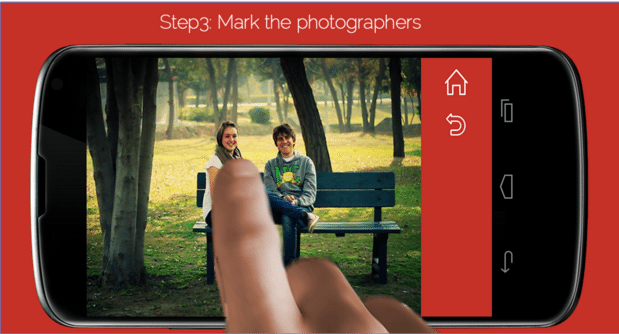 Save and Share
This app is free to download and click unlimited group pictures. Also, you get some pretty decent photo effects. You can make an in-app purchase of $0.99 to save the pictures and share them via Facebook and Twitter.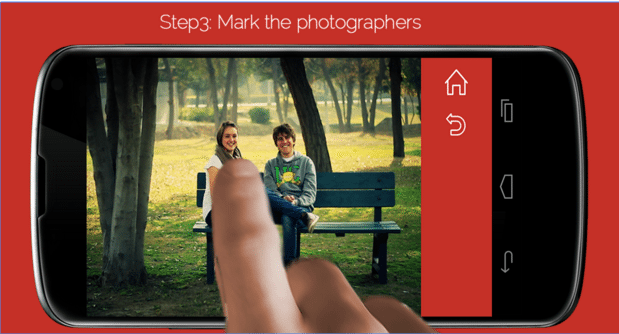 Useful Tutorial
Groopic comes with a helpful tutorial to help you familiarize with app features and its working. There's a video also to let you understand the full potential of the app. The app is ready for action as soon as you are done with the tutorial. The 'Gallery' section features a few example images. An about section and help menu are always there on how to use it.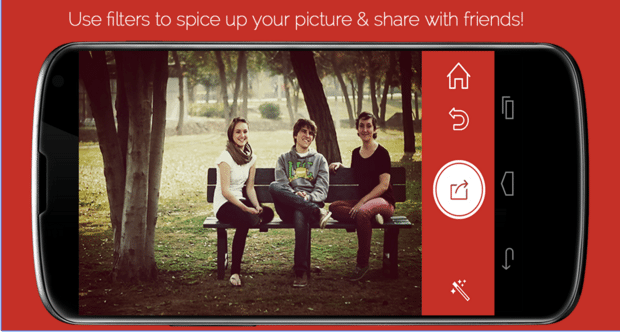 Limitations
The idea behind app is really impressive but it does suffer from some limitations. It requires you to stand or sit to the left or right of the group if you are the photographer. The backgrounds should be aligned as closely as possible when second picture is taken. It requires you to take two continuous shots as it does not save the first picture. Groopic is a good app but needs some polishing.
Some useful insights about Groopic:
Cost: Free
Ratings: 4 out of 5 stars
Publisher: Eyedeus labs
Requires Android: 4.0 and up
Requires iOS: 6.0 or later
Download Groopic for iOS
Download Groopic for Android
Wrapping Up
Designed by a company called Eyedeus Labs, Groopic uses patent-pending technology developed by a team of five. The company is focused on creating a new genre of camera-based applications.
The app has recently gone free and if you are often with taking group pictures, grab this universal app today.
Don't forget to share your experiences about Groopic with us in the comments!