SanDisk at Consumer Electronics Show in Las Vegas has unveiled a 1TB solid state drive (SSD) called as X400. The company claims that it is the world's thinnest SSD.
All About X400
X400 is only 1.5mm thick and to achieve this level of ultra-slim thinness, it is only single sided. It is the first single sided 1TB SATA M.2. SanDisk says that more people are opting for ultra-mobile computing devices and here the use of its X400 SSD comes in.
Tarun Loomba, vice president and general manager of Client Storage Solutions at SanDisk said,"Consumers have spoken. They want to work faster, with fewer interruptions. Our ultra-slim 1TB X400 SSD enables our OEM customers to build completely new form factors with outstanding reliability and the near-instant boot-up and application loading that consumers expect."
Faster Boot Times
With X400, customers will enjoy faster boot times, faster application launch time in addition to an extended battery life. As laptops and tablets are getting thinner with each new generation, OEMs need to find new technology to meet demand. SanDisk's new X400 SSD has been designed to address the concerns in variety of capacities: 128GB, 256GB, 512GB and 1TB.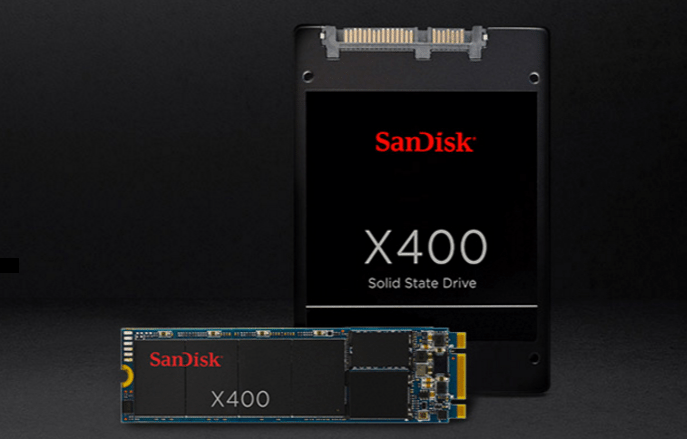 Other Features
X400 provides data protection through AES 256-bit compliant encryption and compatibility with TCG Opal 2.0. As it is based on company's 6th generation X3 technology, it claims to use 90% less power as compared to a conventional hard drive. It uses 2.5 watts of power during reads and 3.9 watts during writes. It has sequential read/write speeds of up to 545MB/s and 520MB/s respectively.
Pricing
As the SSD is targeted for use by computer manufacturers or other products suppliers, the price of SanDisk X400 has not been revealed.
Technical Details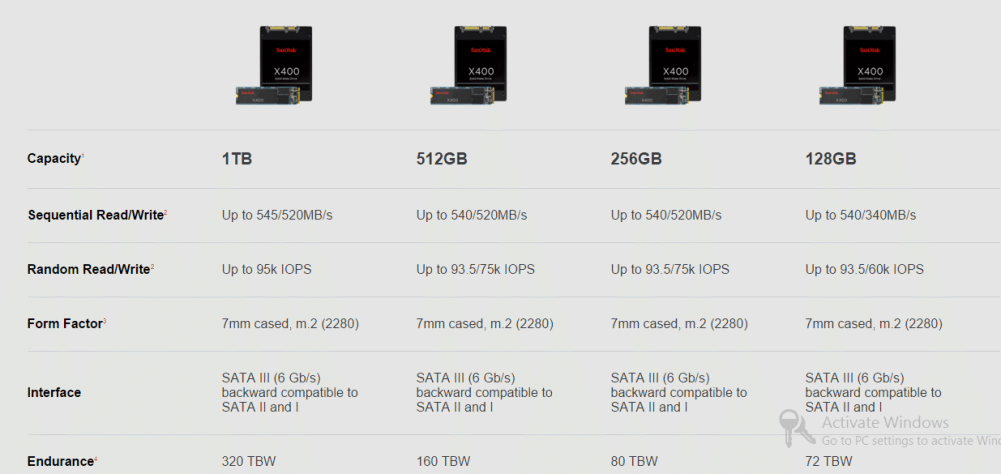 Upgrades to Existing Products
SanDisk has also announced upgrades to its two popular models: SanDisk Connect Wireless Stick and SanDisk Ultra Dual USB Drive 3.0. SanDisk Connect Wireless Stick now offers up to 200GB capacity and SanDisk Ultra Dual USB Drive 3.0 is an OTG enabled flash drive which has been boosted up to 128GB of storage. The Wireless Stick is priced at $119.99 and Ultra Dual USB Drive costs $59.99.
Share your thoughts on the story in the comments.