Microsoft Office Online New Features
Microsoft has announced last year about the enhancements to its Office suite of apps for iOS devices. It launched its Cloud Storage Partner Program and now, Microsoft is extending its Office for iOS integration to all partners in the Cloud Storage Partner Program. Microsoft Office Online now supports real-time coauthoring for Box, Dropbox, ShareFile as well as Egnyte files. The company has announced about new capabilities of Office Online by being able to edit files stored in cloud file storage systems.
Real-Time Co-Authoring
In a blog post, Microsoft Office Corporate Vice President Kirk Koenigsbauer announced the new capability of real-time co-authoring. Until now, the feature only worked for files stored in either SharePoint or Microsoft OneDrive. The real-time co-authoring allows multiple people to work on documents and they will also be able to see each other's activities at the same time. Co-authoring has long been a feature of Google Docs and for Office Online since 2013 but only when documents were accessed through Microsoft products, OneDrive, and SharePoint Online.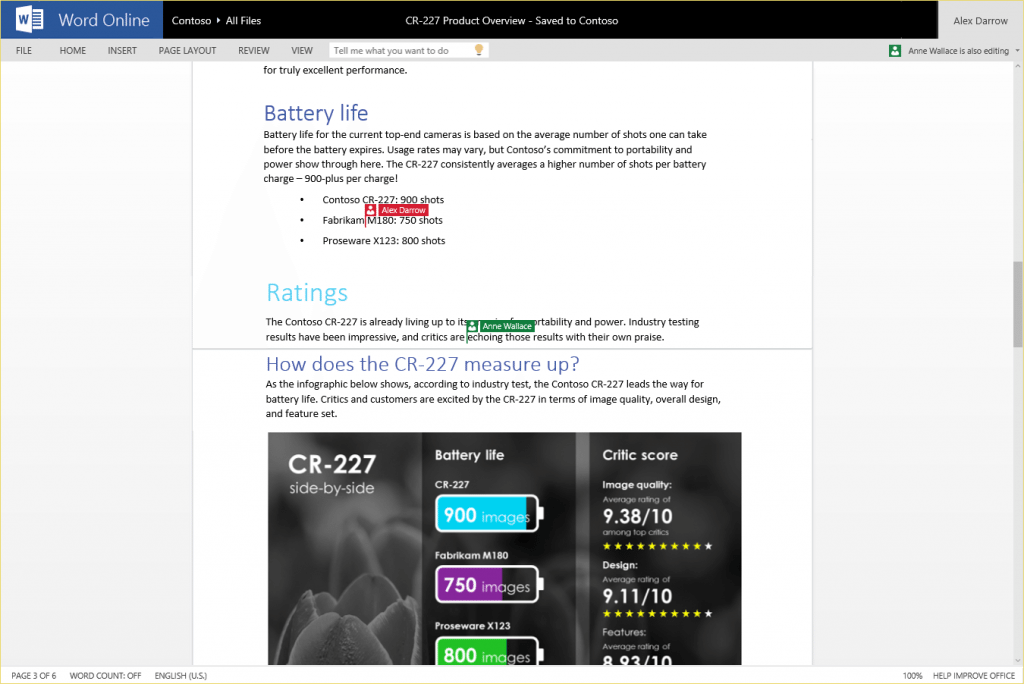 Access and Edit Box Content in Office for iOS
Microsoft Office Online has been able to access and edit Dropbox files since 2014 and from today, one will be able to create and work on documents stored in other storage devices as well. You can even "create a fresh Word, PowerPoint, or Excel document, assign tasks to specific colleagues and save to Box," Box associate product manager Edward Shi wrote in his own blog post.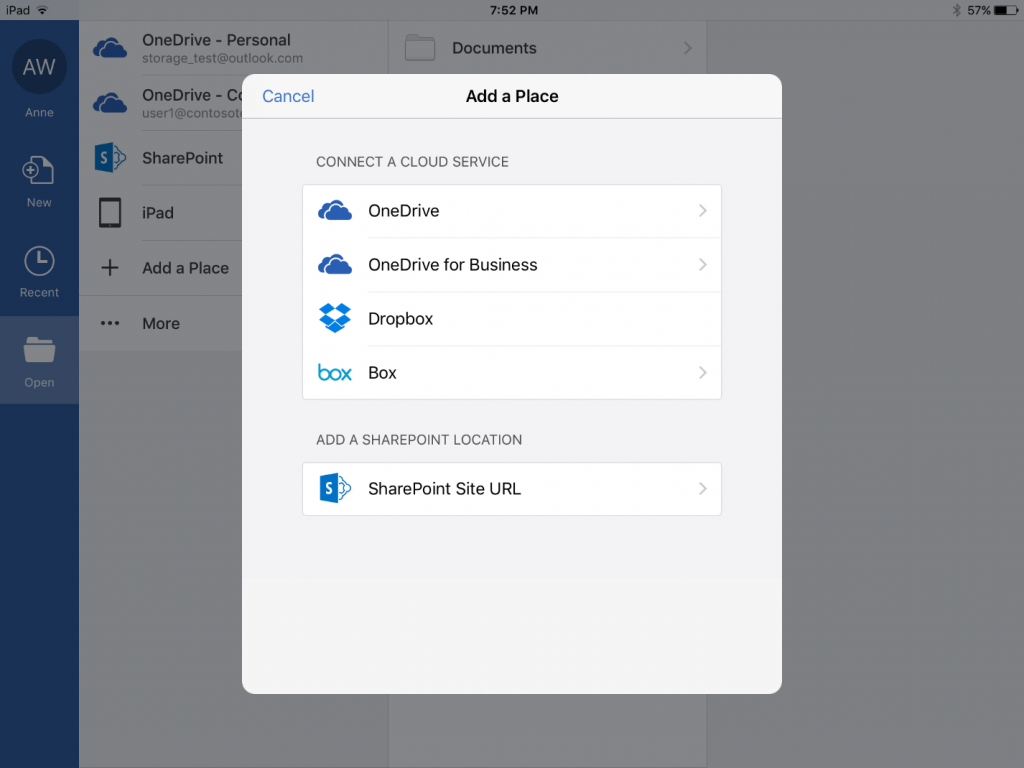 Share Office Content on Box or Dropbox with Outlook.com
Box is also integrated with Outlook.com to easily find and share any file in Box from Outlook.com. The Dropbox and Box integrations are coming to Outlook.com and in coming weeks, users can attach files from Dropbox, OneDrive and Box right from their inboxes. All you need to do is just to add your Dropbox or box account as a "Place" in Office's iOS app.
This integration is now also available with Box—with partners including Citrix ShareFile, Edmodo and Egnyte coming soon.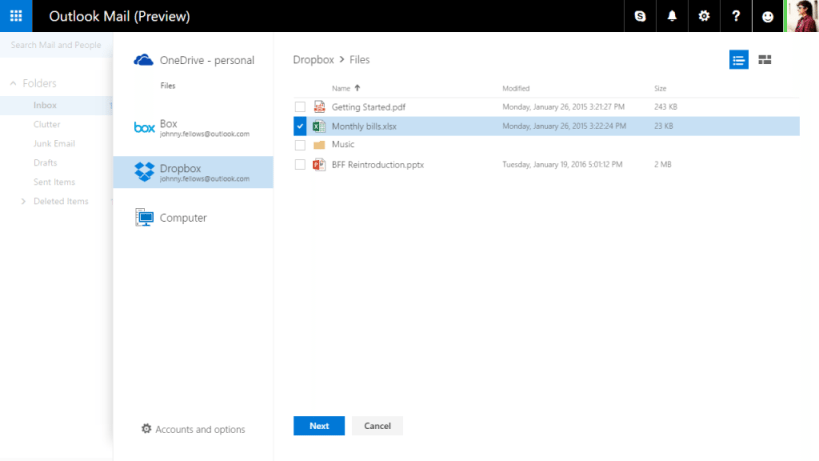 Koenigsbauer said, "We're offering all CSPP partners the opportunity to tightly integrate with Office for iOS. This integration lets users designate these partner cloud services as "places" in Office, just as they can with Microsoft OneDrive and Dropbox. Users can now browse for PowerPoint, Word and Excel files on their favourite cloud service right from within an Office app. They can open, edit or create in these apps with confidence that their files will be updated right in the cloud." Microsoft says that it will follow other mobile platforms soon.
Share your thoughts on the story in the comments.