Sony has officially unveiled its latest smartband dubbed SmartBand 2. The new tracker comes with a heart rate monitor. Though heart rate monitoring is a common feature found in fitness wearables but it was not a part of first SmartBand. So, Sony has covered up this area and offered the feature to monitor health and fitness of users. Heart rate monitor allows the wearer to better track their exercise. With their heart rate variability, users can log their stress levels throughout the day.
SmartBand 2 uses the same core silicone chassis as the first SmartBand but has the ability to measure your pulse and increasing stress levels. With its accelerometers and heart rate sensor, it can detect when you are walking, running, swimming or sleeping. In other words, it gives you a complete picture of your overall fitness and daily activity.
SmartBand 2 comes with an e-paper display. This newly released band does not feature a display and only vibrates to alerts your attention. It buzzes and flashes with red, blue and green LEDs when you get texts, emails, social media notifications or calls. The fitness band can also play and pause music from your phone and has a night mode to disable notifications.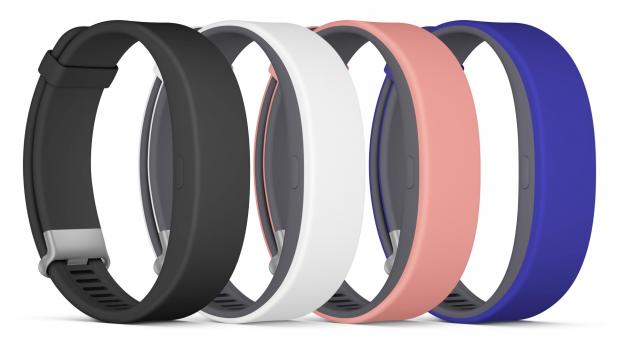 SmartBand 2 pairs up with Sony's Lifelog app to keep track your stress levels, fitness levels, heart rate and other fitness activities. It functions as a timeline of your pictures, events and music. The useful fitness statistics is updated in real-time and allows you to track your activities. You can also setup an alarm clock.
The device is waterproof up to nine feet and promises two days on a charge.
It supports devices running on Android 4.4 KitKat or later and will be available for purchase in September. The retail price is set for around $130 and will be available in black, white, pink and indigo colors.
Share your thoughts on the story in the comments!
If you like our content, please consider sharing, leaving a comment or subscribing to our RSS feed to have future posts delivered to your feed reader.

Please follow us on twitter @CodeRewind and like us on facebook