Microsoft has announced that it will roll out Windows 10 in phases. It has provided detailed information as to how Windows 10 will be available to testers, large-scale customers and consumers. The company said in its blog post that there are 5 million Windows Insiders and it has collected millions of reservations for Windows 10 from the public.
Starting on July 29, Windows 10 will be rolled out to Windows Insiders. The reserved systems will be notified in waves. For those who have reserved their copy of Windows 10, they will receive notifications as to when your system is ready and Windows 10 will be downloaded on your system.
This means that not every PC that is eligible for an upgrade to Windows 10 will receive it on the launch day. The Windows 10 will be first delivered to users who have signed up for the Windows Insider beta testing program and then to users who have reserved their copy. With this phased roll-outs, Microsoft gets a chance to track and fix any issues that experienced users may face when upgrading to the newer version of Windows.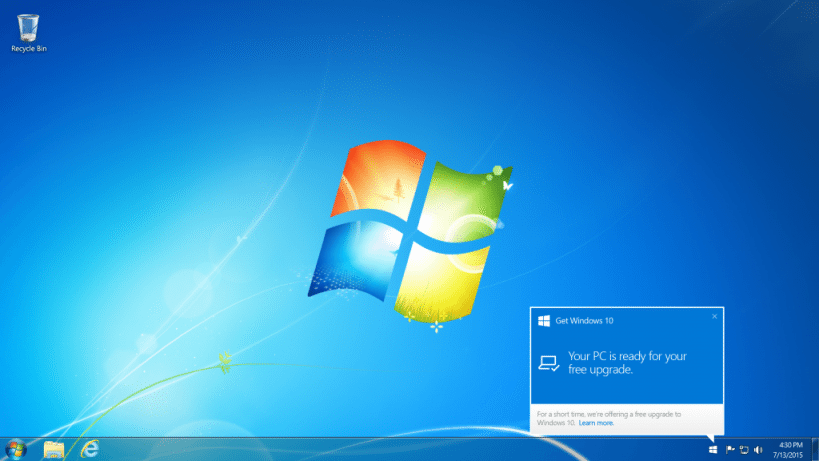 This is what they mentioned in the blog post,
"Soon, we will give a build of Windows 10 to our OEM partners so they can start imaging new devices with Windows 10. The new devices our partners are working on are very exciting, I can't wait to hear your feedback as you get a chance to use them.
Soon after, we will distribute a build of Windows 10 to retailers all over the world, so they can assist their customers with upgrades of newly purchased devices that were originally imaged with Windows 8.1. Look for this sticker for assurance that our OEM partners have proactively tested a device for compatibility with Windows 10."
Let us know your thoughts in the comments!
If you like our content, please consider sharing, leaving a comment or subscribing to our RSS feed to have future posts delivered to your feed reader.

Please follow us on twitter @CodeRewind and like us on facebook