Finally, Windows lovers get to know the exact date of release of Windows 10. Microsoft is all set to launch its new Windows 10 operating system on July 29. Terry Myerson, Microsoft's Vice President, revealed the release date in the blog post.
Microsoft is sending out notifications to users prompting them to reserve their free copy. The reservation process is simple. If you have opt-in for the free upgrade, the update will automatically download and install on date of release of Windows 10.
According to Microsoft, the new OS will be available in 190 countries across the globe in 111 languages. "I think Windows 10 represents us listening and understanding what real people need better than we have before" says Joe Belfiore, Microsoft's corporate vice president for the operating systems group.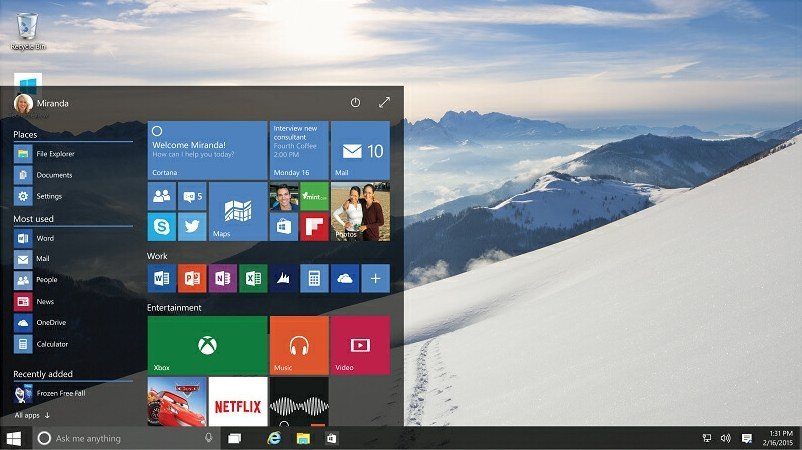 Here's a look at the highlights of Windows 10:
A big new feature addition of Windows 10 is Cortana.
Microsoft Edge: The successor to Internet Explorer, designed around minimalism and collaboration tools.
Xbox live and Xbox app bring new game experiences. You can capture, edit and share gaming moments with Game DVR and play new games with friends across devices.
Windows 10 offers new universal Windows applications for Word, Excel and PowerPoint.
Windows Continuum that allows smooth switching between multiple Windows 10 Devices. It enables smooth transitions of your tablet into a PC and vice versa.
With Windows Hello, biometric authentication is easy with your face, iris or finger, providing instant recognition. It allows you to log in without a password, depending on hardware support.
Windows Store is now supported by the broadest range of global payment methods.
These updates will be free for the supported lifetime of your device.
Are you excited about release of Windows 10? Are you reserving your copy of Windows 10? Let us know your views in the comments!
If you like our content, please consider sharing, leaving a comment or subscribing to our RSS feed to have future posts delivered to your feed reader.

Please follow us on twitter @CodeRewind and like us on facebook