Samsung has announced the launch of Galaxy S6 Edge Iron Man Limited Edition smartphone in collaboration with Marvel. The company has already launched the two colors with flagship Galaxy S6 and Galaxy S6 Edge and now there's an Iron Man version.
After several multiple tests on the device, Galaxy S6 Edge Iron Man edition has been launched officially. The device is dressed in red and gold with 64GB of internal memory and will be available in a pre-installed custom Avengers theme. It comes with a wireless charger fashioned in the form of an Arc Reactor.
Galaxy S6 Edge Iron Man edition of the device will be launched on 27th May in South Korea and there are currently only 100 units up. The phone looks absolutely amazing for Marvel fans and a good edition to the collection. The device features an Iron Man face engraved on the back of it.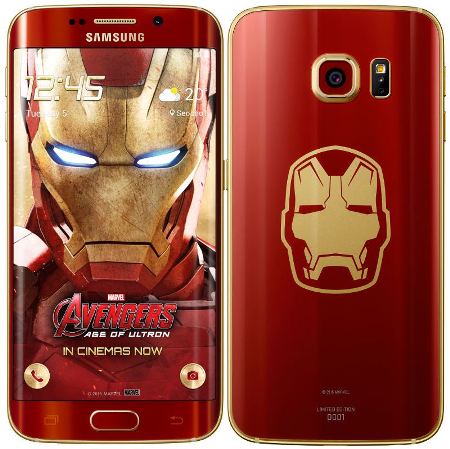 Other specifications of the device are similar to the original Galaxy S6 edge. These include 5.1-inch Quad HD 577 PPI Super Amoled display, Octa-Core Exynos processor, 16-megapixel rear camera with LED flash, OIS and a 5-megipixel front-facing camera. It runs on Android 5.0 Lollipop.
Though the price of S6 Edge Iron Man Limited Edition wasn't revealed but is probably higher than the regular price of S6 edge 64GB. The device features an Iron Man-themed interface with custom fonts, icons and dialer. Samsung has included a clear cover to protect the device from scratches.
Samsung is also working to make Galaxy S6 Edge Iron Man available in China and Hong Kong in June.
What do you guys think of the design of Iron Man Edition of Galaxy S6 Edge? Does it look amazing? Let us know your thoughts in the comments!
If you like our content, please consider sharing, leaving a comment or subscribing to our RSS feed to have future posts delivered to your feed reader.

Please follow us on twitter @CodeRewind and like us on facebook