Taking screenshots may seem a simple task using the PrtScn key and then editing it using Paint, but this method really not help when you want to capture multiple shots successively or capture videos. There's no dearth of screen capturing tools available but once you have Ashampoo Snap installed, it's unlikely you will go back to print-key solution or other tools. Ashampoo Snap 8 is the brand new version which is going to be released on March 23, 2015.
Perfection is hard to achieve, but Ashampoo Snap 8 comes close. It's because the tool offers the most features and options. It allows you to capture with perfect accuracy, edit and share screen contents as well. In addition to the screen capturing features, it comes with powerful image editing features. Let's have a close look at its features.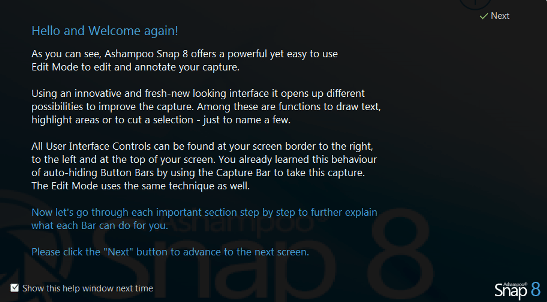 Easy to install
Installing Ashampoo Snap 8 is pretty simple. Once the installation is completed, you will see a help text displaying on the screen. It includes information about the program functionalities.
A whole set of fresh features
The new Ashampoo Snap 8 includes powerful features to increase your productivity and performance. The software now offers extended selection options for multi-display environments as well. You can easily combine multiple screenshots into one image. You can also create your own videos or video-capture your webcam or even Skype calls. Ashampoo Snap makes capturing screenshots and videos a smoother experience than ever before.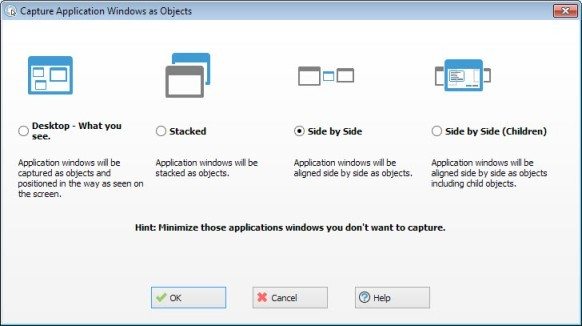 Great editing features
Though Ashampoo Snap is screen capture software, it comes with a lot set of editing possibilities for the snapshot or video. You not only get basic editing tools but also more complex ones. Some of the choices include cropping, erasing, adding various shapes, highlighting specific areas in the capture, adding spotlight effects and more. The newly added features include support for different cursor styles, improved object scaling during size adjustments, improved filing tool, clone objects for simple reuse and lots more.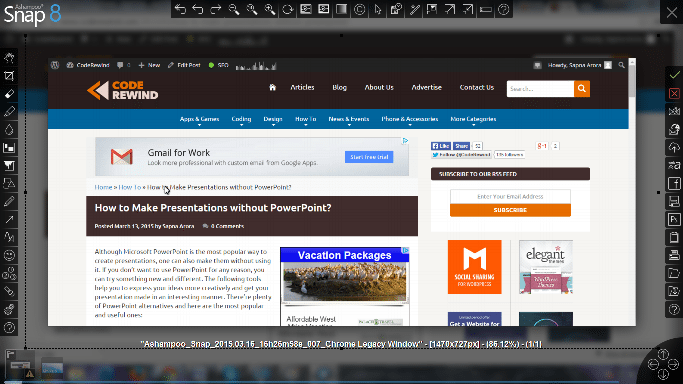 Extract text from images
With the recent version of Ashampoo Snap, you'll be able to obtain editable text from images instantly. It successfully converts image based text to editable text. This feature is a great addition allowing you to easily access contents from scanned documents or images. The text recognition support has been added for six languages including English, French, German, Turkish, Spanish and Russian.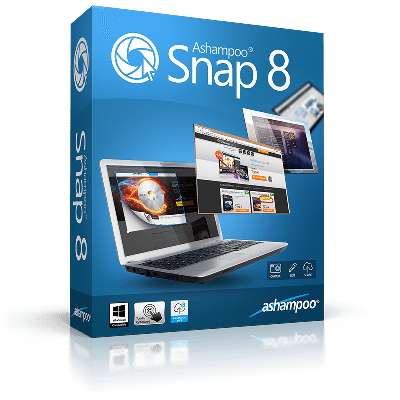 Seamless Video Capturing experience
Ashampoo Snap 8 adds several amazing features of video capturing. You can freely adjust webcam display position and size and record webcam during video captures as well. Timed video capturing, new video capture control bar and simplified handling for video and mouse effects are sure to make video capturing experience pleasant and hassle-free. One can also provide comments with microphone while webcam recording is being done.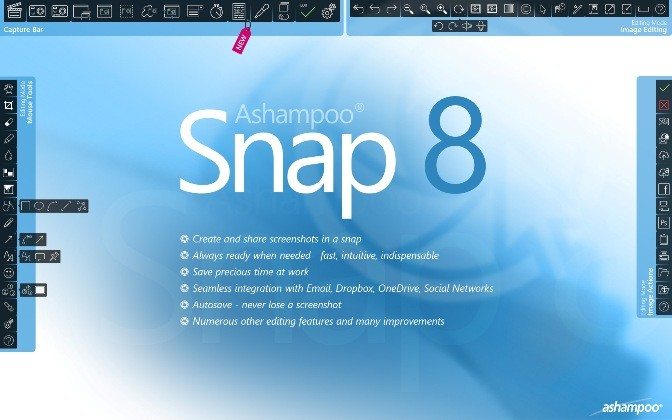 A quick look at Ashampoo Snap 8
| | |
| --- | --- |
| Specifications | Details |
| Cost | $19.99 |
| Operating Systems | Windows 7, Windows 8, Windows 8.1 |
| Release Date | March 23, 2015 |
| Ratings | 4.5 out of 5 stars |
| Editing Effects | Yes |
| Multiple Screen Captures | Yes |
| Capture Tex (OCR) | Yes |
| Free Trial Available | Yes |
| Download Link | Ashampoo Snap 8 |
Final Words
Ashampoo Snap is highly versatile software and with its recent version, it has come up with some more amazing set of features. The features are great for average and professional users. The editor is powerful and at the same time is easy to use. The ability to capture videos is another plus. In addition to this, one can access content from scanned images. Though it is not available for free as Greenshot but at the same time, it is not as costly as Snagit 12. Ashampoo Snap 8 offers you loads and loads of features for just $19.99 and is really a treat to have. All-in-all, it is a great screen capture tool making a mark in the industry for its outstanding features.
Do you use Ashampoo Snap and are excited about its newer version? Which features admire you the most? Let us know about them in the comments!
If you like our content, please consider sharing, leaving a comment or subscribing to our RSS feed to have future posts delivered to your feed reader.

Please follow us on twitter @CodeRewind and like us on facebook