Asus Chromebit is a stick-shaped OS desktop that retails for Rs. 7,999 in India. You can plug it into any HDMI port, hook the power cable and a Bluetooth keyboard and mouse to turn it to a fully-functional computer.
What is Asus Chromebit?
It is a small micro-desktop that has the capability to bring cloud-based tool to any display and that too for a low price. It can easily transform any TV or monitor with HDMI port to a computer. It is built to run the Google Chrome web browser. It is intended for cloud-based work and can store a small amount of music and other files in its 16GB of internal storage.
When you are little strapped for space or want a portable desktop PC, Asus Chromebit comes into use. Just connect it to HDMI port of your TV or monitor. You then need to connect it to a power adapter and you are good to go.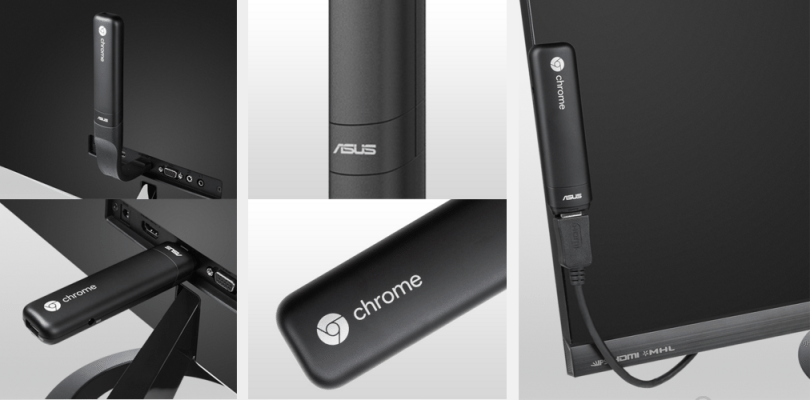 Design
Asus Chromebit is a small, slick-looking stick PC and comes with metal plastic body and rounded edges. Despite featuring a pocket-sized design, it is essentially a Chromebook that is crammed inside an HDMI dongle. The dongle went on sale in USA last month and retailed for price $85. US residents can purchase it from Amazon.com.
Hardware
Asus Chromebit CS10 runs on Chrome OS operating system and features 2GB of RAM. It comes with a Rockchip quad-core RK3288C processor and is the world's smallest Chrome OS device. This tiny gadget has fast Wi-Fi 802.AC connectivity and USB 2.0 and Bluetooth connectivity. The USB 2.0 port lets you connect peripherals like USB mouse or keyboard, pen drive or an external hard disk.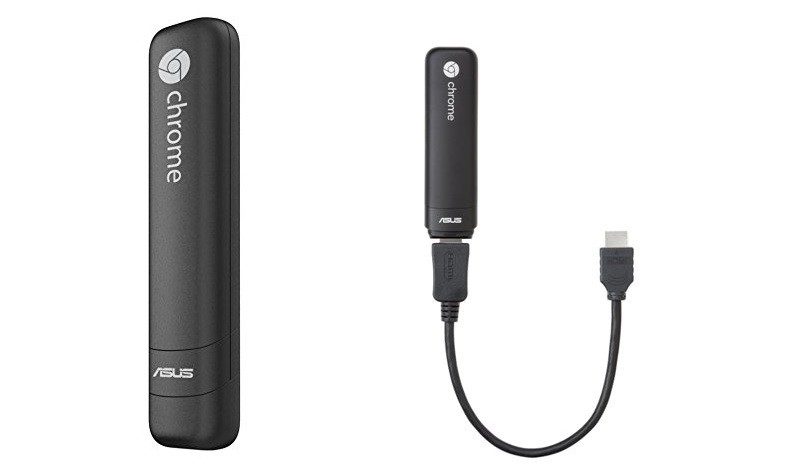 Purpose
You can use this tiny device for any computing needs. It gives you all essentials for online research, chat with friends, watch HD movies or work on business applications. You can also take this minimalist computer with you on the road. The small size allows it to smartly fit anywhere. All-in-all, it is fast enough for basic web surfing and cloud computing.
A quick look at Asus Chromebit:
Specifications
Details
Dimensions
123 x 31 x 17 mm
Operating System
Chrome OS
Weight
0.075 kg
CPU
Rockchip Quad-Core RK3288C Processor
Processor
1.3GHz octa-core
OS
Android 5.1
Graphic
ARM® Mali™-T624 GPU *
Memory
2 GB
Storage
16GB
Wi-Fi
802.11 a/b/g/n/ac
Bluetooth
4.0
Sensors
Accelerometer, Ambient light sensor,
Proximity sensor, Gyroscope
Available at
Amazon.com
Do you find Asus Chromebit and consider purchasing it? Share your thoughts with us in the comments.