Here's Peek App
Public live streaming is a growing trend among the users but most of the apps don't allow users to broadcast in the way they want. Peek is a recently released private livestreaming app developed for iPhone. It lets you live share the special moments with your family or friends. Peek app offers a fun, private space for sharing live videos. For all those looking for live stream in a more private space, this is just the right app. Let's have a close look at it:
What it does?
"Think of it like a WhatsApp for livestreaming," said co-founder & CEO Marlon Gruss. "We want Peek to be a fun new way to share live video, making it more accessible to people who don't like the noise and anonymity of equivalent public livestreaming apps." One can easily and instantly share live videos with friends and family along with emoji support, voice snippets, instant replays, live chat and more.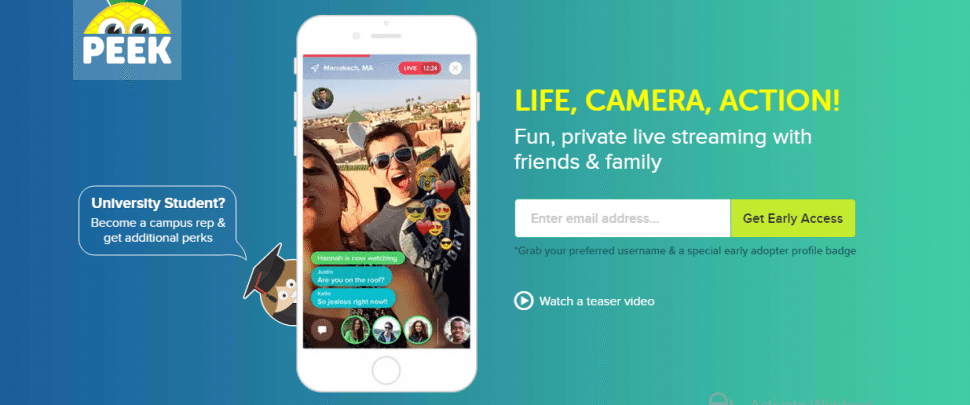 Peek is Different
Unlike public live streaming services, Peek focuses on live streaming with small, private groups. It works to bring the excitement and fun of live video to everyone. It makes it easy and more comfortable to share live videos with friends and family. It offers a more personal and simpler experience by plugging directly into your existing address books.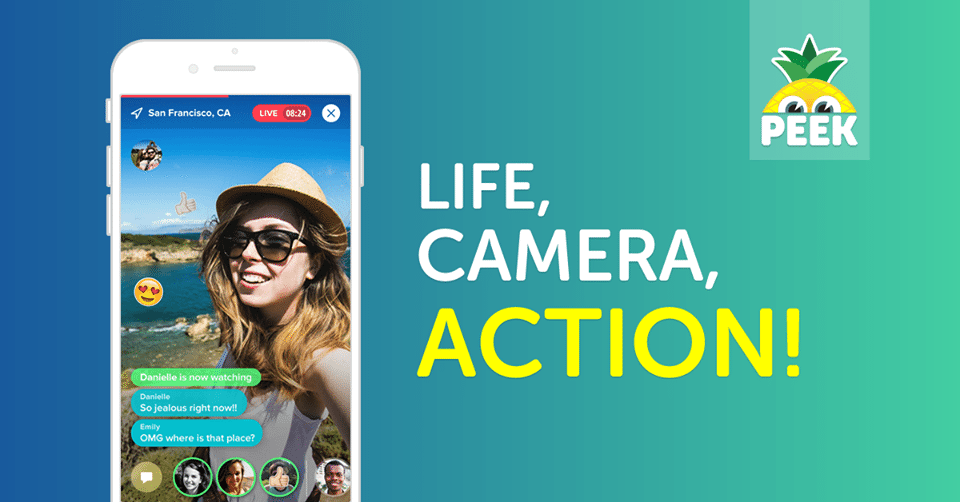 About Peek
Peek is founded in April 2016 by Marlon, Juston and Ryan Gruss from UK. The company is currently preparing for its private live streaming service. As the app will go bigger, they also have plans to tailor the app experience for brands that want to promote to their audience via targeted live streams based on interest and location.
One can request an invite to be the first to try Peek at the official website. The private beta will begin in a few weeks. It will be available for download at the iOS App Store for free this summer.
Liked Peek? Sign up today and let us know your thoughts about it in the comments.