After Twitter making its images accessible to visually impaired people and now Facebook has introduced a new accessibility tool to its iOS app for blind. The updated Facebook iOS app supports features that help blind to "see" pictures.
Meet Updated Facebook iOS App
According to the blog post, "With more than 39 million people who are blind, and over 246 million who have a severe visual impairment, many people may feel excluded from the conversation around photos on Facebook. We want to build technology that helps the blind community experience Facebook the same way others enjoy it."
Artificial Intelligence Feature
With Artificial Intelligence Feature, the Facebook iOS app will describe what is in an image. This will help visually impaired users to imagine what the photo may look like. The newly developed feature in Facebook iOS app generates a description of the photos a user looks at it and then it tells the users a list of items that are there in the picture. The software comes with the ability to identify things such as cars, boats, snow, babies, basketball courts and more. This new artificial intelligence features on the iOS platform helps the visually impaired users to "see."
Automatic Alternative Text
The new function is called Automatic Alternative Text and it generates descriptions of pictures that are spoken out when a user swipes pictures in the Facebook iOS app. This Automatic Alternative Text works via VoiceOver. Previously, one can only hear the name of the person who shared the photo when there comes an image in the News Feed. Automatic Alternative Text is currently available to iOS users in US, UK, Australia, New Zealand and Canada in English. It will be rolled out globally soon.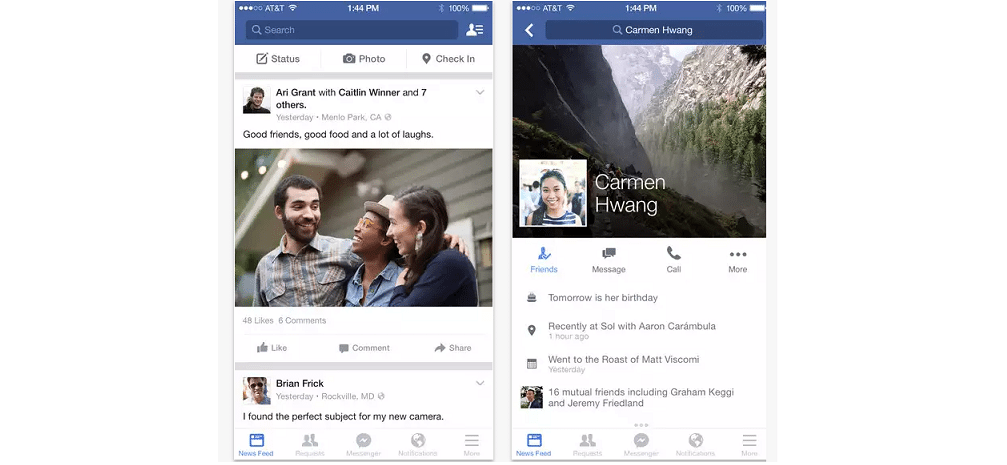 Some useful insights about Facebook:
Cost: Free
Ratings: 4 out of 5 stars
Publisher: Facebook, Inc.
Requires iOS: 7.0 or later
Download Facebook
Share your thoughts about this initiative by Facebook in the comments.