Wireless security is very important and if you doubt that someone is using your WiFi, it is essential to check. There can be a variety of reasons when you want to know if someone is your WiFi. For example, someone is using your wireless for free and you pay the bill or you are experiencing a slower connection or someone is accessing files on your network.
[leaderad]
There are many legal and security implications when someone is using your wireless connection. Intruders may also use your internet connection for piracy or other illegal activities. When you want to know if someone is using your WiFi, all you need to do is to just download Who is On My WiFi on your Windows. It is also compatible with MAC OS X, Android as well as iPhone. It has simplified the task and allows you to find out who is using your Wi-Fi. Here are the steps to use it:
Step 1:
This free app for Windows can be downloaded by clicking here.
Step 2:
On successful installation, you will open the app and follow the tutorial steps.
Step 3:
Click on Scan Now and you will see a list of all devices using your Wi-Fi along with their IP addresses.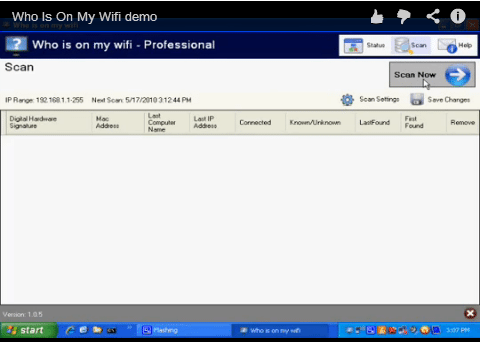 Step 4:
From the list, you can change the status of devices that are known to you. As there are a lot of connections, it will be easier to turn on Wi-Fi on one device at a time so to identify them. Click the Description box and type a name and click Save to let the app remember it. If you don't know how to find IP address of your PC, iPhone or android device, click here.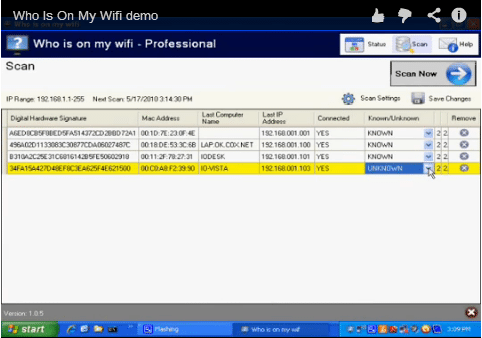 Step 5:
In the scan, if you find someone using your WiFi, you should immediately change your password.
An amazing benefit of using this app for Windows is that you need not to every time run the scan manually. It automatically runs in the background and notifies you when any unknown device is connected to your wireless network.
Who Is On My Wifi app
The Android app uses the same software as the desktop app and allows you to find intruders on your wireless network. It offers you an easy way to see all devices connected to your wireless. Just download this free app and simply click the Scan button.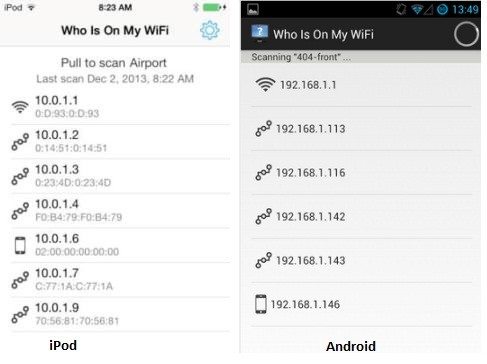 Some useful insights about Who Is On My Wifi App:
Cost: Free
Developer: IO3O LLC
Ratings: 3.6 out of 5 stars
Size: 857k
Requires Android: 2.3 and up
Requires iOS: 6.1 or later
Which app do you use to find if someone is using your WiFi? Let us know your experiences in the comments!