Are you facing problems with your Android phone? Most of the times, a factory reset helps you to fix issues. It is a perfect solution when you are having problems with touch screen, navigation problems, phone won't power on at all and others. Factory reset is also useful when you want to sell your Android phone or just start with a clean state. This process will restore your phone to the state it was when it left the factory or how it was when it came off the assembly line. With factory reset, your phone will be going to be in a brand new state.
Before you reset your Android phone, it is important to backup your data such as pictures, contacts, messages etc. so that you don't lose any useful details. So, the process will be doing a full backup and then performing a Factory Reset.
Here are the methods to reset your Android Phone:
Method 1:
Go to your phone's Settings. The settings can have varying icons depending on your device and can be easily found within the App tray.
Under Personal or Privacy, you will find the option of Backup and Reset. Tap it.
Now, scroll down to Factory Reset. Make sure that you have the checkbox ticked against backup up my data.
When you tap Reset device, it will ask for confirmation to Erase Everything. If you want to erase all data on phone's SD Card as well, check the box at the bottom of the screen that says Format SD Card.
Now tap, Reset Phone.
This process will delete all data and restore back your device's factory settings. It will be as it was when came out of the box.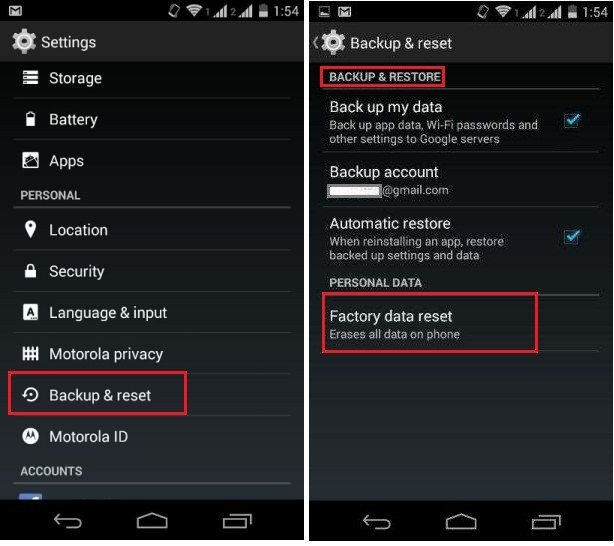 Method 2:
Power off your smartphone.
Press and hold the recovery buttons. The combinations of buttons differ from device to device and some of the common ones include Volume Up + Home + Power, Volume Down + Power or Home + Power. If none of these work, you can search for your phone's model to know the combination for recovery mode.
You'll now see a menu with several options. Use the Volume down key to navigate through the options. Go to Factory Reset and select it by using Power key.
Wait for a few minutes and your phone will do the rest of the things. You can follow any of these methods to reset your Android phone.
Reset an iPhone
Go to Settings, select General tab.
Now, look for option to Erase All Content and Settings.
Tap it and confirm.
Now, your iPhone will reboot completely clean and fresh.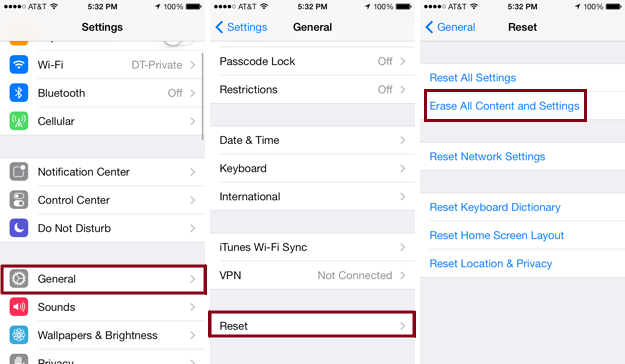 You will now see your iPhone in the factory defaults.
Have something to add to this story? Let us know your thoughts in the comments section!
If you like our content, please consider sharing, leaving a comment or subscribing to our RSS feed to have future posts delivered to your feed reader.

Please follow us on twitter @CodeRewind and like us on facebook