Microsoft has recently announced a brand new Windows operating system, creating lot of hype among the people for its features. One of the major changes is that Windows 10 does away with the Metro Tile interface from Windows 8.
[leaderad]
Myerson said at a press conference, "Windows 10 will run on the broadest amount of devices. A tailored experience for each device, there will be one way to write a universal application, one store, one way for apps to be discovered purchased and updated across all of these devices."
Here are the top ten queries for Windows 10:
1) Why Windows 10?
The natural name would have been Windows 9, but Microsoft skipped a version number to show the fundamental change to how Windows works.
2) What devices will it support?
Windows 10 will be for all devices including tablets, smartphones, desktop, as well as embedded products. The user interface will adjust accordingly.
3) How does it look?
Windows 10 comes with the familiar "windows" metaphor where you will be able to resize the new-style apps and drag them around the screen. Full-screen apps will be optional in Windows 10.
4) What about the Start menu?
If you do not like Windows 8's full-screen Start screen, Windows 10 brings good news for you. The new Start menu goes back to the good old days and sits on the left side of the screen. It also presents the same pop-up column for shortcuts.
Do not worry if you liked Windows 8 approach, the new menu will incorporate Live Tiles and you will also be able to customize it.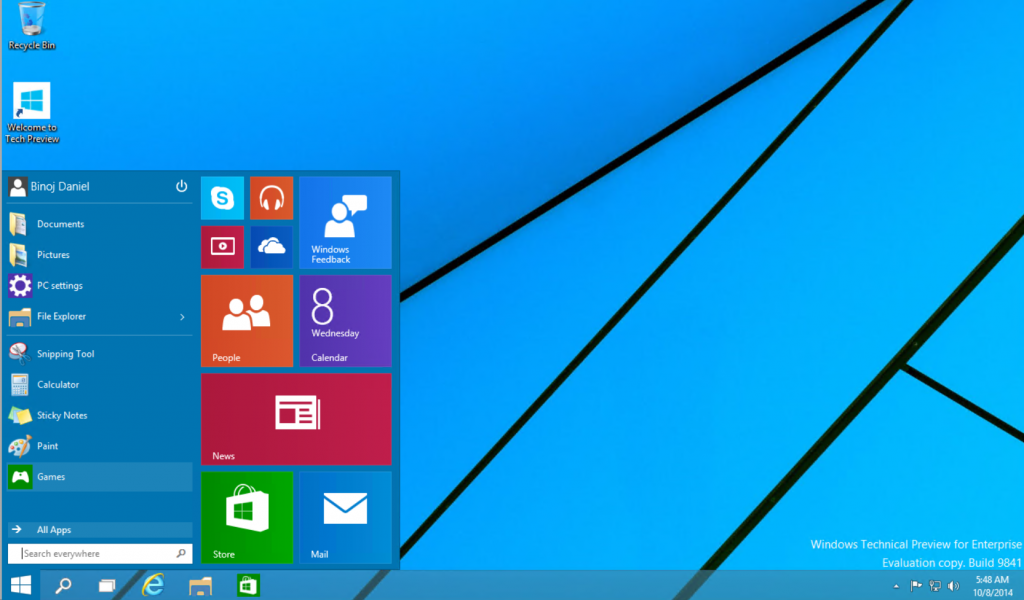 5) Are Modern Apps still there?
Microsoft is officially bringing Modern apps to the desktop and they will be called universal apps. Also, they will work in similar fashion as any other windowed app on the desktop.
6) Has the touch interface been improved?
With Windows 10, Microsoft is working to create a more unified experience across several devices. For example, there's a swipe gesture for Task View. Windows will automatically detect when you are using a touch screen and switches to more touch-friendly view.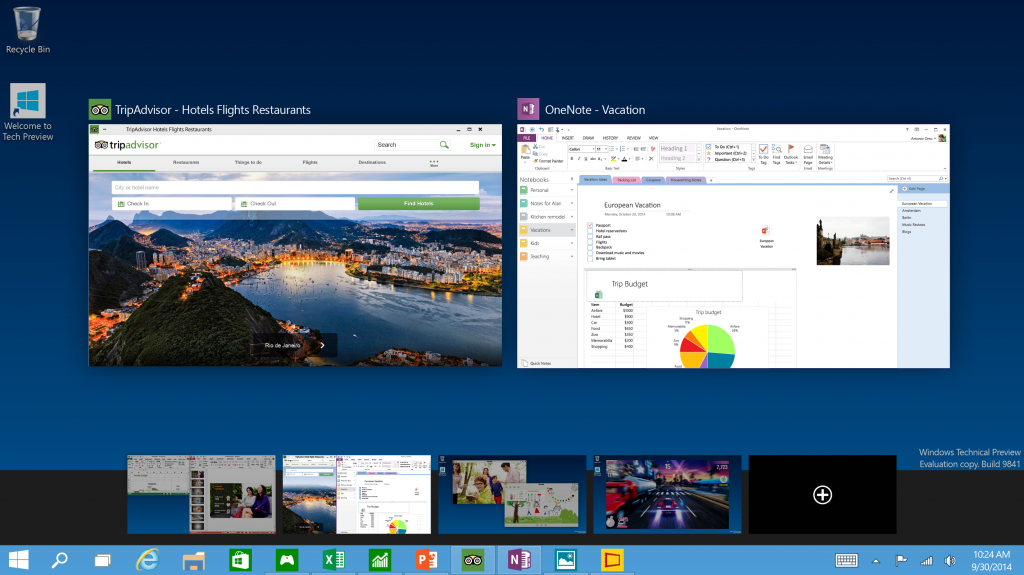 7) Does it allow working with multiple desktops?
Luckily, the answer is yes. Thanks to Microsoft's new "Snap Assist" UI, the company has made it easier for users to grab apps from multiple desktops and move them around.
There's a task view button that lives on the taskbar. It gives you a quick look at all of your open files, windows and desktops.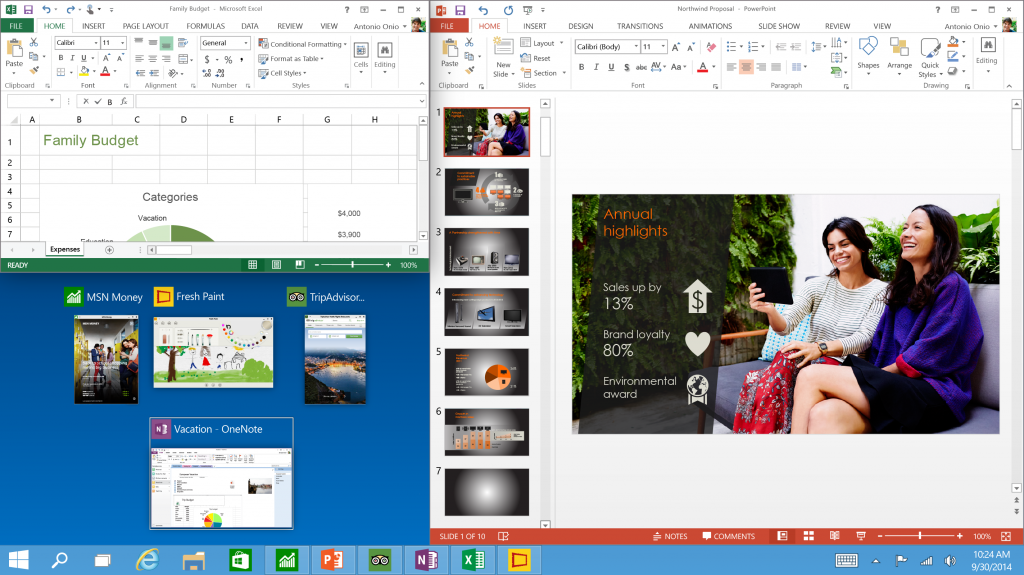 8) When is it coming?
Microsoft expects to release this operating system in 2015. If you are excited about the upcoming Windows 10, you can sign up for the Windows Insider Program to get your hands on the early preview build.
9) What are the other significant changes?
Microsoft has updated the command prompt in Windows 10. You can now paste a directory into the Command Prompt with Ctrl + V, instead of right-clicking. Hopefully, they will add few other updates before the final launch. Aero Snap is also getting a little update and lets you snap up to four windows at once. It will show windows previews for open windows and you will be able to easily drag them into view.
10) How will it be priced?
Microsoft has not said anything about prices yet or about any incentive programs. The cost for the retail version is yet to be determined.
If you got other questions about Windows 10, feel free to ask them in the comments. You can also share your opinions about this upcoming operating system.