With the iPhone 5S and iPhone 5C being simple updates to the previous models, there are lots of expectations from iPhone 6. The internet is filled with rumors, news and features of iPhone 6. Apple has finally given the people what they want: an iPhone 6 with a larger and better screen. In fact, now customers have two choices, the 4.7 inch iPhone 6 and the 5.5 inch iPhone 6 Plus. The long wait is finally over and Apple has taken the wraps offs its newest smartphone: iPhone6. Here is everything you want to know about the iPhone 6.
1) Thinnest iPhone
The iPhone 6 is the thinnest iPhone with just 6.9mm. It is larger yet dramatically thinner than iPhone 5S which is 7.6mm. Its softer, round edges look more comfortable in the hands than the straight, sharp edges of the iPhone 5s. The design of iPhone features rounded sides replacing the sharp-edged, flat-sided iPhone 5s.




Image Courtesy:Apple
2) Larger Screen
iPhone 6 has a 4.7 inch screen which is larger than the 4 inch display on the iPhone 5s. The resolution of the screen has been increased up to 1334 x 750, providing a resolution of 326ppi. The contrast ratio is 1400:1 that is a substantial improvement over the ratio of 800:1 of iPhone 5s. iPhone 6 will have the new display panels Retina HD. These LCD panels feature ion strengthened glass. While there are absolutely no details on the mysterious new screen technology, but it curves neatly around the sides of the iPhone.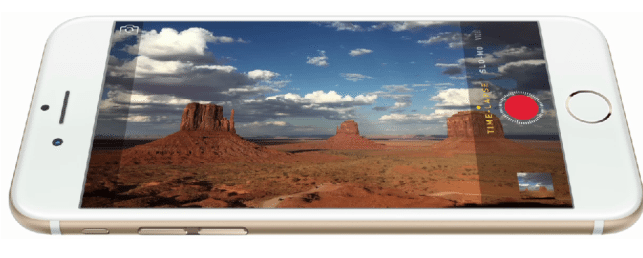 Image Courtesy:Apple
3) Look and feel
The larger body and more rounded edges make the slim form feel even thinner. The 4.7 inch iPhone 6 fits securely into the palm. The phone comes in three colors: gold, silver and space gray. The power/lock button has been placed from the phone's top edge to its right spine. It weighs 4.55 ounces and has a touch ID fingerprint scanner integrated into home button.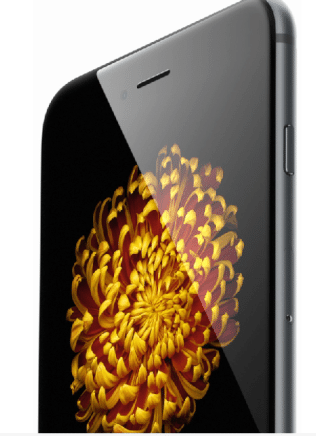 Image Courtesy:Apple
4) Technical specifications
iPhone 6 has Apple A8 64-bit chipsets with a new M8 motion coprocessor for even better performance than the predecessors. This new A8 processor is 25% faster than the iPhone 5s' A7 offering and it also packs in 50% more graphical grunt. Apple has integrated NFC into its iPhone. Apple Pay is a service that allows US MasterCard, Visa and American Express users to make contactless payments using NFC.
5) iOS 8
The iPhone 6 runs iOS 8, the most advanced mobile operating system. iOS 8 is full of features that make every experience better and more fun. iOS 8 has new capabilities and functions that let you do things you could only imagine before.
6) Camera
The iPhone 6 has an 8MP iSight camera that features phase detection. Apple has introduced Focus Pixels for faster auto-focus and an aperture of f/2.2 iSight camera can take a stunning 43MP panorama. In addition to its large 1.5-micron pixels and f/2.2 aperture, the camera is packed with new technologies to offer great pictures. It also features Optical Image Stabilization (OIS) for providing blur-free pictures and videos. For shooting videos, there is an amazing option to capture 1080p HD at 60 fps, 240-fps slo-mo, and time-lapse video.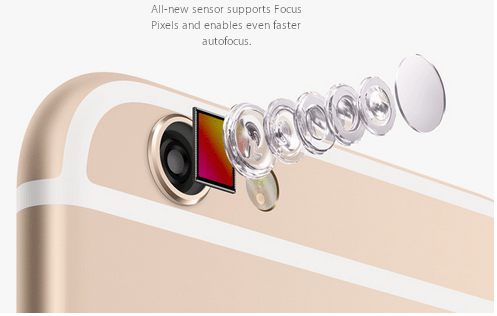 Image Courtesy:Apple
7) Good battery life
The good news is that the battery life of iPhone 6 is relatively better than that of iPhone 5s. it will deliver 3G talk time of 14 hours and run 10 hours when user is browsing internet on 3G and 4G networks.
8) Pricing and availability
The iPhone 6 will launch in eight countries along with iPhone 6 Plus on September 19, 2014 while the pre-orders will begin from September 12. It will launch in eight countries: UK, US, Canada, Hong Kong, Japan, France, Australia, Singapore and Puerto Rico. In US, the 16B version will sell for $199 on contract, while the 64GB will be available for $299 and 128GB for $399. Carriers include AT&T, T-Mobile, Verizon, US Cellular and Sprint.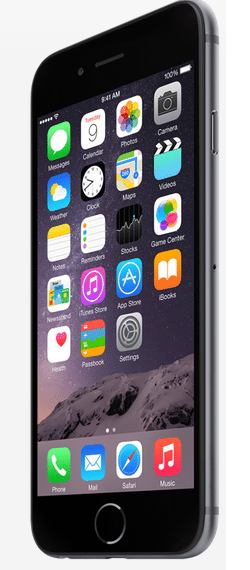 Image Courtesy:Apple
In the UK, one can get iPhone 6 for £539 for the 16GB model (£449.17 excluding VAT), £619 for the 64GB model (£515.83 ex VAT), and £699 for the 128GB version (£582.50 ex VAT). In Australia, one needs to pay AUD$869 for the 16GB model, AUD$999 for 64GB, and AUD$1,129 for the 128GB version.
It is expected to come in India starting October 17.
Will you buy iPhone 6?
What are your views about iPhone 6? If you are already an iPhone user, will you consider upgrading to cheaper 4.7 inch iPhone 6? Share your thoughts with us in the comments.