Besides the 4.7 inch iPhone 6, Apple also revealed the iPhone 6 Plus which will be available from September 17 to several countries. These two different models are soon coming to conquer the market.
[leaderad]
Here are the 12 things you need to know about new iPhone 6 Plus:
1) Apple's largest smartphone ever
The iPhone 6 Plus is the largest iPhone with a 5.5 inch display and a resolution of 1080 x 1920 pixels with pixel density of 401 ppi. By comparison, the iPhone 6 resolution is 1334 x 750 at 326ppi and the iPhone 5s is 1136 x 640 at 326ppi.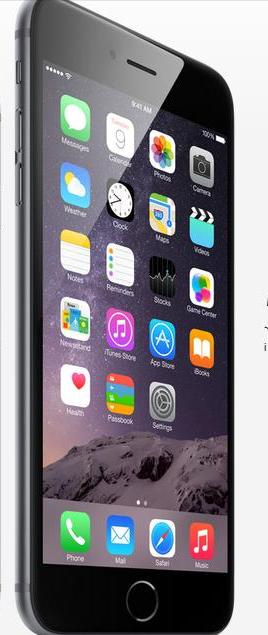 Image Courtesy:Apple
2) A new body design
The iPhone 6 Plus is only 7.1mm thick- a mere 0.2mm thicker than the iPhone 6. The back of the smartphone is made of anodized aluminum and features stainless steel frame.
3) Improved camera
Apple has also improved the camera with iPhone 6 Plus will have a new front-facing iSight camera. It is still an eight megapixels like iPhone 5S, but Apple boasts of a new sensor that offer Focus Pixels. The front camera features optical image stabilization and panoramas have been increased to up to 43 megapixels from 28 megapixels on the iPhone 5S. The FaceTime HD camera has also been upgraded with a new sensor.
4) Battery life
Battery life has also been upgraded with iPhone 6 Plus comes with 16 days of standby, 80 hours of audio playback, 14 hours of video playback and 12 hours of internet usage.




Image Courtesy:Apple
5) New landscape mode
The iPhone 6 Plus allows you to take advantage of new iPhone landscape mode for apps. landscape mode automatically turns all app icons 90 degrees so that they read and display correctly.
6) A new processor
Apple further unveiled a new 64-bit processor for the iPhone 6 Plus, the A8. It offers 25% faster CPU performance and 50% faster graphics. A8 also makes the iPhone run at full power with less heat.
7) Improved gaming experience
With iPhone 6 Plus, you will get enhanced gaming experience with the Retina HD screen that uses the Metal 3D gaming development software. The new iPhone 6 Plus also comes with a new M8 motion chip that can differentiate between activities like cycling and running. The M8 comes handy with Apple's HealthKit software.
8) New Reachability gesture
Apple has introduced a new gesture for iPhone 6 Plus, called as "Reachability" to make giant phones usable in one hand. Double touching the home button slides the entire display down so that you can access the top software buttons in whatever app you are in.
9) All-new Apple Pay
Both Apple iPhone 6 and iPhone 6 Plus offer Apple Pay, NFC mobile payment system. It allows you to pay for things with your phones instead of credit cards at checkout counters. This feature will roll out first in US with participating companies American Express, Visa, MasterCard and biggest six banks of the countries.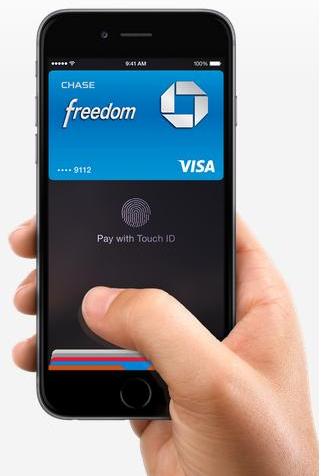 Image Courtesy:Apple
10) Improved LTE
According to Apple, the LTE has been improved with now supporting aggregation of over 20 LTE bands and the download speeds over LTE have been increased to 150 Mbps. Over Wi-Fi, the download speeds are three times faster than on the iPhone 5S.
11) Color choices
Both iPhone 6 and iPhone 6 Plus will be available in three colors: gold, silver and spay grey, with storage variants – 16, 64 and 128GB.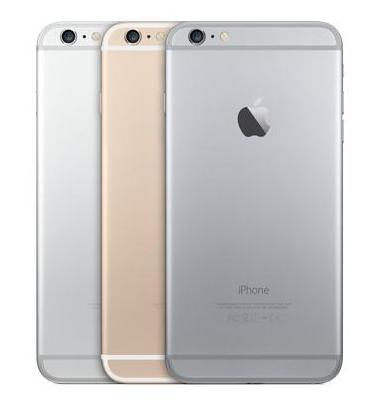 Image Courtesy:Apple
12) Coming very soon
The iPhone 6 Plus will be on sale on September 19, with pre-order starting one week before September 12 in several countries. The 6 Plus will cost $299, $399 and $499 for the 16GB, 64GB and 128GB models, respectively, with usual two-year contract. It will be available in India starting October 17.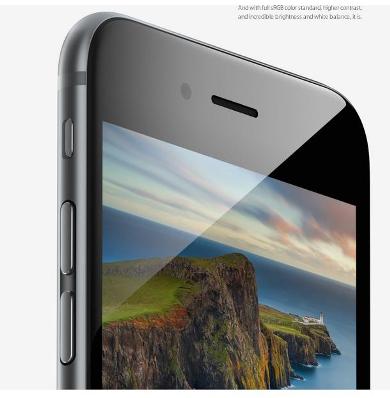 Image Courtesy:Apple
Your Say
Are you going to buy iPhone 6 Plus? Let us know your views on this story in the comments below.