Amazing Deals on Amazon Kindle
Amazon is all set to celebrate Mother's Day with big discounts and deals. It is raining savings on Amazon Kindle e-readers, Fire HD 8 tablet, Dash buttons as well as Echo Show. Here is the compilation of the best deals.
Amazon Echo Show
Echo Show is the newest member of the Echo family and has recently been officially unveiled. The regular price of the device is $229 but on the purchase of two, you get a discount of $100. This effectively brings the duo down to $179 each. Amazon Echo Show is a touchscreen smart speaker and Alexa can do things for you.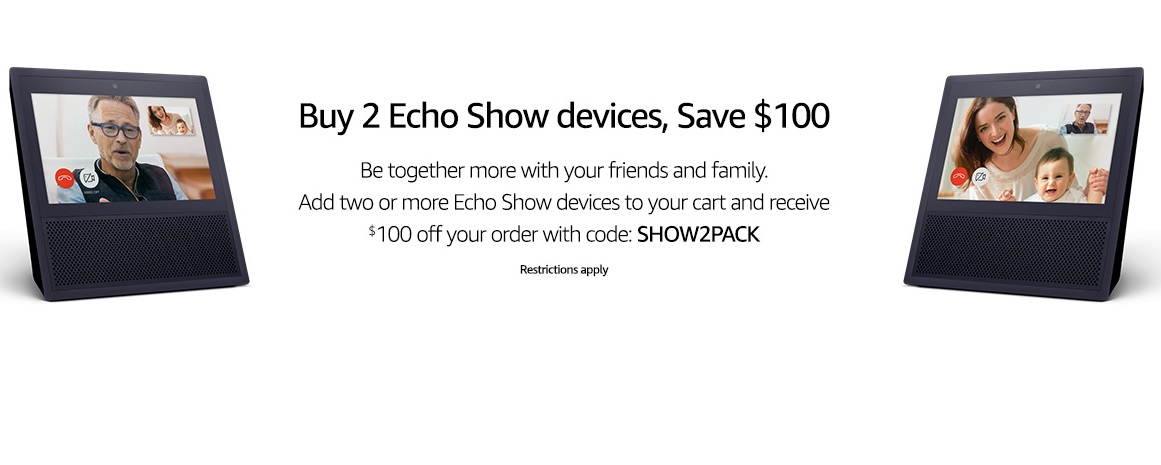 Kindle Tablets
The biggest sale and discounts are on the Kindle Tablets
. The basic Kindle e-reader is now available for $59.99, a flat discount of $20. Then, the Kindle Paperwhite E-reader is on sale for $99.99, this is also discount of $20. Kindle Voyage e-reader is also priced down to $179.99 as against the normal price of $199.99.
In addition to this, Amazon is also offering Kindle bundles with commendable discounts. You get $40 off on Paperwhite Essentials Bundle and $45 off on the Voyage Essentials Bundle. Then, there's Kindle for Kids Bundle available at discount of $20 and Kindle Essentials Buddle for $35 off.
The high-end Kindle Oasis E-Reader bundled with a leather charging cover also goes on sale for $309.99. It is being offered by flat discount of $50.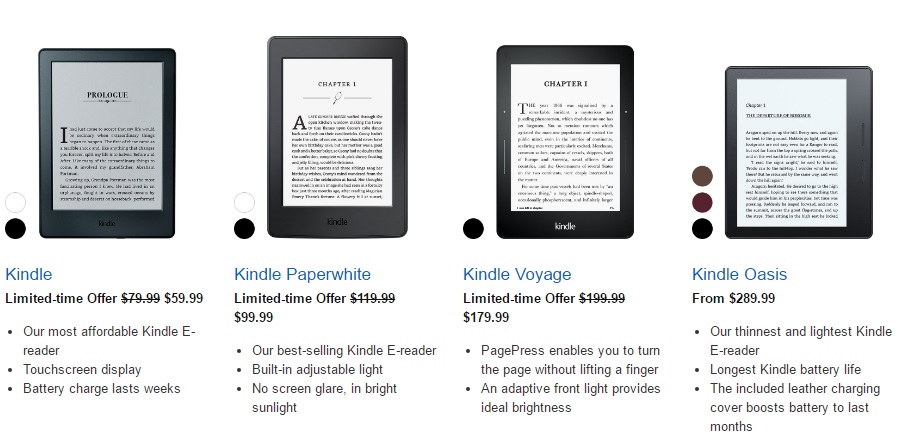 Fire HD 8 Tablet
Amazon is offering flat discount of $25 on the purchase of Fire HD 8 Tablet with 32GB storage. As against the normal price of $119.99, you can get it for only $94.99. It is powered by 1.3GHz quad-core processor and comes with Alexa cloud-based voice service as well. You can also expand storage via microSD card up to 200GB.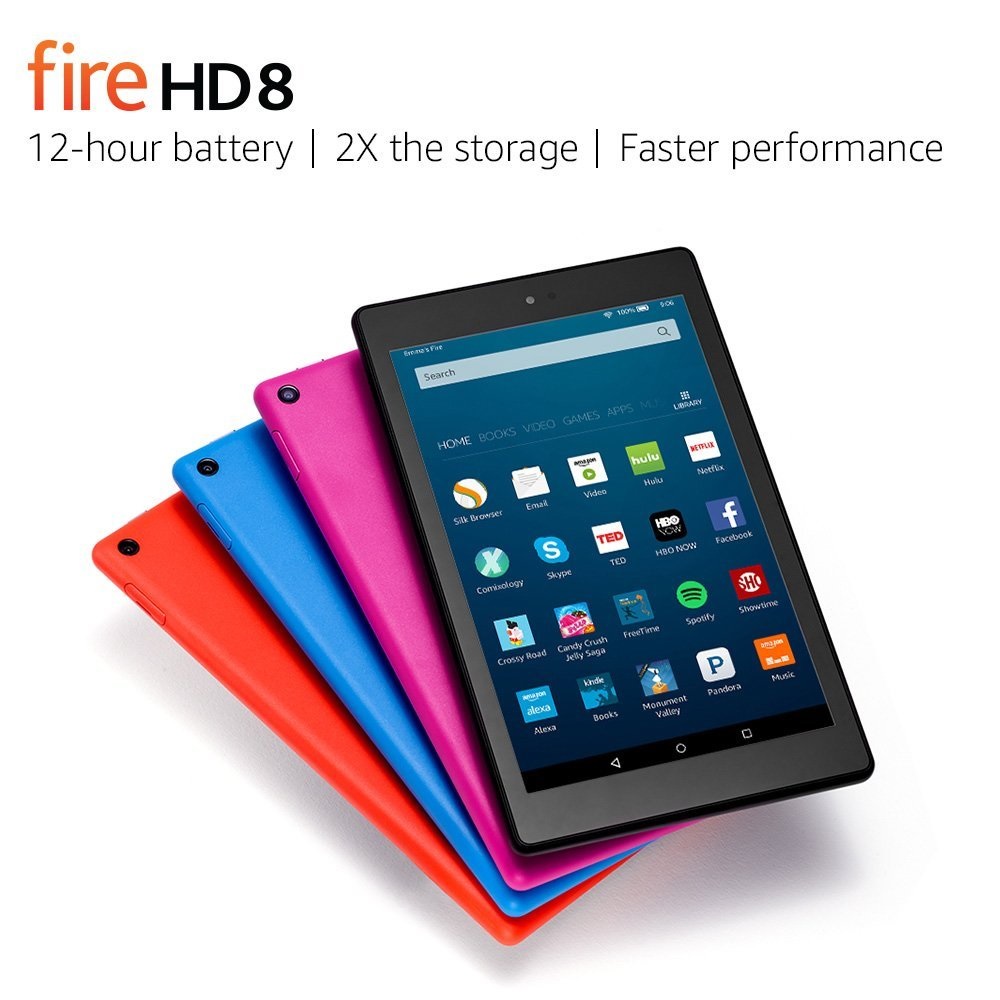 Amazon Dash Buttons
As a part of the Mother's Day Sale, you can get some of the Dash Buttons
for just $1.99. The sale is expected to last until May 16.

So, are you going to purchase Kindle Tablets or may be Echo Show or Amazon Echo buttons? Let us know in the comments.