Samsung AKG Earbuds
Samsung Galaxy S8 is finally here and with this new smartphone, Samsung has done something different. It offers a free pair of premium earbuds with every phone. So, instead of getting some crappy pair of headphones, you get the ones made by AKG; a well-known headphone manufacturer. Samsung AKG earbuds are better than what normally come with a phone. Let's have a look at its features:
Design and Build
The look and feel of these earbuds is really good. They even feature a braided fabric which you normally find in more premium buds. The earbuds and control modules are made of hard plastic. These have angled tips to offer better quality sound than standard earbuds. The build is half-plastic and half-braided fabric. The earbuds don't offer the best noise isolation, so you are still going to hear people next to you.
Audio Quality
As far as the sound quality is concerned, they offer decent audio. The company applies the so-called Smile curve to sweeten the sound. This makes the sound appear wider and louder than a neutral-sounding pair of earphones. They do a good job of staying out of the way and not weighing down every now and then.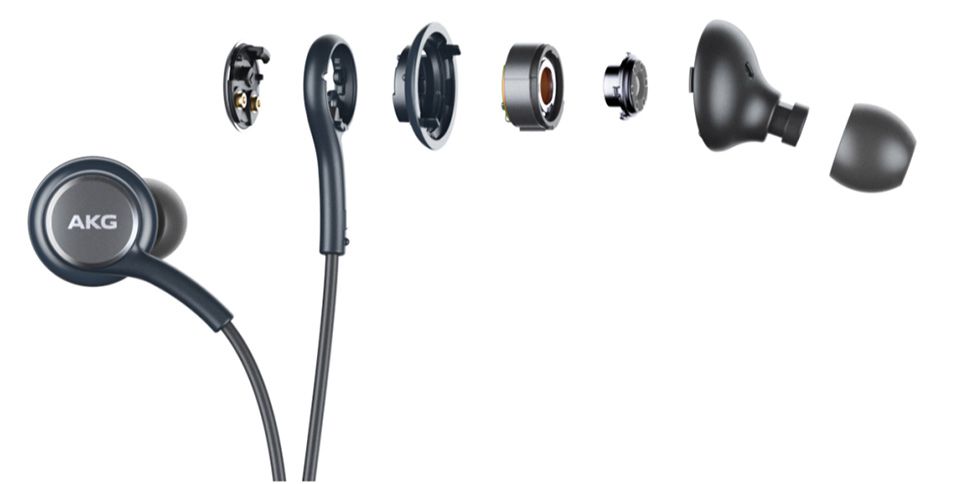 Premium Earbuds
So, Samsung instead of ditching the headphone jack has come up with an innovative solution. It is including a pair of earbuds in the purchase box of Samsung Galaxy S8. This otherwise costs $99 but you get it for free with smartphone purchase. You can plug these earbuds into anything with a 3.5mm input such as your phone, musical instrument or gaming console.
Control Module
These earbuds do have a well-built control module featuring plenty of buttons. The control module has a music and playback controls and these controls differ according to the device you are using. Also, the buttons don't feel clicky exactly and are a bit too soft.
Undoubtedly, these are a lot better than what commonly bundled with other smartpphones but they never fully deliver the promise of premium quality. Being a free accessory, they offer the best possible value. But, if you are looking to purchase it for $99, you should invest somewhere else.
Did you buy Samsung Galaxy S8 or S8 Plus? What are your thoughts about Samsung AKG earbuds? Let us know in the comments section below.