Zeblaze Thor 3G Smartwatch Phone
Thor by Zeblaze is one of those smartwatches which are as powerful as the smartphones. It is a beautiful smartwatch and comes with an affordable price tag. Previously, watch specs were not given that importance but now time is changing. Smartwatches are becoming as important as our smartphones. Zeblaze Thor 3G Smartwatch offers you immense functionalities and features. Let's check them out.
Display and Design
Zeblaze Thor features a bright 1.4-inch super AMOLED display of Corning Gorilla Glass with resolution of 400 x 400 pixels. The display offers accurate and natural color representation for natural and 3D appearances. The smartwatch comes with a beautiful design and has tough and clear body lines. It creates the beauty of THOR fashion lines. It uses porous and breathable watch band and leads in the fashion trend of smart wearble. You can also customize multiple dial displays.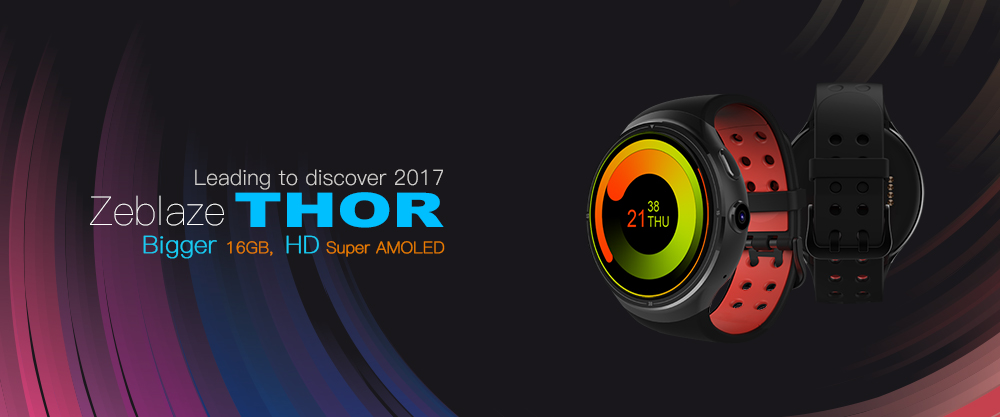 Processor
Under the hood, Zeblaze Thor 3G smartwatch is powered by quad-core processor along with 1GB of RAM. It houses 16GB of high-speed memory. This memory is sufficient enough to let you enjoy your favorite music tracks. It runs Android 5.1 and offers you a more effective, quick and orderly experience.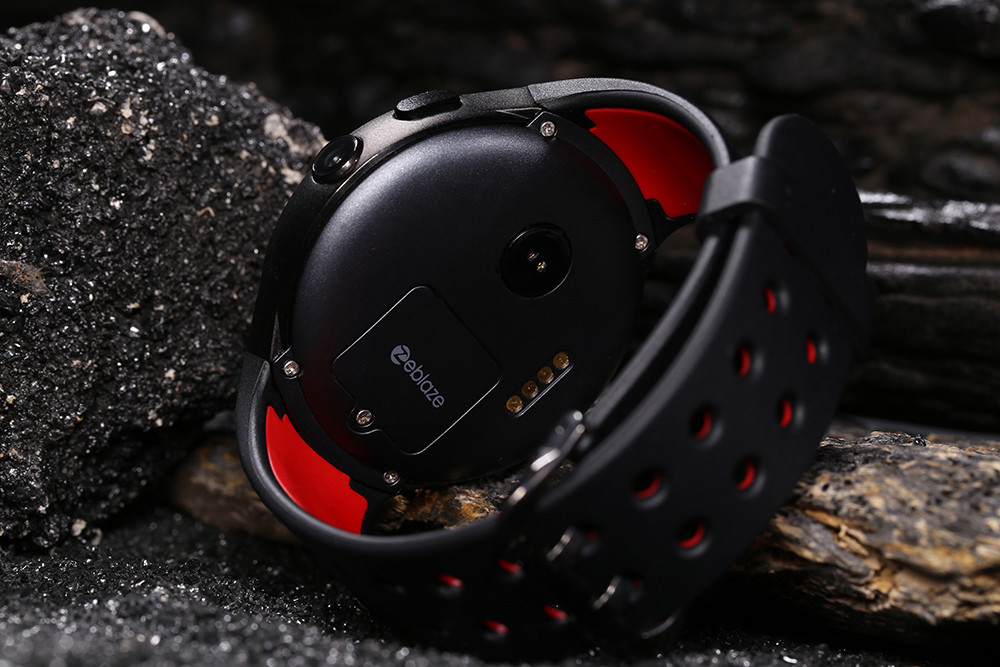 GPS and Heart Rate Monitoring
It is a GPS-enabled smartwatch and provides navigation continuously. You can track your running, hiking, climbing, riding and many more activities. It keeps track of your pulse and calories burned.The smartwatch offers you accurate heart rate monitoring. The smartwatch utilizes the Samsung original heart rate chip to accurately capture your heart rate data. It offers you a good control of heartbeats.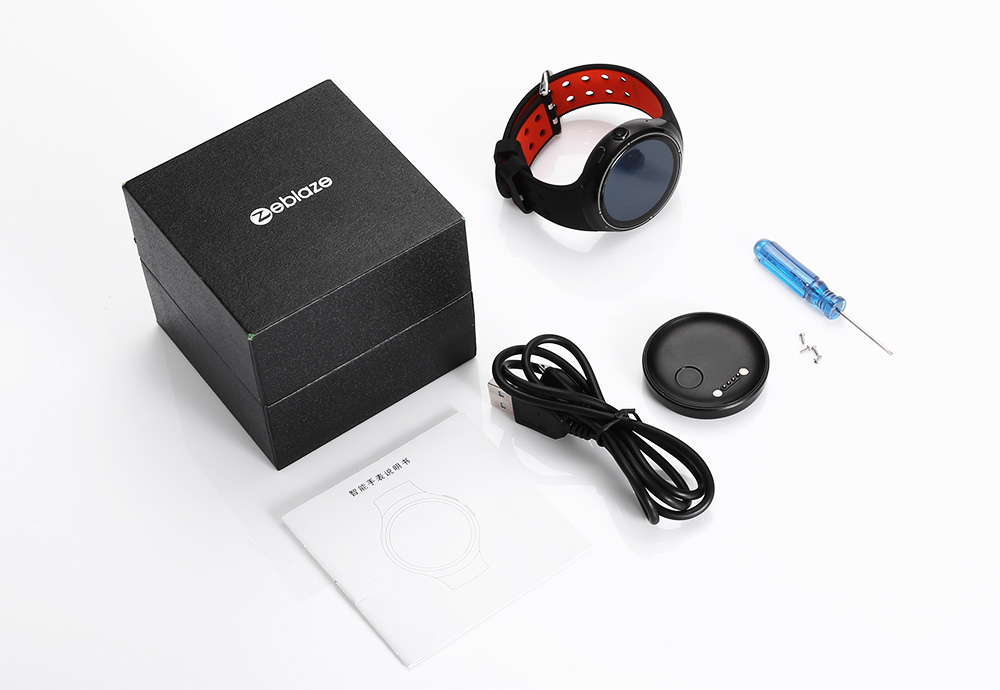 Connectivity
It also comes with nano-SIM card slot. The smartwatch can connect with 3G/2G networks independently and supports Wi-Fi connection as well. It supports around 23 languages from different parts of the world. The smartwatch has Bluetooth 4.0 which has a range of 6-10m for easy connedctivity.
Battery
It has a battery of 350mAh. As far as the battery life is concerned, Zeblaze Thor can last for 10 hours on a single charge when 3G network and GPS are turned on all the time. This is quite impressive! The battery can be full charged in just 40 minutes.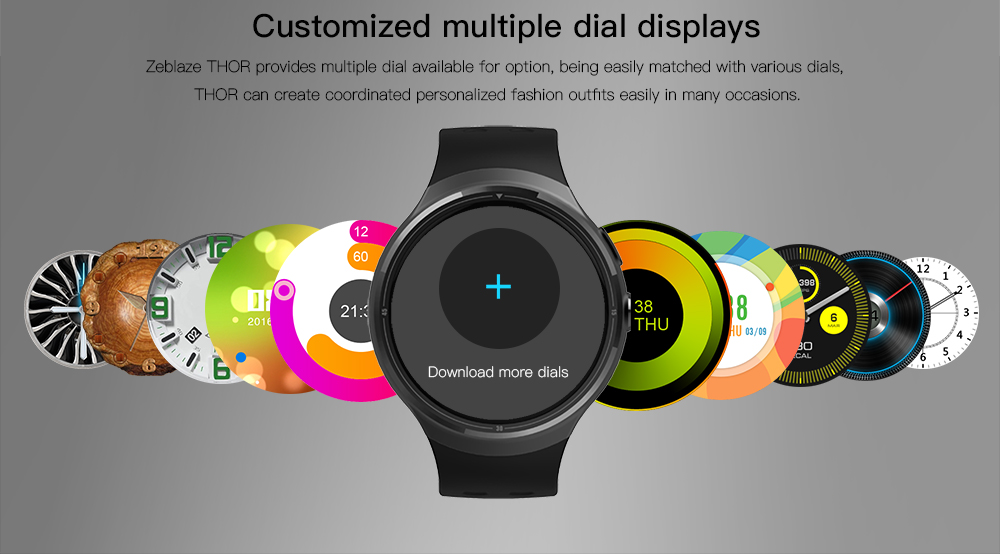 Buy it from GearBest
A quick look at specifications of Zeblaze Thor:
| | |
| --- | --- |
| Specifications | Details |
| Display | 1.4 inch |
| Dimensions | 27.00 x 4.80 x 1.30 cm |
| Weight | 63 grams |
| Operating System | Android 5.1 |
| RAM | 1 GB |
| Storage | 16 GB |
| Camera | Front Camera: 2 MP |
| Battery | 350mAh |
| Price | $59.99 |
| Available at | GearBest |
During the Zeblaze Thor flash sale, you can get it for as low as $59.99 from April 17 to 24.
Do you like Zeblaze Thor? What are your thoughts about it? Share with us in the comments section.
Design

Display

Performance

Storage

Camera

Battery Life

Weight

Connectivity

Value for Money
Summary
Zeblaze Thor is a great gadget to have especially for outdoor activities. It offers great durability, tough body and soft features which make it a good pick.