UE Wonderboom
Ultimate Ears has announced a new Bluetooth speaker called Wonderboom. This pint-sized Bluetooth speaker is the latest new entrant to the line of Bluetooth speakers from UE. It features surprisingly sound quality. UE Wonderboom comes with a price tag of $99.99 and offers you excellent value for money. Here are the complete details about it.
Adorable Design
The fun and simple design of the speaker has plenty of appeal, especially in various color options. It comes in funky colors such as grey, black, blue, pink, red and lilac. The attractive design of the speaker allows it to sit straight up and plug into the wall. You can plug in to the sockets and connects the speakers for a unified soundtrack.

Waterproof and Shockproof
The $100 Wonderboom is waterproof with IPX7 rating. An IPX7 rating implies that it can survive being in water for up to 30 minutes. It is also shockproof when dropped from five feet or less. Though it is not designed to play music while hanging out in the pool but it won't sink if it falls into the water. The speaker features an integrated loop that allows you to attach it to anything.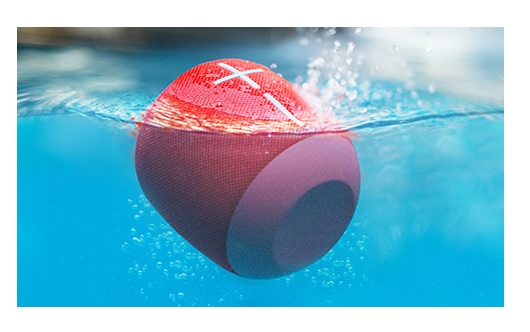 UE Button
In addition to being portable and rugged, it offers decent sound quality, no matter where you are. It is easier to use as it features a new button on top, under the UE logo. The UE button on the top lets you play, pause, skip tracks and more. You can skip tracks by pressing it twice. When you press and hold it, the device will pair up with any other nearby Wonderbooms. It lets you create a multi-speaker system.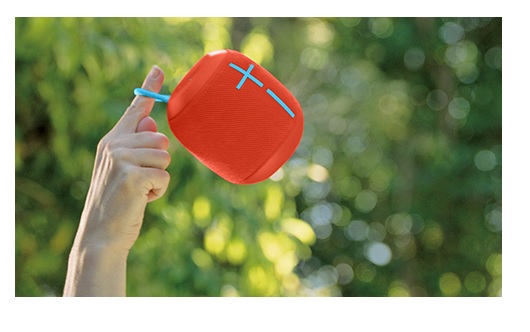 Amazing Sound Quality
An extremely robust speaker, it offers a superior sound quality. Though the smaller design means smaller drivers as compared to UE Boom 2 but it boasts 360-degree sound. Also, Wonderboom is cheaper than other Bluetooth speakers. It is impressively loud speaker and offers crisp sound quality.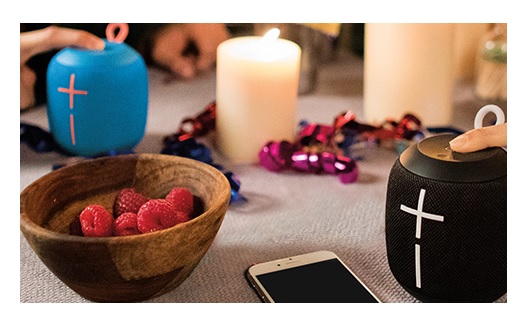 Battery Life
In terms of battery life, it boasts a 10-hour battery life. Bluetooth is the only option for connecting to the Wonderboom as the speaker ditches the 3.5mm headphone jack. It features a 100-foot Bluetooth range and charges over microUSB.
Key Specifications:
IPX7-Rating Waterproof
Shockproof up to 5 feet
Bluetooth range up to 100-foot
10 hours of battery life
Connect two Wonderboom speakers together
UE button
Two-year limited hardware warranty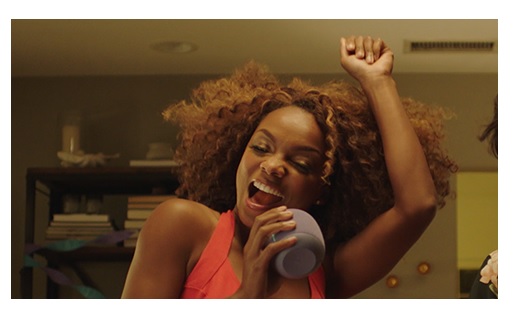 ---
Pros:
Solid bass
Waterproof
Good timing
Value for money
Cons:
Low frequencies could be better
No integrated microphone
---
Wrapping Up
For $100, UE Wonderboom is an excellent entry-level gadget. For beginner Bluetooth speaker owners, it is just the right choice. It is affordable and adorable and justifies its price very well. All-in-all, UE Wonderboom is your perfect traveling companion to share your taste in music.
It goes on sale in North America, Australia and some European countries in April 2017 while Asian countries will have to wait a month more.
What are your thoughts about UE Wonderboom? Let us know in the comments!