Google PhotoScan
Google introduces a new app at the Android and iOS platform called as Google PhotoScan. The app allows one to scan printed pictures using the built-in camera of the device. Though you have several options to turn old pictures into digital copies but Google's solution goes further by providing various ways in improving the digital pictures. Google PhotoScan lets you quickly scan a large number of photos.

Simplified Interface
The PhotoScan app opens up your device camera and asks you to position the picture within the frame. Now, when you line up printed photo within the frame, you need to tap on the shutter button. This will trigger the flash and show four white dots on the corners of the picture. This is done to get the edges of pictures right. Here comes the appreciable feature of automatic cropping and enhancing the pictures. Also, you can manually adjust the picture as well.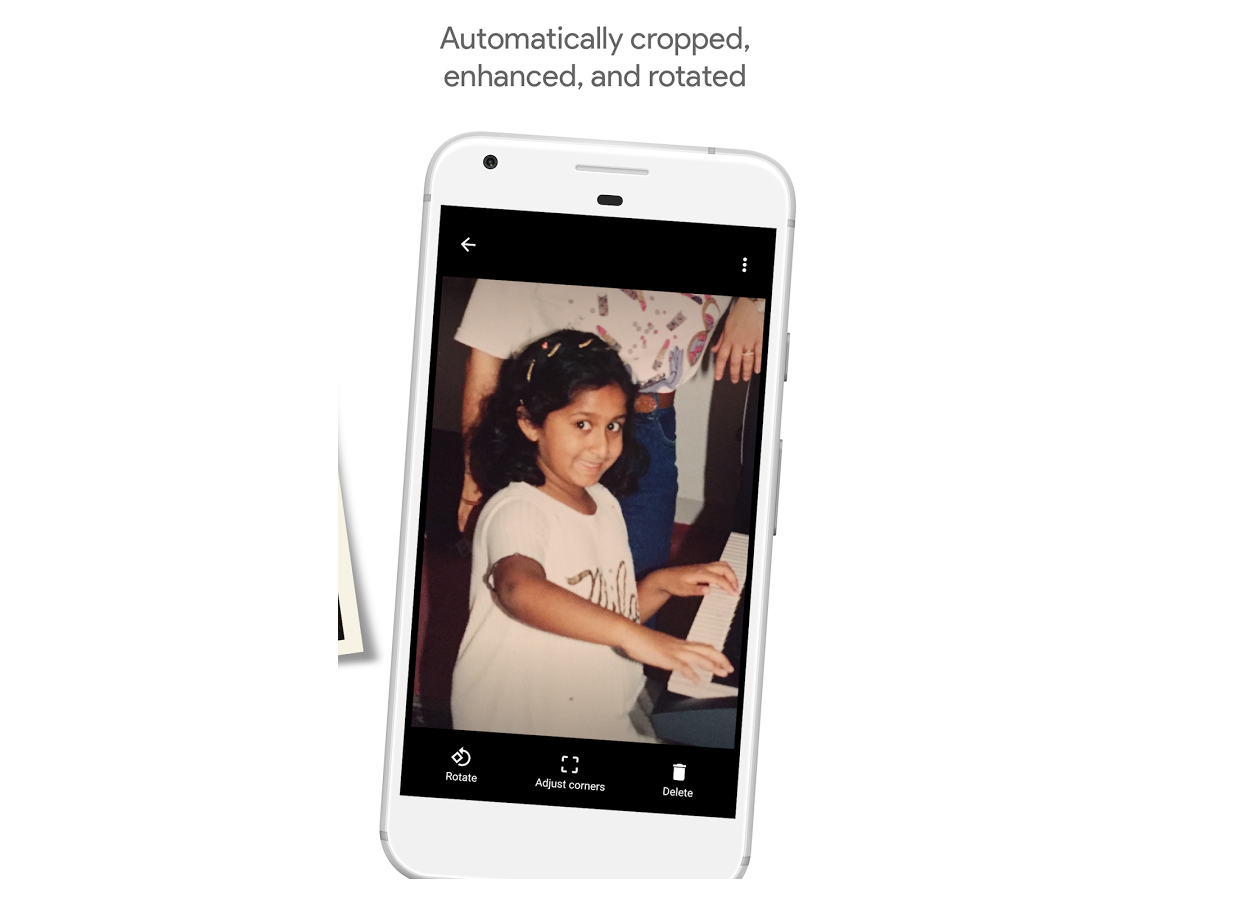 Easy Scanning
When it comes to photo scanning, the device's camera can also do the same. But, when you shoot a smartphone photo of an image, you are likely to get glare and shadows. With Google PhotoScan, all hassles of scanning an image get eliminated. Its four-corner scanning ensures that there are no reflections or other digital deterioration. The app beautifully stitches together the images and eliminates any glare-infected shots.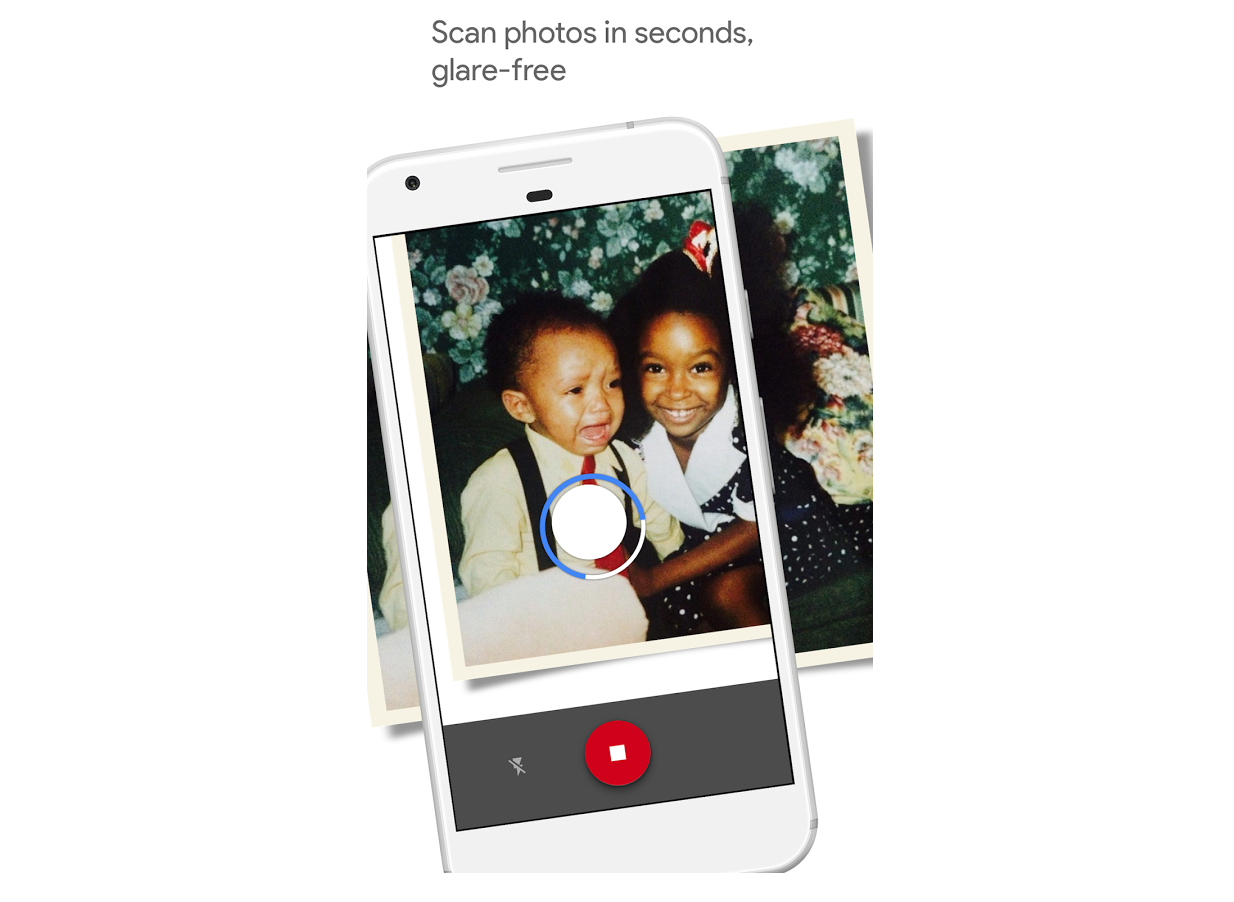 Google Photos
When you are done with capturing a photo, it is backed up online and gets added to the Google Photos library. The Google Photos also offers face-recognition and other manual enhancement features. It also features a new version of Auto Enhance, new controls for light and color levels and various new looks going beyond average filters by other photo editing apps.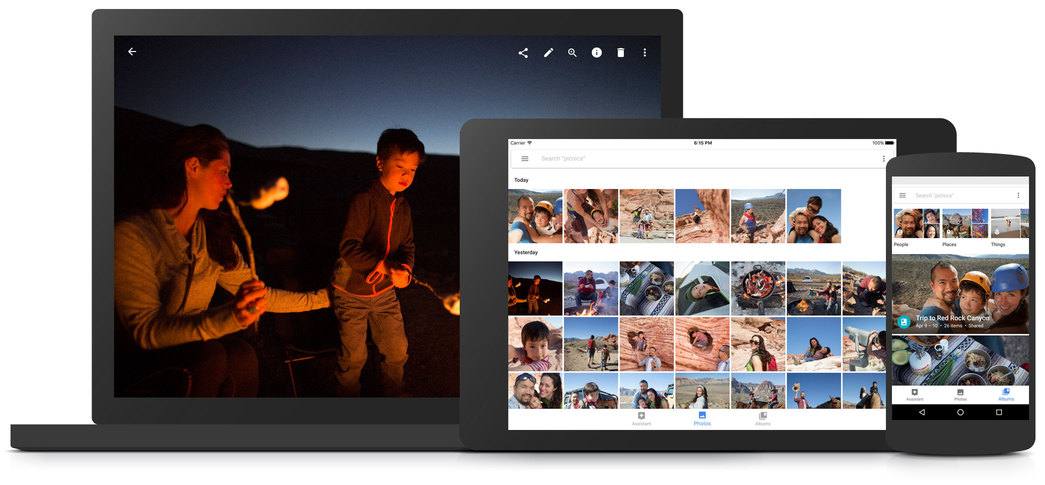 Automatic Editing
The photos in PhotoScan app are automatically cropped, rotated and color corrected. Google's software takes care of every editing ranging from removing any possible glare to cropping and more. The purpose is to offer you a high quality digital image. Bid adieu to bulky scanners to scan, crop and upload your pictures. You can easily share your digital images to Facebook, Instagram or in an email to friends and family.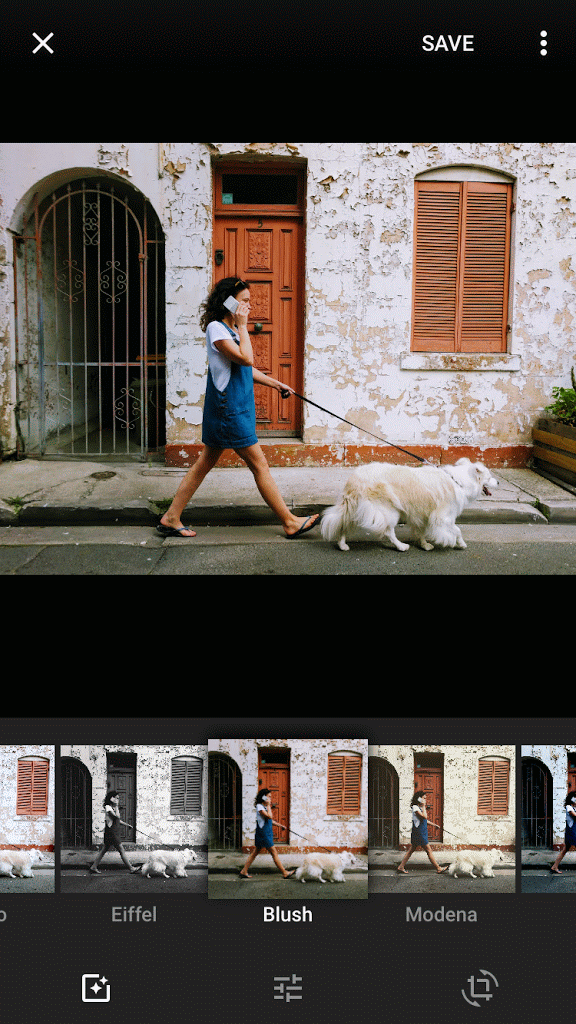 Some useful insights about Google PhotoScan:
Cost: Free
Ratings: 4.2 out of 5 stars
Publisher: Google, Inc.
Requires Android: 4.2 out of 5 stars
Requires iOS: 8.1 or later
Download it for Android
Download it for iOS
Are you impressed with features of Google PhotoScan app? Give it a try and let us know how you feel about it in the comments.