Meet Oppo HA-2SE
Oppo HA-2 is considered to be one of the best portable headphone amplifiers out there and now, the company is announcing an updated successor to it. Oppo HA-2SE is an elegant, portable headphone amplifier that comes with built-in rechargeable battery. It comes in an aluminum chassis wrapped in genuine leather. Its beveled metal edges and contrast stitching offers it a unique and attractive look.
Great Performance
It has been designed to deliver high-resolution performance with no distortion. It provides you improved sound quality over the adapter. It supports PCM audio up to 384 kHz/32-bit, DSD audio up to 12 MHz. In line with HA-2SE, it comes with the same leather and machined aluminum design. Oppo has included ESS Technology's newest top-of-the-line digital-to-analog converter chip in the HA-2SE. It comes with a Bass Boost function to have an extra impact with their music.

Compatibility
HA-2SE is compatible with the latest iPod, iPhone, iPad and android devices that supports USB OTG and USB Audio Class. It also includes an integrated 3,000mAh battery pack that can charge the phone even when the DAC is in use. It is conveniently used to charge mobile devices and it itself can be charged in just 30 minutes.
Easy Connectivity
It can be connected to smartphones using USB inputs and output through a standard 3.5-mm headphone jack. This 3.5mm audio-in port also supports music players that don't have a USB-compatible digital output.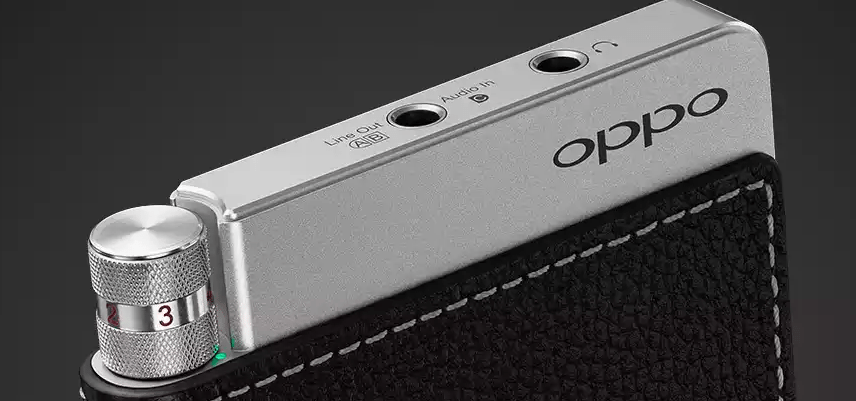 A quick look at specifications of Oppo HA-2SE:
Specifications
Details
Dimensions
2.7 x 5.375 x 0.5 inches
Weight
175 grams
Frequency Response
20 Hz – 200 kHz
Headphone Impedance
16 Ohm – 300 Ohm
Output Jacks
3.5 mm stereo headphone
3.5 mm stereo line-out
Input Ports
Analog: 3.5 mm stereo audio-in
Digital: USB A for iPod / iPhone / iPad;
USB micro-B for smartphones with USB OTG
PCM Sampling Frequencies
44.1 kHz – 384 kHz, 16 / 24 / 32-bit
Battery
3000mAh
Included Accessories
Power Supply Unit
USB A – USB micro-B data
USB A – Lightning data cable
USB micro-B to micro-B data cable
3.5mm – 3.5mm stereo audio cable
Silicone rubber band
User Guide
Wrapping Up
Oppo HA-2SE offers a perfect combination of great performance, elegant style, and mobile-friendly features. It is a great companion for any smartphone as well as portable music player. It is priced at $299 and is available for purchase from Oppo digital website.
Share your thoughts on the story in the comments.