Here's Updated Facebook Moments
The Facebook's photo-sharing app was launched to make it easy to share images with friends and family members who do not have a Facebook profile. Facebook Moments has been advanced from the mobile space to the web. Users can now share a web link to the private album with anyone. The members can then join the album and can also upload their own images. The app is now allowing users to add pictures to the web page that can be accessed and edited by anyone given the link, irrespective of the Facebook connectivity.
How to Access This New Feature?
The new feature in Facebook Moments app comes quite handy in photo galleries of large events or occasions. You can pull up an album in the Moments app and click the 'Share' link in the bottom right-hand corner. This gives one the options to copy the link or send it directly. The new option gives them a URL that they can send over email or messaging. One can also choose whether the album should be open or closed to viewing and additions from non-members.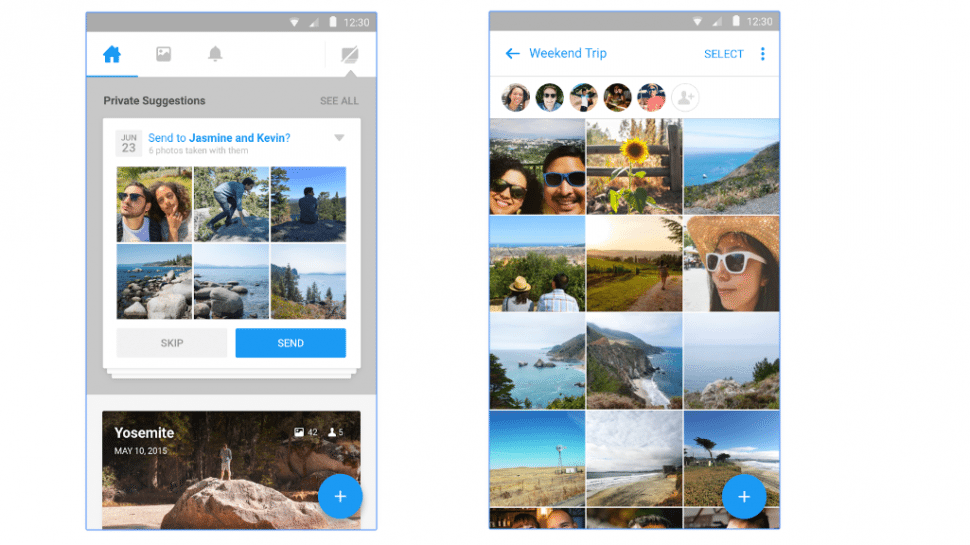 "From weddings to baby showers, parties to concerts, you can use this to easily share photos with everyone at an event — whether they're your Facebook friend or not," states Facebook of the new feature.
Favorites Tab
Moments app now also comes with the ability to store full-resolution pictures by starring a photo as a 'favorite' within 30 days of adding that picture. Also, there's no limit on the free storage. The new 'favorites' tab includes all your received or uploaded pictures starred by you. You can save as many pictures as you want as favorites.
Support for Full Resolution
The support for full-resolution pictures is another appreciable feature that has been added to the updated Facebook Moments app. This option ensures that the pictures are uploaded in their original resolution and their quality is retained.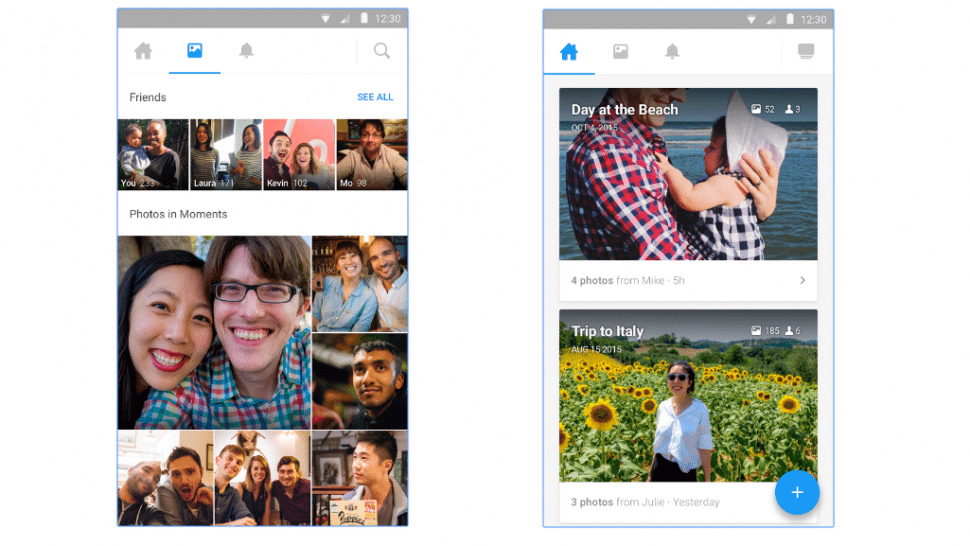 Facebook Moments app was announced in June 2015 and has received immense popularity among the users. One of the best features of this app is that you can share photos between friends without the need to post everything to Facebook. It is a great feature for all those who want to share their private albums with their friends and family but on out there on Facebook.
The update is now available for iOS and Android.
What are your thoughts about the newly included features in Facebook Moments app? Let us know in the comments.