Meet Divoom TimeBox
Today, we are talking about a simple-looking yet powerful Bluetooth speaker called Divoom TimeBox. The speaker has been designed to offer you exciting set of features. It comes equipped with Bluetooth technology, radio, alarm clock in addition to a colorful LED panel. The company also offers free app to let you customize the features. It is priced at $69. Let's have a detailed review of this portable Bluetooth speaker.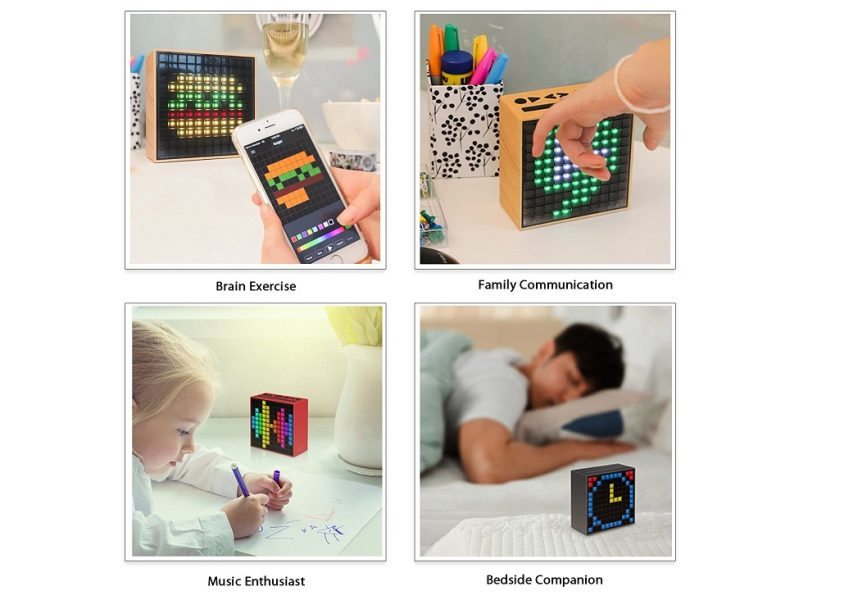 Good Build Quality
Divoom TimeBox is one of the best looking speakers available in the market today. The speaker features a nice build quality and looks fantastic from the exterior. It is small in size and is easily transportable. It features physical buttons on the upper part to let you comfortably manage. This comfortable speaker makes phone calls hands-free. The speakers are compact and lightweight and are ideal to carry everywhere.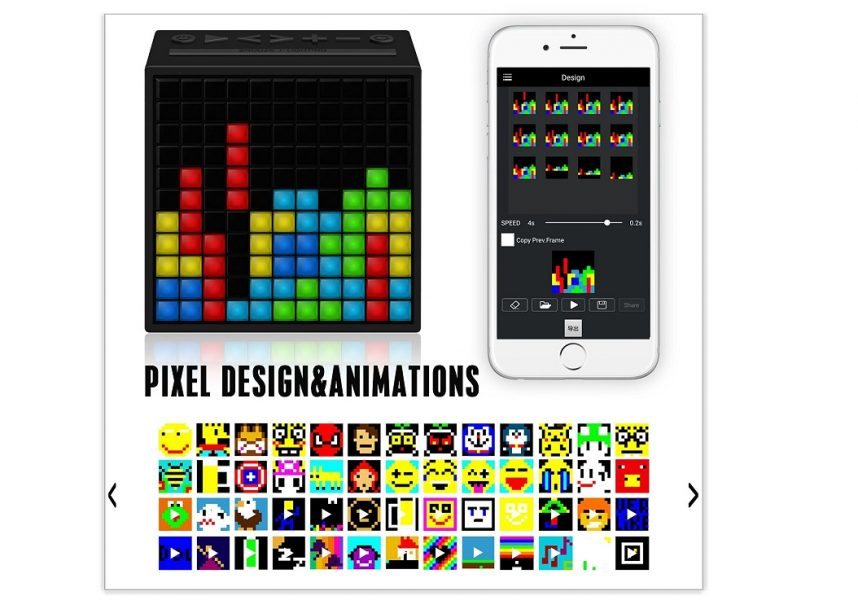 Bluetooth Technology
Divoom Timebox comes equipped with Bluetooth technology that lets you connect any wireless device. The latest Bluetooth 4.0 smart transfer technology allows you to connect it with ease and it also has a good range. The speaker comes with an alarm clock, a radio-alarm clock and radio as well. It integrates a powerful speaker microphone for conversations. The Bluetooth integration allows you to use your iPhone or iPad conveniently.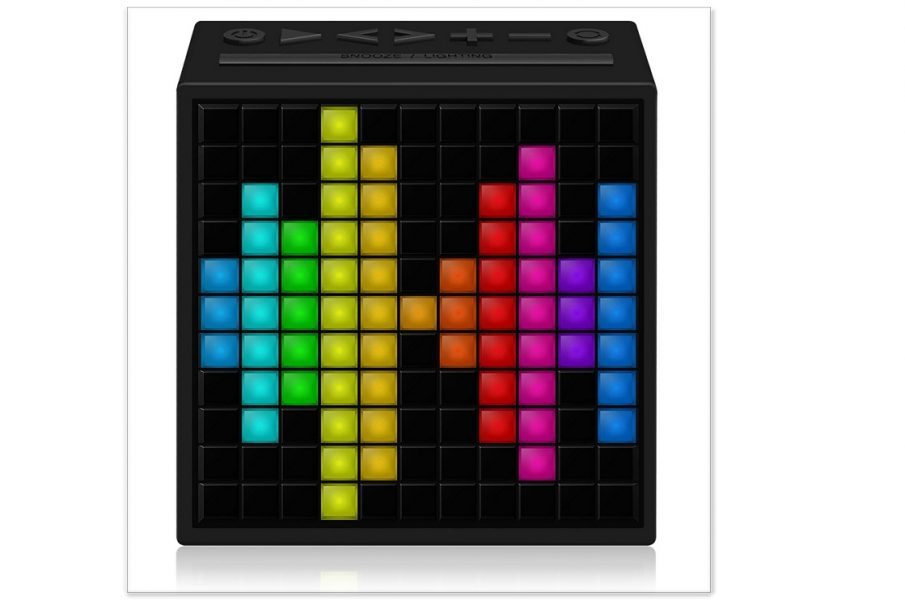 Sound Quality
The sound quality of Divoom TimeBox is really commendable. It houses a single 5W speaker but that is sufficient enough to produce loud and clear sound. The overall sound presentation is excellent and it is also a good speaker for calls.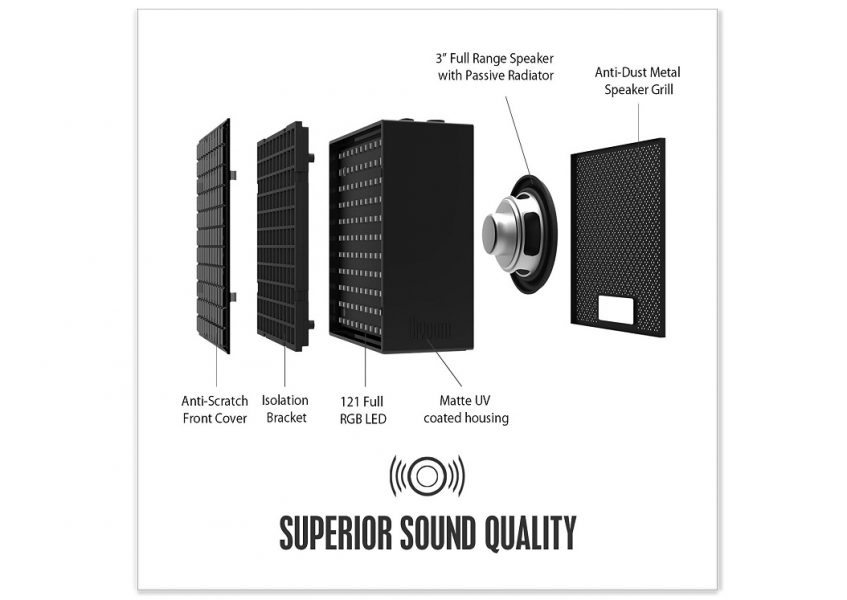 Divoom TimeBox App
The app can be used to check the local time and setup alarms; check surrounding temperature, stream music from third party music app, created animated pixel arts and more. One can also setup personal alarms and sleep aid timer. Divoom TimeBox app allows you to create animated pixel arts with 121 LED and 256 colors. You can also create your own drawings and animation series.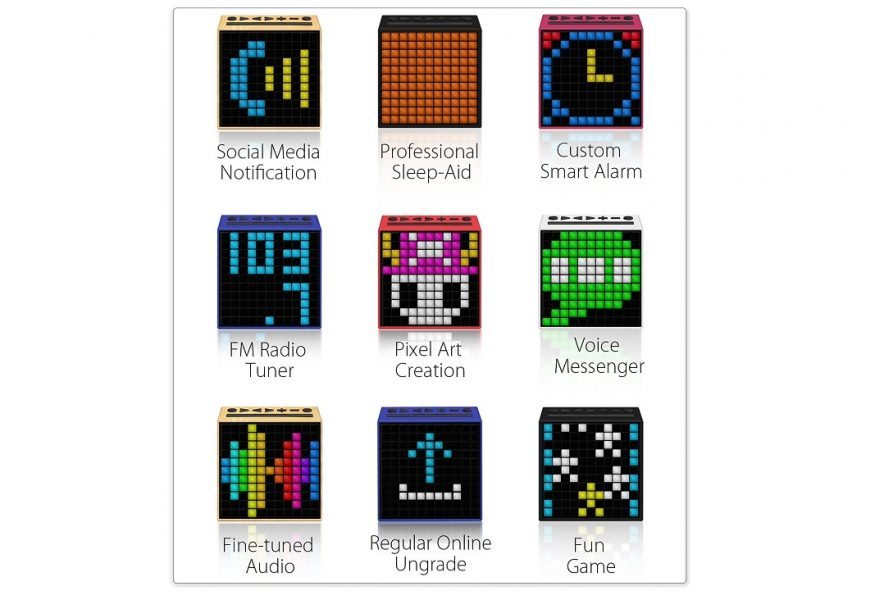 Features at a Glance:
121 full RGB LED
Built-in FM Tuner
Smart sleep-aid alarm
Includes microphone
Create your own pixel art
Easy controls
Great customization features
Wrapping Up
All-in-all, Divoom TimeBox is an amazing gadget. This pixel art speaker offers you great range of features including animated alerts, FM stereo and many customization options. The app gives you complete freedom of personalization. When you are on the lookout for an affordable and quality speaker, Divoom TimeBox deserves your attention and time.
You can also check out our compilation of top Bluetooth speakers.
Get it today and let us know what you feel about it in the comments.