Best Residential VoIP Services
Though there's no denying the fact that mobile phones offer great convenience and functionality. But, at the same time, there are many people who want the reliability of a home phone. To save on your expenses, you can utilize a low-cost VoIP service. It takes advantages of your broadband connection to offer you reliable phone services. It replaces your landline with regular phones to call for low prices. These VoIP services are best known for the affordability they offer when compared to traditional phone lines. Let's have a look at the top residential VoIP services:
When you are looking for an affordable home phone service, gTalk Home is the right choice. It is known for providing quality services, and responsive customer support. You can take the phone anywhere in the world while saving on your mobile charge. The monthly plans start as low as $9.99/month and include unlimited calls to US/Canada/Mexico as well as attractive packages.

Pricing Details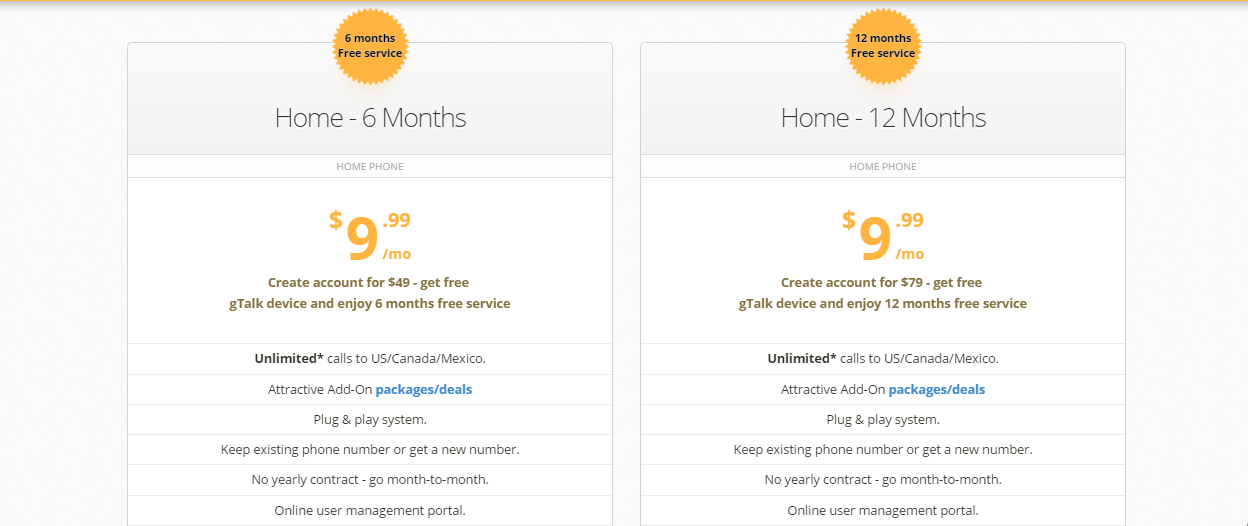 VOIPo is a must-have in our compilation of top residential VoIP providers. When you are planning to have home phone service for a long time say 2 years, it perfectly suits your needs. With 2 years contract, the monthly plan starts as low as $6.21. It offers you unlimited calls to US/Canada, over 60 minutes international calls per month and over amazing offers.

Pricing Details

This home phone service has been designed to provide flawless long-distance and international communication with use of VoIP technology. This communication service provider uses internet to provide amazing home phone experience. The purpose is to offer advanced home telephone solution that is perfect for any home. It is built with advanced hardware and the calls are always be clear. Price is $99.99 on Amazon with free US and Canada calling. They have an international plan for unlimited calling for $17.99.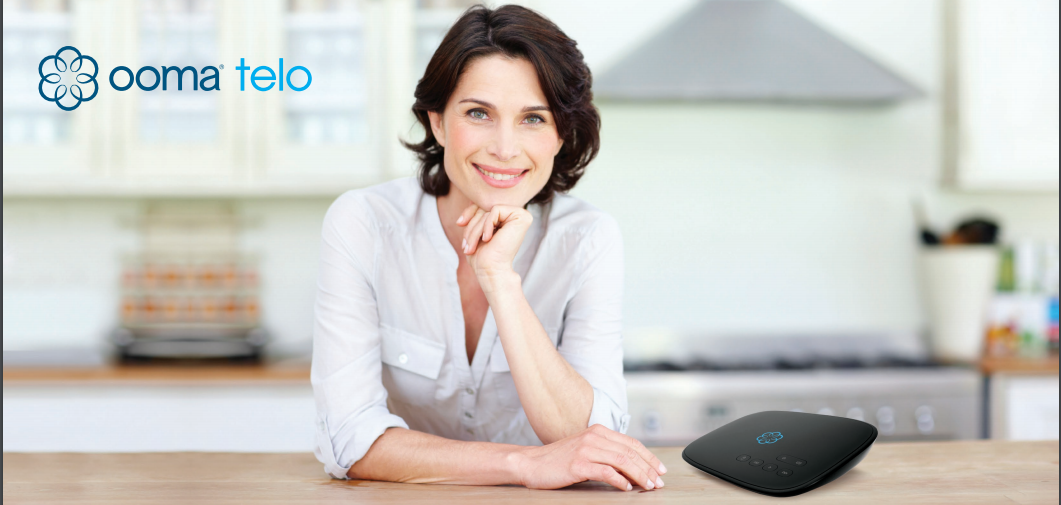 Pricing Details

Here comes magicJack in our compilation of residential VoIP services. It allows you to make local and long-distance calls to US and Canada using your internet connection. The magicJackGO is simple to setup and you just need to connect it and start making phone calls. You can also travel with your magicJack device and make unlimited calls.

Pricing Details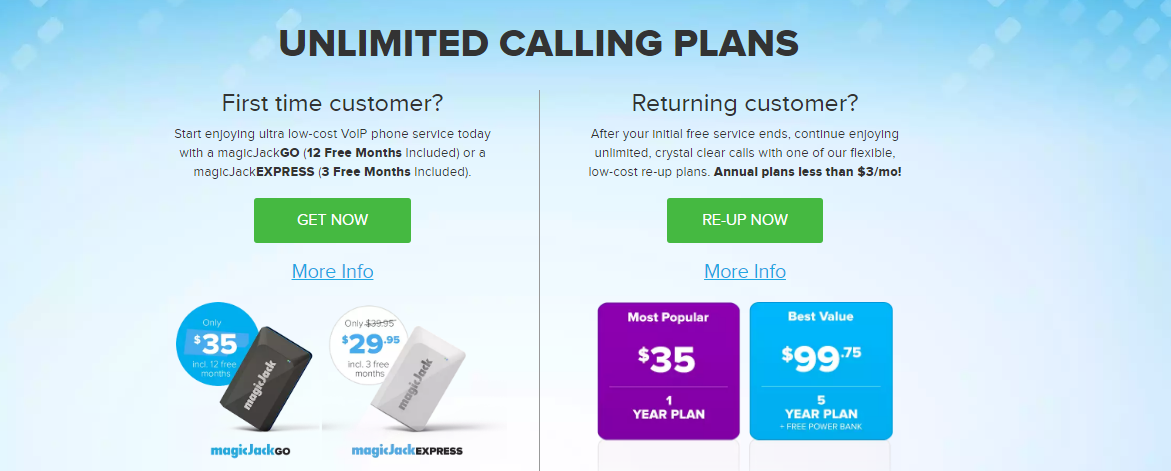 PhonePower
PhonePower may not be as popular as Vonage but do offers clear calls at a significantly lower prices. For US/Canada, the plans start at just $8.33/month and come with 30-day money-back guarantee as well. It offer Vonage identical features and includes a software phone for calling from your computer. It does not offer all video and texting capabilities but is a good choice for saving money on unlimited calling.

Pricing Details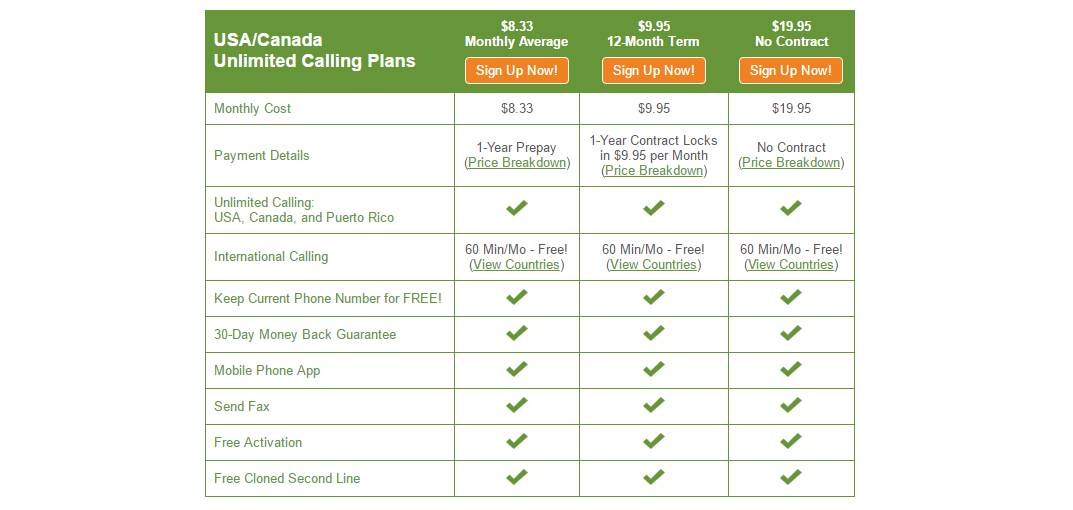 Lingo offers you a simple solution for your call needs. It uses the web to provide superior home phone service. With Lingo, you can use your existing home phone. The provider includes a phone adapter at no additional charge. Another noteworthy feature is the universal phone number. This implies that you can carry the number anywhere in the world. The plans start at $14.95 for 1 year term.

Pricing Details
Vonage offers a variety of plans so that customers find a perfect solution that fits their specific needs. It works by transforming your phone services to a digital calling solution. It offers one of the best residential VoIP services. The plans are quite pricey as compared to services like gtalk Home but you can always check for regular discounts.

Pricing Details

Do you have more suggestions for residential VoIP services? Let us know your thoughts in the comments.